Floyd Mayweather's MMA claims backed by Showtime despite Dana White criticism
By James Dielhenn
Last Updated: 13/04/18 10:28am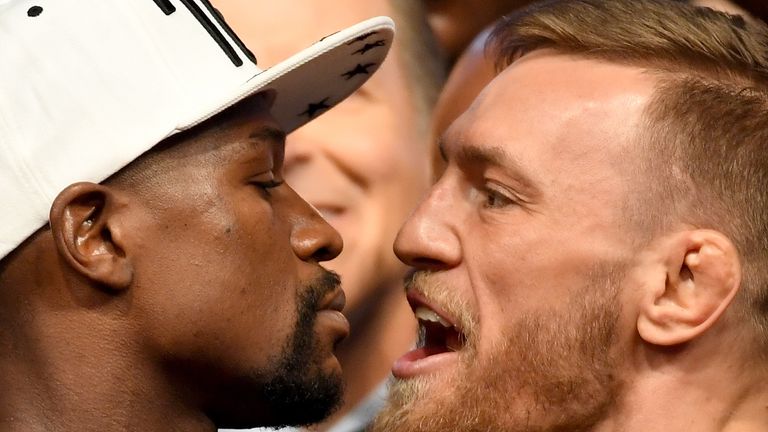 Floyd Mayweather's bold claim that he will fight in MMA will not be scuppered by his US TV partner, Showtime, despite UFC president Dana White insisting a deal would not be struck.
Mayweather extended his boxing record to 50-0 by beating UFC star Conor McGregor last year, and has recently teased a rematch inside the Octagon.
The stateside TV logistics would have caused a problem, according to the UFC's White, but those fears have been allayed.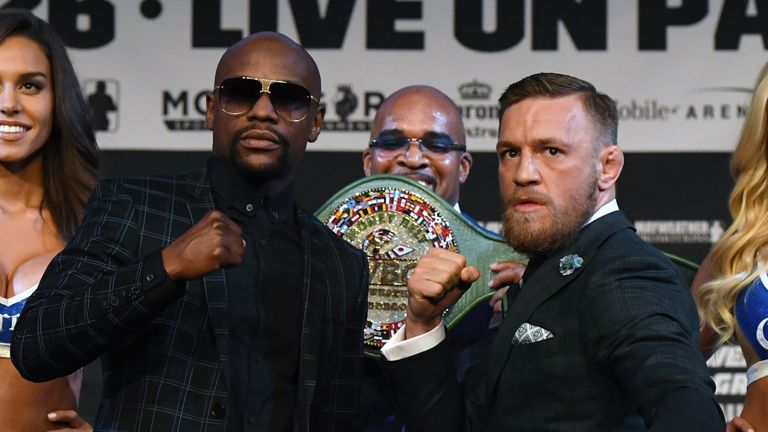 There are no rivalries that would prevent us working with anyone, to get business done.
Stephen Espinoza, Showtime
"Nothing is off the table. The objective is to do events that do good business and, more importantly, provide good entertainment to the fans," Showtime president of sports and event programming Stephen Espinoza told Sky Sports, despite incurring criticism from White last weekend.
"No one wants to hear about disputes between executives, or personal rivalries. They want to see big events and big fights. There are no rivalries that would prevent us working with anyone, to get business done."
Mayweather, 41, had told Showtime last weekend: "It is possible I do come back, but if I do come back, it has to be in the Octagon.
"Retirement has been great, but as you know and everyone knows, I go into retirement and I come back.
"I can do whatever I want, when I want to, and how I want to."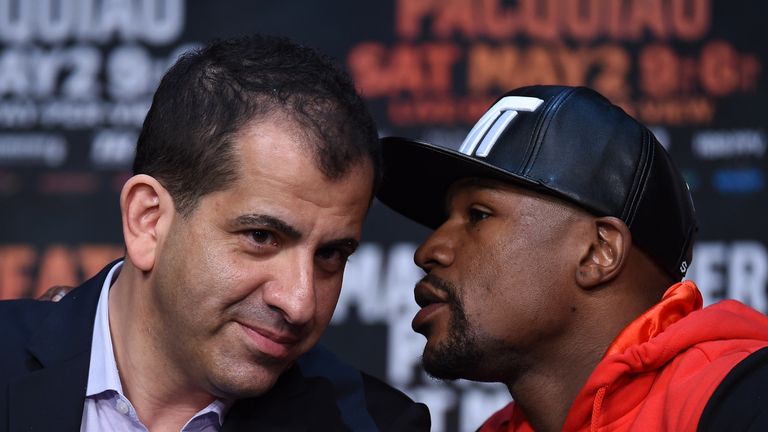 Mayweather stressed that Showtime, which does not broadcast UFC in the States, must be involved in a co-promotion similar to last year's boxing extravaganza against McGregor. White claimed "that ain't happening" last weekend.
Espinoza continued: "I have a good relationship with Floyd but he is coy with us, as well. Whether he has an MMA fight, a hybrid fight, we're not sure. Floyd likes to keep people guessing.
"But we know he is attracted by mega-events and constantly topping whatever he did last. That's a tall order.
"We have a good working relationship and an effective marketing machinery. So we are an important element of anything that Floyd does in combat sports."
Mayweather's most recent opponent McGregor was released on a £35,000 bail after being charged with three counts of assault and one charge of criminal mischief last week.
McGregor was involved in a fracas at a UFC media day.
The Irishman, the first fighter to simultaneously hold two UFC titles, has not fought in mixed martial arts since November 2016 when he won the lightweight (155lbs) title against Eddie Alvarez.
Watch Khan vs Lo Greco from Liverpool, live on Saturday, April 21, on Sky Sports Main Event & Action, from 7.00pm.