Adrien Broner and Jessie Vargas have to settle for a majority draw in New York
By Tim Hobbs
Last Updated: 22/04/18 8:51pm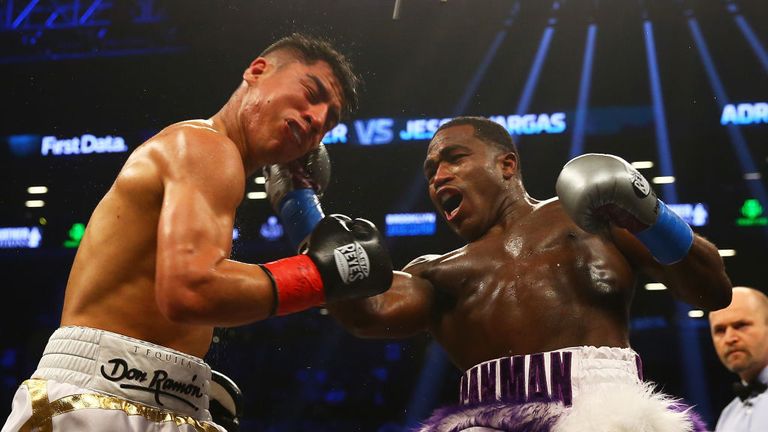 Adrien Broner failed to return to winning ways and had to settle for a majority draw with Jessie Vargas.
'The Problem' was back in action at the Barclays Center, New York, trying to prove he is still in the world elite following his last few performances, but fell short, failing to convince the judges.
The score of 115-113 in his favour was overruled by two 114-114 cards to make it level, and hardly surprisingly, it meant a typical outburst from the Cincinnati man in his post-fight interview.
Vargas, who had admitted his career would be over if he had lost, accepted the decision gracefully and even offered to fight Broner again there and then, despite getting marked up and caught with some clean shots in the middle rounds.
But the problem for 'The Problem' was as familiar as his unpleasant interviews. A slow, sluggish start not only let the Mexican get a foothold but also had his new trainer, Kevin Cunningham, frustrated from the start. When he did get into gear, the shots were accurate but far from regular.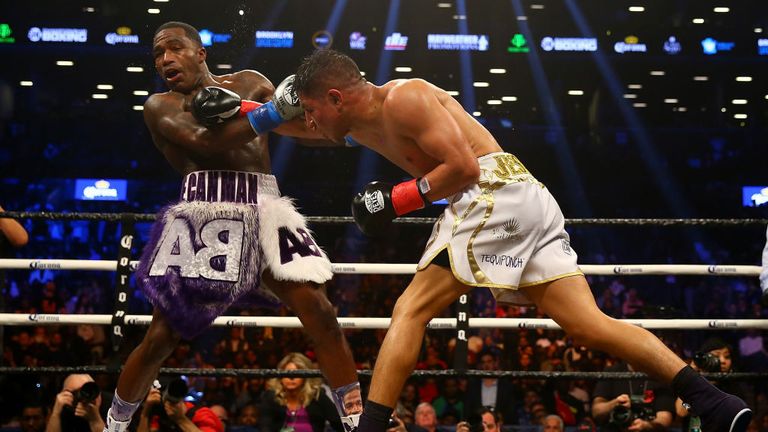 Vargas was always going to come and try to force the pace and he did that behind a tidy jab for the first two rounds and it was only in the third that Broner started to throw meaningful punches, even if they were single shots.
Vargas closed the distance in the fourth and took some joy on the inside and then in the fifth, his wayward hook saw Broner respond in kind, only to slip and hit the canvas. Then as the bell sounded, the Mexican landed a sharp right hook, showing it was going to be anything but a one-sided encounter.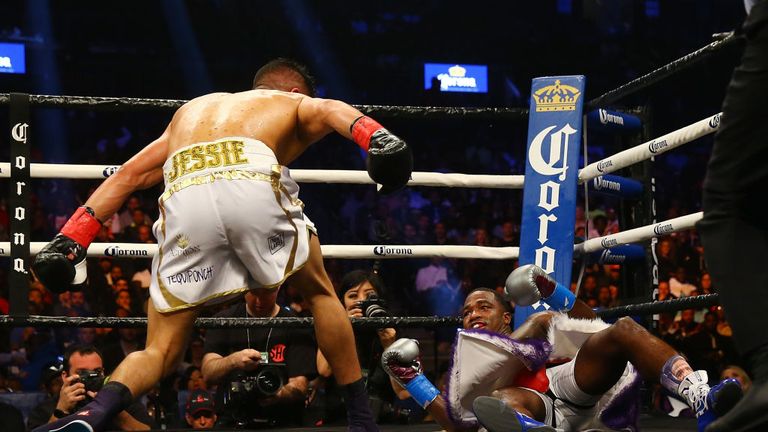 It seemed to increase Cunningham's annoyance in the corner but finally in then in the sixth, Broner's hooks finally came into play and although Vargas tried to stay close, another cute left showed 'The Problem's punches have never been his real problem.
Broner then did up the tempo for the next couple of rounds, his overhand right getting through regularly and then, a lovely left uppercut and one of the few flashy combinations of the night made the ninth round his best.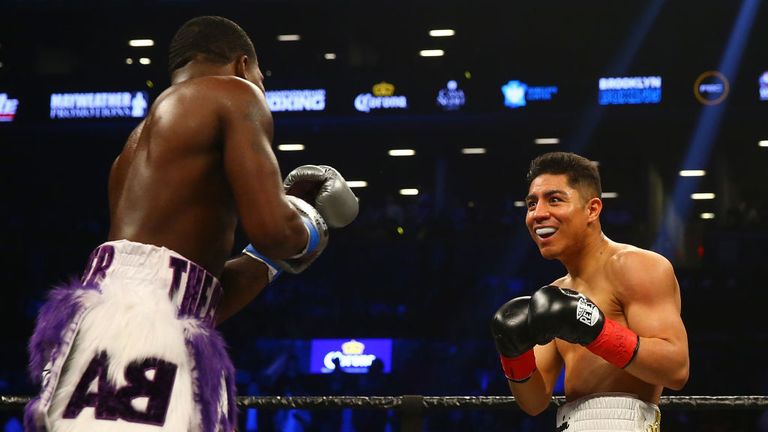 The 10th followed suit but this time Broner's glimpses of genius were at the very end, after Vargas had continued to work the body, fire his jab in and show his career is far from over.
Indeed, the two-time world champion seemed to do more in the 11th and even the final round, as much to do with his own work ethic, ability and above all, attitude as 'The Problem' presumably felt he'd won. If it was down to quality then he would have got the nod, but maybe quantity provided a fair result in the end.