Jacobs vs Sulecki: Jarrell 'Big Baby' Miller still eager to face Anthony Joshua in America
By Richard Damerell
Last Updated: 26/04/18 8:45pm
Jarrell Miller remains eager to face Anthony Joshua in America, if the unified champion cannot agree a blockbuster bout with Deontay Wilder.
Joshua vs Wilder was described as "closer" on Thursday night by promoter Eddie Hearn, after the American champion emailed an offer of a guaranteed $50m.
Hearn previously named Miller as a potential opponent for Joshua's US debut and the New Yorker can stay in world title contention with a victory over Johann Duhaupas this weekend, live on Sky Sports.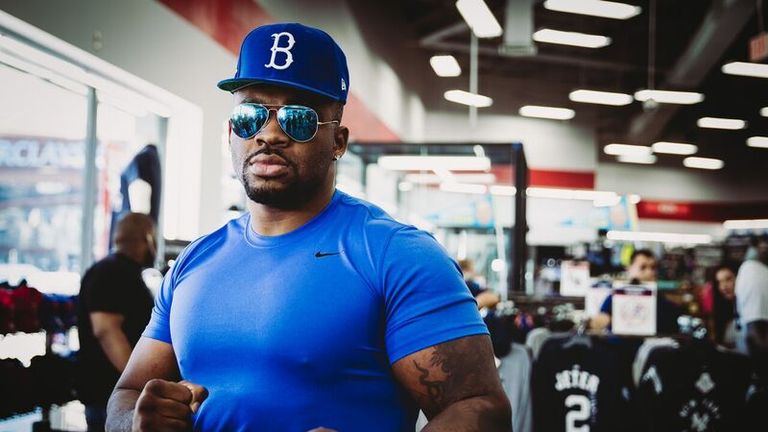 You come to Brooklyn, you better beware. I'm going to kick your butt and send you home with a Brooklyn hat.
Jarrell Miller
"I always perform when the pressure is on," Miller told Sky Sports. "I know if they say AJ's going to be next, I'm coming for you buddy.
"I'm not Deontay Wilder. I'm not Charles Martin. I'm not [Dominic] Breazeale. I will bust your behind. You come to Brooklyn, you better beware. I'm going to kick your butt and send you home with a Brooklyn hat."
But 'Big Baby' has revealed there is an alternative route to a version of the world title as he could instead challenge WBA 'regular' champion Manuel Charr, who must firstly overcome Fres Oquendo on September 29.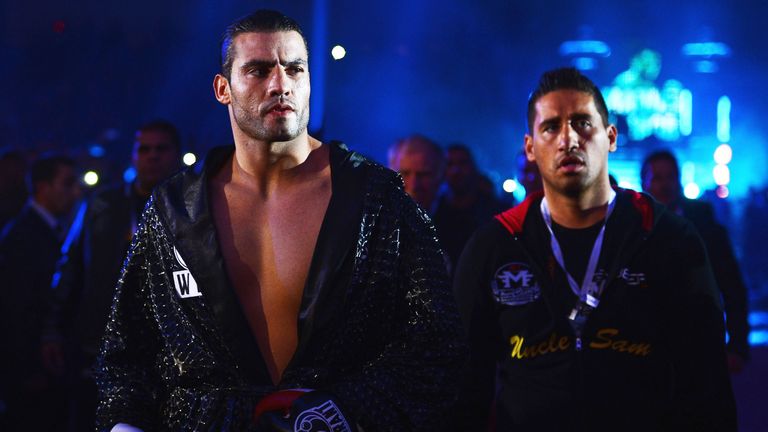 "We have Plan A and Plan B," said Miller. "Plan A is if Eddie Hearn really puts me in the ring with AJ, he gets his money counter, and I knock his behind out.
"Or Plan B for me, is actually fighting Manuel Charr in Germany, or doing a headliner in America with HBO. Manuel Charr versus Big Baby in Brooklyn.
"That's my Plan A and Plan B. I have a Plan C I have been thinking about too, in another country."
Tyson Fury will end an absence of over two-and-a-half years with a fight in June and Miller welcomed the return of another possible big-name opponent.
"Other than myself, Tyson Fury is my favourite fighter," said Miller. "Me and him talk many times over the years and I like him a lot, because he's a real guy.
"I'm glad he's back. I'm glad he's healthy, but if I fight him, I'm going to knock you out buddy. If it makes sense, and it's going to get me a title, we'll do it."
Watch Daniel Jacobs against Maciej Sulecki, Katie Taylor's unification clash against Victoria Noelia Bustos, and Jarrell Miller versus Johann Duhaupas at the Barclays Center, Brooklyn, on Sunday at 2am, on Sky Sports Action.