Luke Watkins says he will be too hot for Lawrence 'The Sauce' Okolie
By Richard Damerell
Last Updated: 09/05/18 3:57pm
Luke Watkins has taken a swipe at Lawrence Okolie's nickname of 'The Sauce' by vowing to end his British rival's unbeaten record in a fiery encounter.
The Swindon man defends his Commonwealth cruiserweight title against Okolie on the NXTGEN bill at York Hall on Wednesday June 6, live on Sky Sports, and both have demonstrated their power in recent bouts.
Okolie floored fellow Londoner Isaac Chamberlain twice in their domestic clash in February, but could not find a finishing punch, and Watkins wants a more conclusive ending as he targets a 10th knockout in his 14th fight.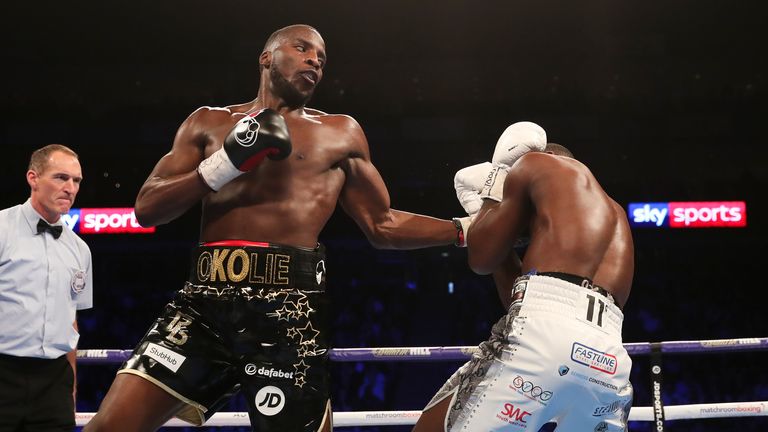 Watkins told Sky Sports: "Lawrence tweeted in a question earlier. He asked what sauce should he bring me on that night?
"I want him to bring hot sauce - this is going to be fire.
"This going to bring out the best in Lawrence, and it's also going to bring out the best in me. I'm too hot to handle."
Okolie, a former Team GB boxer, started life in the paid ranks with four successive knockouts in the very first round, but Watkins is not intimidated by his heavy-handed opponent.
"I'm aware, not wary," he said. "I'm aware of his power, but I'm sure he is aware of mine as well.
"Anyone in this division can be knocked out, and that's the truth. I think my record speaks for itself when I stop these people and get them out of there. I have the ability."
The 28-year-old helped Tony Bellew prepare for last weekend's rematch win over David Haye, sparring a number of bruising rounds which instilled him with fresh belief before the fight with Okolie.
Watkins said: "When you get in there and perform at that level, and operate with those guys, it also gives you the confidence and makes you aware that you are also able to be at that level.
"The only difference is - I know I have to put it into practice under the lights."
You can hear more from Luke Watkins on this week's Ringside Toe 2 Toe podcast.