Watkins vs Okolie: Lawrence Okolie says he will not get involved in a social media war with Luke Watkins
By Tim Hobbs
Last Updated: 09/05/18 5:18pm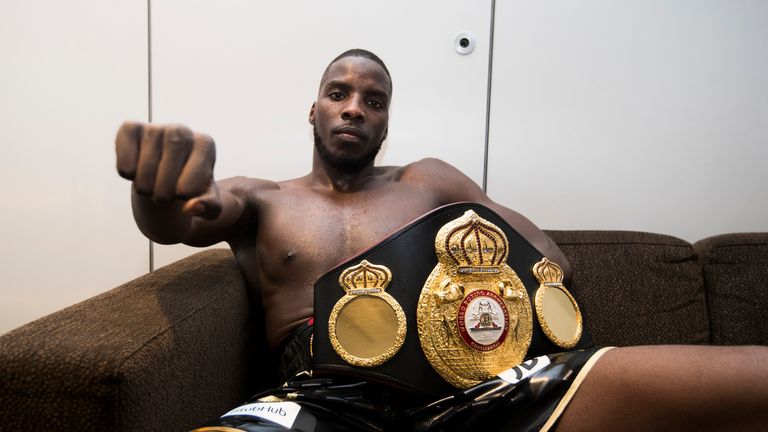 Lawrence Okolie has told Luke Watkins he will not get caught up in any "hype" ahead of their Commonwealth title clash.
'The Sauce' will challenge the cruiserweight champion at York Hall, which headlines the JD NXTGEN bill, on June 6, live on Sky Sports.
Watkins has told Okolie to bring "hot sauce", and although the pair have been in contact on social media, the Hackney man insists he will remain professional after his bitter rivalry with British Beef opponent, Isaac Chamberlain.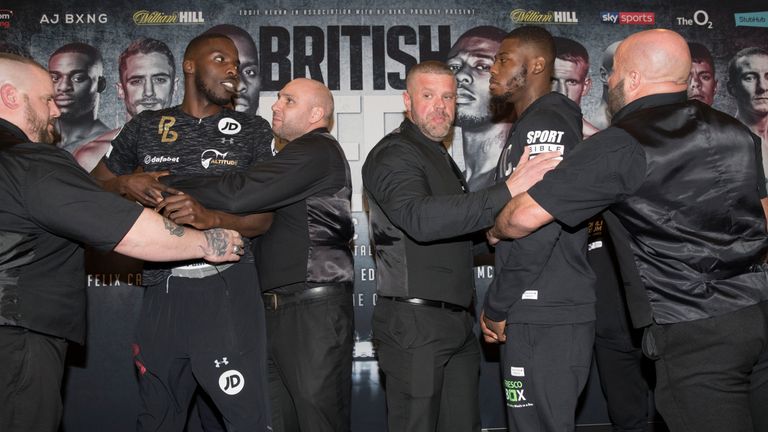 "One of the positives out of the ring I learnt from that fight was all the hype outside doesn't matter, all that matters is what happens in the ring," Okolie exclusively told Sky Sports.
"The Chamberlain fight had everybody 50-50 split down the middle, saying, 'He is too skilful, Lawrence is going to gas', this or that and sometimes I found myself buying into the hype and the storyline.
"It will be the same for this fight. Everybody will be saying, 'Watkins is ferocious', and I do believe he is a good puncher and a very good fighter and I do think he will be the toughest opponent I've had - potentially - as a professional.
"I am ready and prepared for that, but what I won't do is allow anything that is said on social media about and from him and Paddy Fitzpatrick. I won't deviate from what I believe to be true, which is show yourself on June 6."
Okolie is looking to become the Commonwealth champion in only his ninth professional fight.
The 25-year-old Olympian is confident he will follow in the footsteps of friend Joe Joyce and add a domestic title so soon after joining the paid ranks, but knows Watkins' motivation will be a key factor he will have to deal with.
"Watkins is going to want to win this fight because he and Paddy Fitzpatrick are looking to raise the profile and get to that stage of clout, which comes with beating an Olympian, who is a Sky Sports fighter," he said.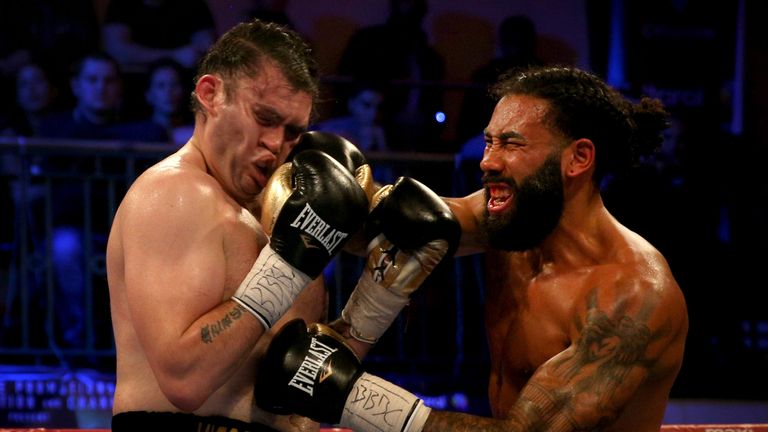 "That's what they're looking for whereas I am still looking to better myself, pick up the Commonwealth title and then move on. He's going to be extremely motivated. He's representing his home town of Swindon, I believe he has a bit of a reputation over there as a strong fighter, and he is unbeaten, so there is a lot riding on this fight.
"I expect him to be fit, strong, durable, with a very good gameplan. I expect a very tough fight but I know I have all the answers to beat him."
Watch Luke Watkins vs Lawrence Okolie on the NXTGEN bill at York Hall, June 6, live on Sky Sports.