Joshua Buatsi is ready to step up and wants to fight Anthony Yarde in a domestic showdown.
The Croydon star - a 2016 Olympic bronze medallist - has impressed so far in six professional fights and now, having seen former Team GB teammates Josh Kelly and Lawrence Okolie line up major title shots, he is ready to turn the screw in the light-heavyweight division.
The domestic scene at 175lbs has flourished over the past 12 months, but it is fellow unbeaten Londoner Yarde who Buatsi, 25, believes the public want to see him fight.
Yarde's rise through the ranks has been both impressive and powerful - 15 wins and 14 KOs to his name - and he has become, along with Buatsi, one of Britain's most exciting prospects.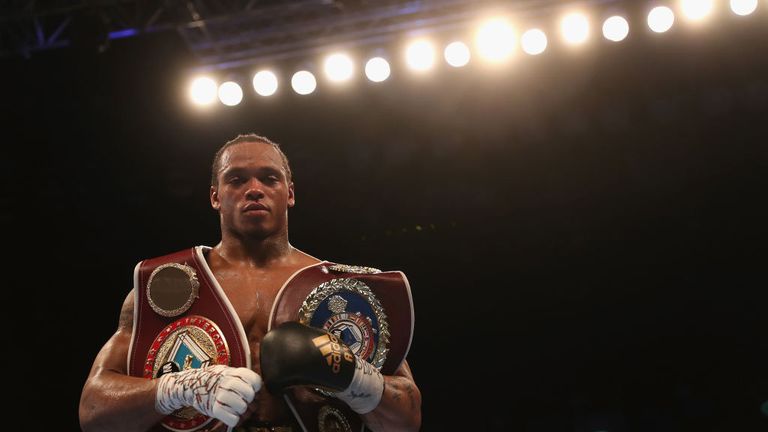 The Rio Olympian revealed in an exclusive interview with Sky Sports, "The public want me to go against Yarde. It's a fight in demand so that is the one I want.
"It's good because the public interest is there, everyone is calling for it. I know that it's one that will captivate and intrigue fans so let's get it on.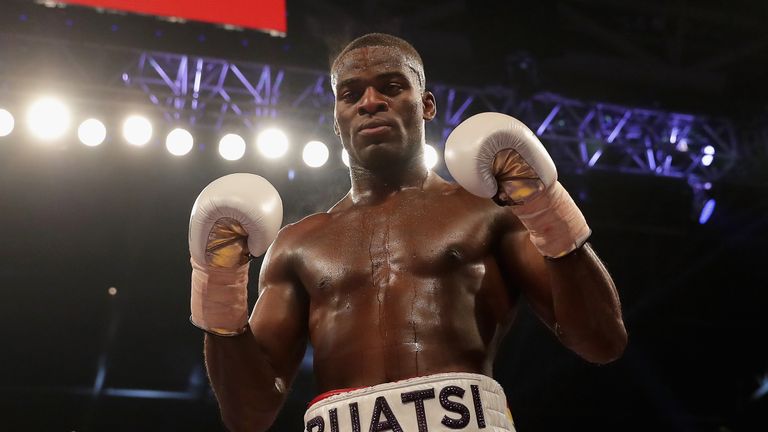 The public want me to go against Yarde. It's a fight in demand so that is the one I want.
Joshua Buatsi
"We have both been matched well and guided appropriately so far and this would be a great test for us to see where we are really at in our careers. The fans are the ones who would benefit most.
"These are the match-ups you need in boxing. Ultimately, we will only know what happens once we fight, but all I will say is that the ring reveals the truth - it's very real and different once you're in there, just the two of you.
"Buatsi is coming for you."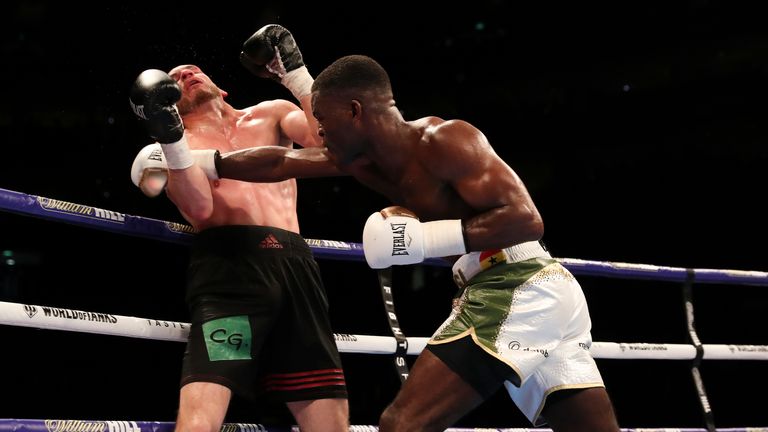 Callum Johnson is the current Commonwealth and British champion, but Buatsi wonders whether the Lincolnshire hard-hitter - who is close to finalising a world title bid against IBF champ Artur Beterbiev - may vacate his two titles.
"I want those belts eventually, of course, and if Johnson does decide to move on, two challengers will be ordered to fight for each of them.
"I know Yarde is ranked highly in Britain so you would assume it would be him against someone else.
"I'd never turn down the fight, us fighters will fight anyone. It's up to trainers and managers to correctly guide and advise a career the right way.
"You look at situations like the one with Kell Brook and Amir Khan where the public demand has been there for years and it still hasn't happened - I don't want that to be the case here.
"I still think that if we saw Khan and Brook announced this week, people would lose their mind over it and want to watch it. It could just come down to mine and Yarde's teams as to whether it's better to take it now or later on.
"He's a London boy so that local rivalry adds to the fire, I'm just excited by the whole prospect."