Whyte vs Parker: Anthony Joshua backs British rival Dillian Whyte for KO win over Joseph Parker
By Richard Damerell
Last Updated: 10/07/18 11:06am
Anthony Joshua has backed Dillian Whyte to defeat Joseph Parker by knockout - and is willing to reward his British heavyweight rival with a rematch.
The unified world champion has welcomed the announcement of Whyte's next fight against Parker at The O2 on July 28, live on Sky Sports Box Office, which is a showdown between his two former opponents.
Joshua stopped Whyte in December 2015, while he was taken the distance for the first time in a points win over Parker in March, but believes the Brixton man can outdo him by stopping the tough New Zealander.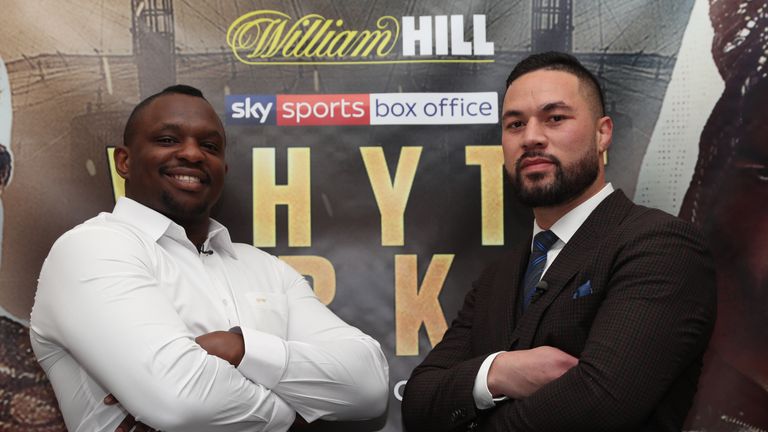 "Very, very, very good fight," Joshua exclusively told Sky Sports. "If you ask who I'm backing, I'm going with Dillian, and I'm going by knockout as well.
"I feel like Dillian ain't got nothing to lose. He's been screaming out world champions, saying he wants to fight here, he wants to fight there, and I feel like he wants to prove himself.
He's going to go in there guns blazing and try and knockout Parker ASAP.
Anthony Joshua on Dillian Whyte
"Parker is strong, Parker can take a shot, but I feel like in my fight, he was on the back foot and I boxed clever, because I'm trying to set up the big fight with Wilder, so I wanted to box clever, so I could secure the next one, without taking no risks.
"But I feel like Dillian has got nothing to lose, everything to gain. He's going to go in there guns blazing and try and knockout Parker ASAP, secure the win, and get that world title shot."
Joshua was wobbled by Whyte in the second round before he produced an explosive stoppage in the seventh and he believes 'The Body Snatcher' carries more power than Parker.
"Probably Dillian as well," said Joshua. "Hurt me in the second round.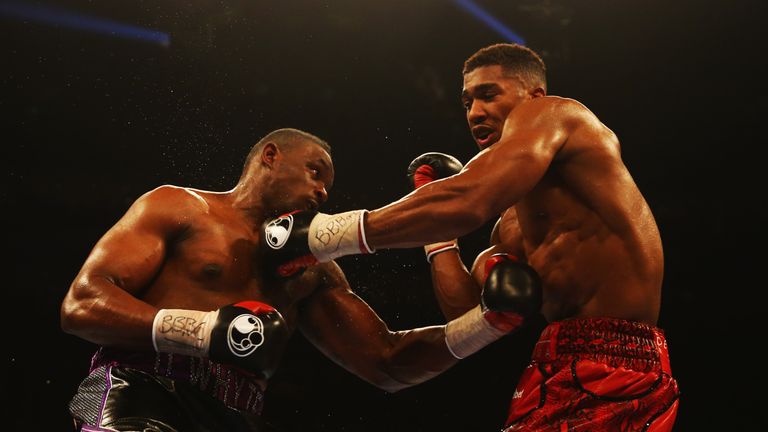 "Parker didn't really land too many shots, so I was clever with my feet. What I done in the gym is what I done in the fight. I worked on my feet, kept him at range, so he didn't land a shot on me, to be honest.
"But, you know what it is? Imagine me fighting Parker when I fought Dillian. It would have been a very difficult fight. I've improved from then, so I was making a lot of mistakes. Maybe that's why I was getting hit with cleaner shots.
"But they are both talented fighters, they are both at world level, they're world championship level fighters and I give them both credit, and I wish them both well."
Whyte had been ordered to face Kubrat Pulev in a final eliminator for Joshua's IBF belt, but he could still receive a second fight against AJ if he overcomes Parker.
"Course I'm going to take him on. I'm taking on anyone," said Joshua.
"My 16th fight, I fought a world champion, then I fought Breazeale, then I fought Molina, who had boxed for a world title, so he was a world title challenger.
"Then I boxed Klitschko, then I boxed Takam, who was a world title challenger, then I boxed Parker, who was an undefeated world champion.
"We've been taking on all challengers since my 16th fight and never look back."