John Ryder gunning for domestic clash with Chris Eubank Jr
By Matt Horan
Last Updated: 19/06/18 5:31pm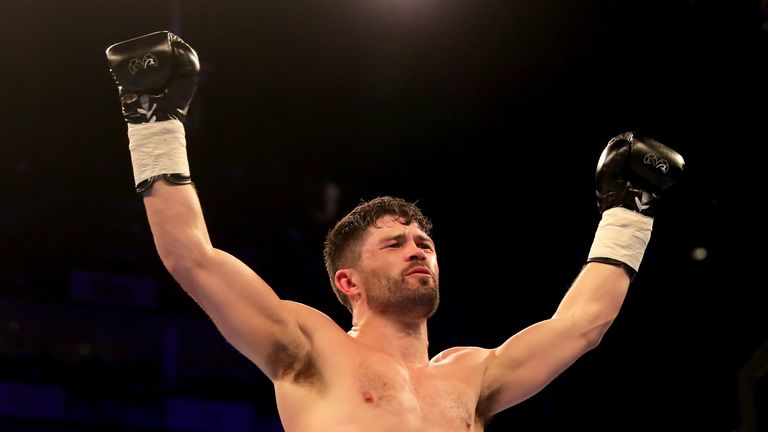 John Ryder sees a British showdown with Chris Eubank Jr as an "ideal alternative" following his disappointment at not getting a shot at world champion Tyron Zeuge.
The Islington super-middleweight has hit a purple patch in his career and, after back-to-back highlight-reel knockout wins over Patrick Nielsen and Jamie Cox, Ryder had hoped that, at No 3 in the WBA rankings, it would result in a shot at Zeuge.
It was Rocky Fielding, a former foe of Ryder, who eventually got the call to face the German champion, on July 14 live on Sky Sports, and despite his undoubted disappointment, 'The Gorilla' is determined to continue his momentum and sees Eubank Jr as an ideal alternative.
"I'm not going to lie and say I wasn't frustrated to not get the WBA title shot, there's definitely a bit of sour grapes there," Ryder said, speaking exclusively to Sky Sports.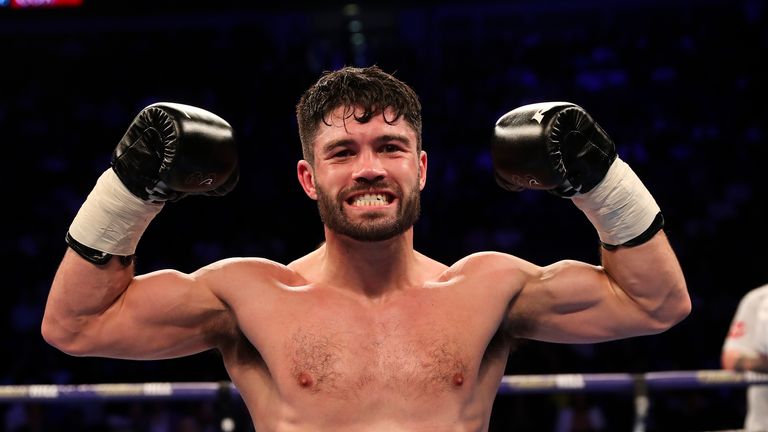 I want to fight for a world title but if that's not possible, I'm looking for those big fights that will keep me in high regard.
John Ryder
"Hopefully though, Fielding will win and then we can have a good British showdown for a world title at the end of the year.
"I'm perfect at this weight and feel good both mentally and physically. I've had a great run of two stoppage wins against two great fighters.
"It's just speculation at the minute, but the Eubank Jr fight is definitely one I'm interested in and I believe I can beat him.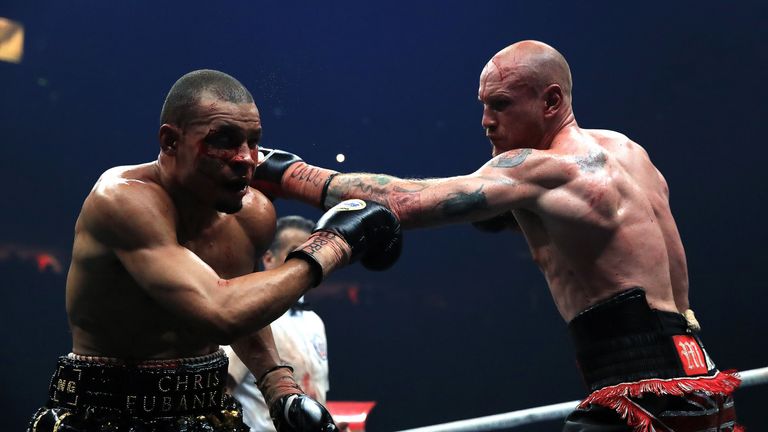 "I want to fight for a world title but if that's not possible, I'm looking for those big fights that will keep me in high regard."
It is rumoured that Chris Eubank Jr, who lost to George Groves in the World Boxing Super Series semi-finals, will be on standby to replace either Groves or Callum Smith if one gets injured ahead of their tournament final.
Ryder admits that, if that is the case, he is unlikely to accept a fight with Brighton's Eubank Jr when there is a possibility it might be pulled at the last minute.
"If I'm honest, I'm not looking to train for a fight where there is a chance it might be called off," the 29-year-old continued. "I'm not sure, though, if he is definitely on standby.
"I want my fair shot in a fight and want to know who I'm facing rather than be wary that he ends up in the final, I'm not wasting a 12-week camp.
"The Eubank Jr fight is ideal for me, however. I'm sure he's gone back to the drawing board after his defeat to Groves and worked on the mistakes he made. He'll be way better prepared whoever he fights next.
"For me, it's just about taking the right fights at the right time, being sensible and not rushing into things.
"I trust the team around me and am confident the big opportunities will eventually arise. Then, it's up to me to take them with both hands."