Alexander Povetkin's promotional team expect to finalise a deal for Anthony Joshua fight
By Richard Damerell
Last Updated: 27/06/18 4:44pm
Alexander Povetkin's team are set to begin preparations for Anthony Joshua as they close in on a deal for the world heavyweight title fight.
The WBA ordered Joshua to sign a contract for a mandatory title defence against Povetkin's within 24 hours and the Russian's promotional company expect to finalise the fight "very soon".
His promoter Andrey Ryabinskiy, head of World of Boxing, has welcomed news Povetkin is set to receive a September fight with Joshua after WBC champion Deontay Wilder was unable to agree terms for a unification clash against the British star.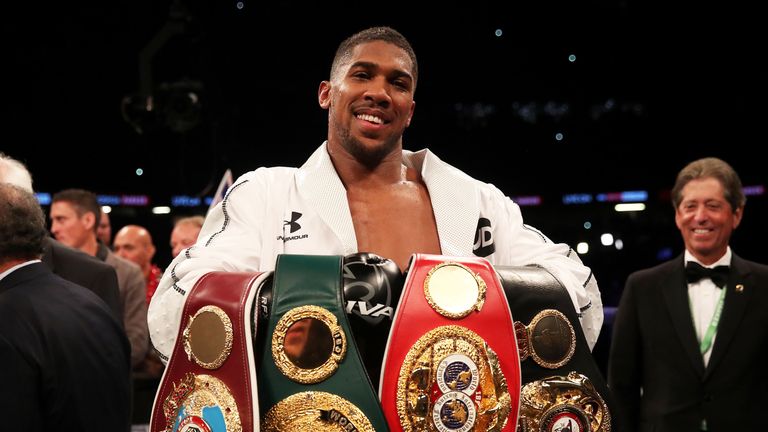 "I'm happy that everything is working out," said Ryabinskiy. "It's been a pleasure going through the negotiations with Eddie and I cannot wait for us to start the preparations for the fight."
Vadim Kornilov, a manager at World of Boxing, joined Ryabinskiy in a meeting with Joshua's promoter Eddie Hearn back in May, and believes Povetkin could prove a more dangerous opponent than Wilder.
"We are very close and we plan to finalise the deal very soon," he told Sky Sports.
"The WBA has actually been very patient, but now they are pushing us to finalise this mandatory deal.
"I think Povetkin and Joshua are two gold medallists, a very competitive, top of the line fight. I think this is the best fight in the heavyweight division today.
"If the Wilder-Joshua fight is going to happen, it's going to happen. Right now Povetkin-Joshua and that's what it's all about.
"The fans should be happy, they should not be disappointed, because to be honest with you, I think the fans are going to get a much more competitive and exciting fight in this one.
"Wilder-Joshua has been a lot of hype, this fight is the real deal."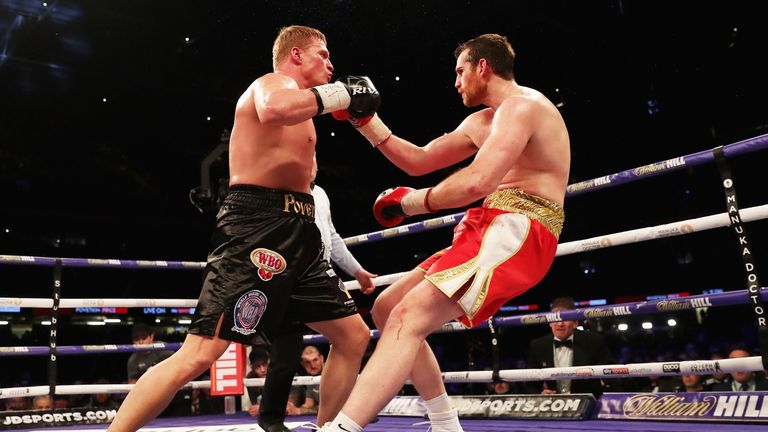 Wilder's backers claim he has been offered a date in April for a fight with Joshua at Wembley, but Kornilov has revealed Povetkin is confident about ruining the unified champion's future plans.
"Povetkin wanted the fight really bad, and I believe that in this fight, it's a 50-50 fight, it could go either way," said Kornilov.
"The motivation and the desire for this fight shows Povetkin's confidence."