Kal Yafai considers Srisaket Sor Rungvisai and Jerwin Ancajas
By Matt Horan
Last Updated: 10/09/18 11:55am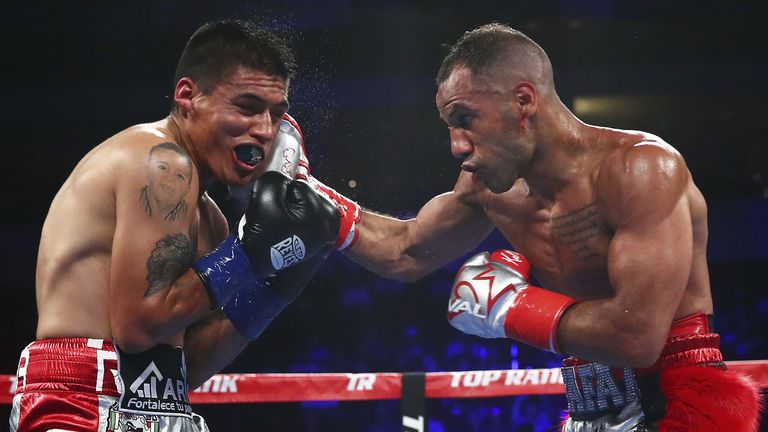 Kal Yafai will once again fight in the United States towards the end of October as he continues on the road to a unification showdown.
The WBA super-flyweight world champion made a stunning impact on his American debut last time out as he stopped tough Mexican David Carmona inside seven rounds in California.
The victory marked Yafai's third successive title defence and he now hopes to continue the momentum across the Atlantic while becoming a starring figure within the 115 lbs ranks.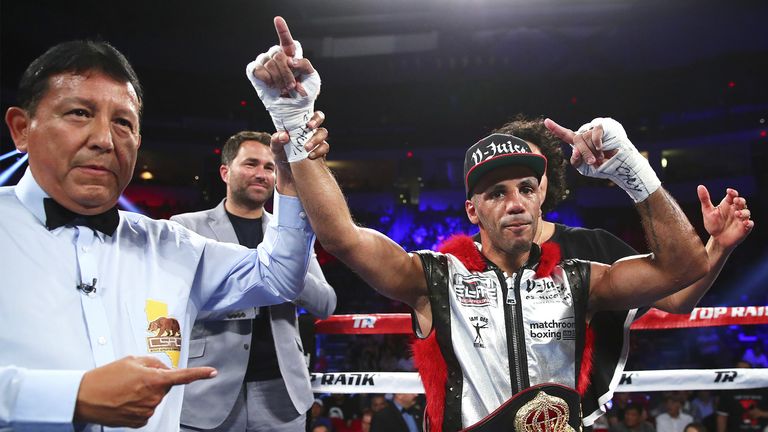 Fighting in front of a massive audience in America with millions of people is great and they love the smaller weights.
Kal Yafai
"It was a good performance last time, Carmona is a tough guy and was a lot bigger so to push him back and make him quit was a good feeling," the Birmingham star exclusively told Sky Sports.
"It was a statement and I will build on it. Before that, I was the boxer and mover, it was good to show I can be aggressive, fight on the inside, take a punch, and stop people. I did what I wanted to do in the USA.
"I'll be fighting there again towards the end of October and it's something I will do more and more. It's good to build a base there as well as here in the UK.
"Fighting in front of a massive audience in America with millions of people is great and they love the smaller weights. It's a good move for me, especially with Eddie Hearn now promoting over there, I can't wait for what lies ahead."
Yafai's next opponent is yet to be decided but the unbeaten 29-year-old is hopeful a unification showdown is not too far away.
Thailand's Srisaket Sor Rungvisai (WBC) and Jerwin Ancajas (IBF) of the Philippines are two champions being targeted by the Brit, while a fight with Nicaraguan great Roman 'Chocolatito' Gonzalez remains a possibility.
"I'm not too sure who I'll fight next," the WBA king continued, "We are currently working on seeing what and who is available. I'm ready for anybody.
"Ancajas was on the same bill as me in California and I wasn't too impressed. He's a very good fighter but, if I'm honest, he will be in for a very hard night's work against any of the other champions.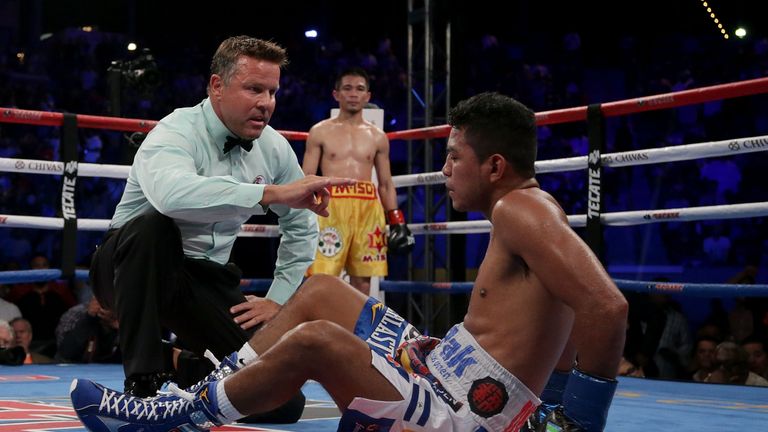 "The fight I would ideally like is against Sor Rungvisai, the No 1 at the minute, he's up there in the pound-for-pound ratings and the man to beat.
"You've got to beat the best to be the best and I do think I'm all wrong for him and can cause him some real trouble.
"We're just waiting to see who we can line up next but I'm ready for whoever. There were previous talks of the Gonzalez fight and I'd love to face him, he's a legend who has put the little weights in the limelight.
"Hopefully, he can return and get a credible win and then I'll happily fight him. Right now, if we fought, people will just say he's washed up and past it."