Three-hundred fights, 279 defeats. He has won just 12 times and never knocked anybody out. Kristian Laight's story is bizarre, writes James Dielhenn, but its ridiculousness has somehow earned him a unique place in history.
Laight is on a 53-fight winless run that he isn't convinced he will ever snap. The raw statistics paint him as an unmitigated failure - a travelling roadshow with black eyes that never heal. Mark Turley's Journeymen book details boxers who "lose for a living". But last weekend Laight reached a remarkable milestone - his 300th professional fight. He lost.
"I've never been successful but… well, I suppose I'm not successful at boxing either. But to have 300 fights is an achievement," Laight told Sky Sports. "I've never been knocked out, only stopped on my feet. I fight top quality kids. My little boy will be proud of me, when he's older.
It's hard to take orders from a boss when I spend the week doing what I love, waking up when I want, going to bed when I want. I'm happy.
"Of course I'm a failure in terms of boxing. But when my little boy is older, people will ask him if he was fed, and had clothes on his back. He does. I went out and did it the hardest way imaginable to earn for my family.
"I've been successful at holding a job down for so many years. In my eyes, I've been successful. I've not been able to have a proper job in the past. It's hard to take orders from a boss when I spend the week doing what I love, waking up when I want, going to bed when I want. I'm happy."
Nicknamed Mr. Reliable because he never rejects a fight offer, Laight is into the 15th year of a career that has achieved nothing but longevity itself. That, after his latest fight, has given this unlikely cult figure something to hang his hat on, in a sport that can be notoriously unforgiving.
The Warwickshire super-lightweight lost his first five fights, then won his sixth. He has shared the ring with good names - he was the beaten opponent in the debuts of Tyrone Nurse, Tommy Coyle and Lewis Ritson. He has lost to Kevin Mitchell and Derry Mathews. He has lost to several fighters you've heard of and many, many more than you will ever know.
Without the likes of him the pro game wouldn't exist imo! He has probably fought more champions than anyone.. fair play to him 👊

— Tony Bellew (@TonyBellew) August 2, 2018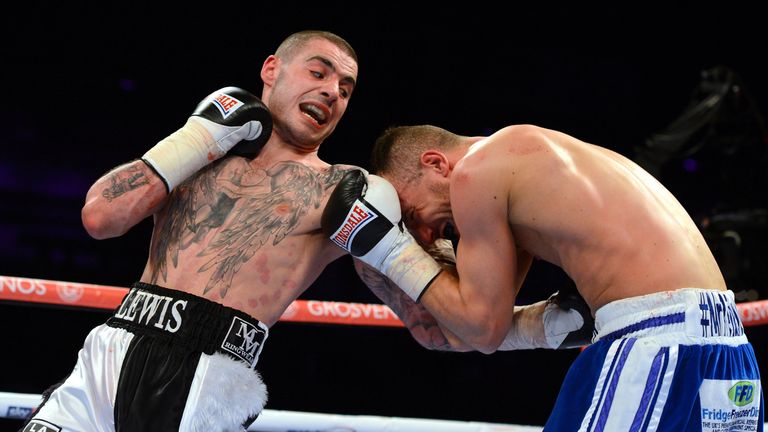 "I was 22, living with my mam, had no money and a dead-end job," Laight remembers of the sobering reasons why he started fighting for a living.
"I only had 10 amateur fights [losing five] then met an old-school bloke who said: 'Why are you fighting for bloody plastic trophies, come and earn some money!'
"I didn't think it would turn into what it has. I expected to have a few fights, win some and lose some.
"I knew I'd never be a world champion, or nothing special. I was earning £500 a fight and I'd never seen that money before. It was life-changing for me. I started boxing most weekends and earned good money. Over the years, it became a job.
"I started to lose nine-out-of-10 fights but I was happy."
Laight's weekly employment became defined by failure. It must be depressing to lose every Saturday night and keep going back for more, and it must take its toll.
"It does at times," he said. "I won't lie. Sometimes I go home and put my head in my hands. 'What am I doing?' Losing, losing, losing.
"But I'm not getting beaten up. I'm not getting hurt. I'm competitive but I don't have what the young kids have got. I'm 38, my body is slowing down and I've only got a year or two left.
"Sometimes I get depressed about it. But, it's a job. I'm putting my little boy through nursery, I'm paying rent, I'm paying a mortgage, I'm paying my bills. I'm keeping my head above water, you know? I can't moan."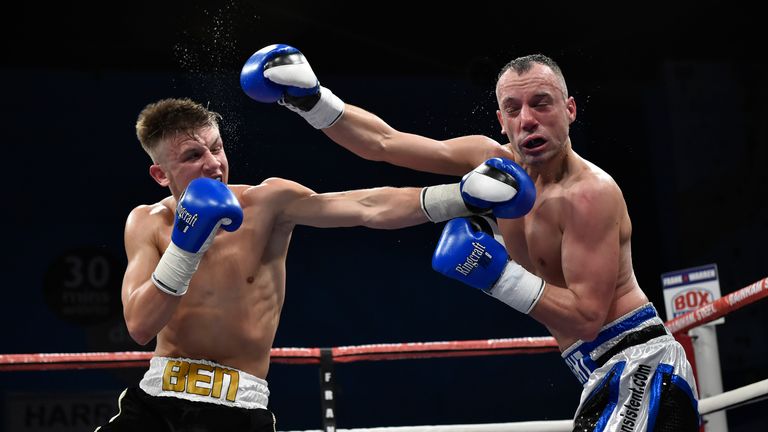 Sometimes I get depressed about it. But, it's a job. I'm putting my little boy through nursery, I'm paying rent, I'm paying a mortgage, I'm paying my bills. I'm keeping my head above water, you know? I can't moan.
The strangest thing about Laight's bonkers boxing record is that, in 300 fights and 279 defeats, he has been stopped just five times.
The reason is practical - stoppage defeats result in a 28-day medical suspension.
"A month off without earning? I need to hear the final bell. I can't explain how I do it - it's experience, little tricks, keeping distance, holding."
There is a gritty ruthlessness to what Laight is doing, systematically hopping from ring-to-ring while trying to avoid a fight as best as possible. It is a practice that attracts criticism.
"Some people say I don't try. But I do try," he said. "The difference is that I box ex-ABA finalists week-in week-out. I'm happy with what I'm doing.
"I should have drawn last Saturday but the ref didn't give it to me. I've been robbed on loads of occasions. Sometimes I get a bad decision and I think: 'what's the point of this?'
"I knew I wasn't going to beat Simon Corcoran. He was a good amateur from a family of champions. I can't beat him. But I can hear the final bell, give him problems, give him a hard night's work. I can't beat these lads but I can hear the final bell."
Laight has moments that he remembers with genuine fondness - "I boxed Carl Chadwick in Hull on the Tommy Coyle vs Luke Campbell undercard. I boxed brilliantly and won that fight!"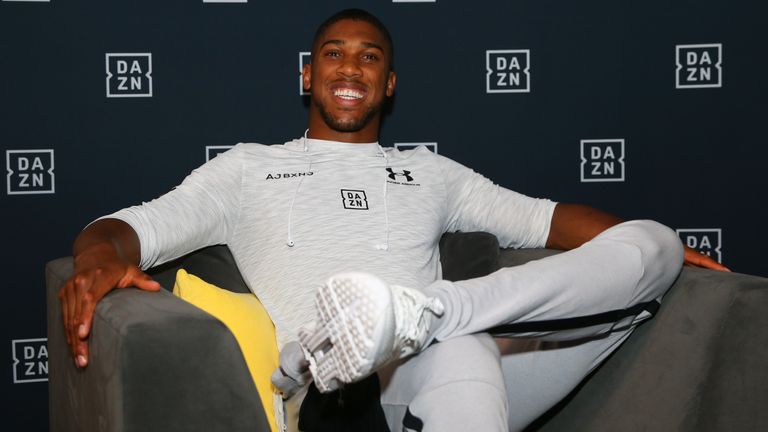 He laughs when reminded that he has boxed 1,313 more rounds than Anthony Joshua but his experience, even in defeat, makes him a sage soul.
"Joshua's a novice, compared to me! But I wouldn't give him advice because that would make him a different fighter. He's the fighter that he is. I won't be going to his next fight because I'm probably fighting on the same weekend."
Laight can't comprehend what Joshua must feel when he knocks somebody out. His 12 victories have all come by decision and, as the years add up, the likelihood of breaking that duck decreases.
"If I can knock someone out, I will," he said. "But it's easier said than done. I'm 38 now and I'm boxing young kids who were good amateurs, and I can't match them."
Laight will never receive significant recognition for tallying 300 pro fights, and arguably nor should he. Yet his is a tale of intrigue that will live until someone usurps it. That seems unlikely - William Warburton, for example, is on 173. Peter Buckley retired on 300 a decade ago and joined Laight's ring-walk for last weekend's number-equalling bout.
The phone rings every week about a fight. But what about when it stops…
"I hate a weekend off, put it that way. If that phone goes, I'm always ready.
"When I stop permanently I'll get a proper job. I've got so much experience over 15 years that it'd be an injustice if I didn't stay in boxing. My wealth of knowledge is second to none. Medicals, venues, management. I'd like to stay in the game."
A unique place in history guaranteed, Laight's 301st fight is fast approaching.