Khan vs Vargas: Amir Khan's ruthless instincts were on show in a world title fight with Dmitriy Salita
'It was a very quick punch. The quickness is what gets you.'
By Richard Damerell
Last Updated: 07/09/18 9:19am
Amir Khan's blistering win over Phil Lo Greco was a reminder of the ruthless fighter who had defended his world title in just 76 seconds against Dmitriy Salita.
The British star continues his comeback against Samuel Vargas in Birmingham this Saturday night, live on Sky Sports, as Khan returns to the ring following his 39-second win over Phil Lo Greco in April.
Khan had given an early display of his blurring hand speed in December 2009 when he defended his WBA title against Salita in Newcastle.
What are your memories of that fight against Khan?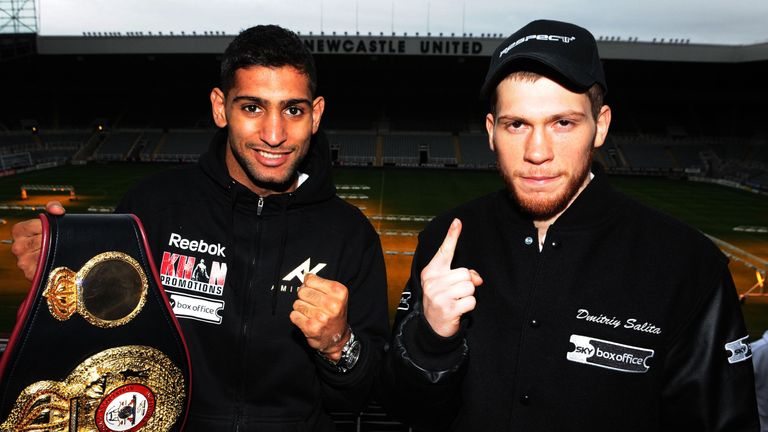 He was very fast. I remember that it wasn't a hard punch, it was a very quick punch. The quickness is what gets you.
He was very quick and obviously I was kind of nervous because of the atmosphere and tried to take a minute to adjust. Amir, the experienced fighter that he is, sensed it, and jumped on me, and did what he had to do.
How highly would you rate Khan's hand speed?
Years ago, I spent several training camps with [Floyd] Mayweather, and I boxed with him.
I have trained and sparred with world champions and great fighters, so his [Khan] speed and his instincts were with the very best. He is one of the fastest guys.
Can you describe Khan's punch power?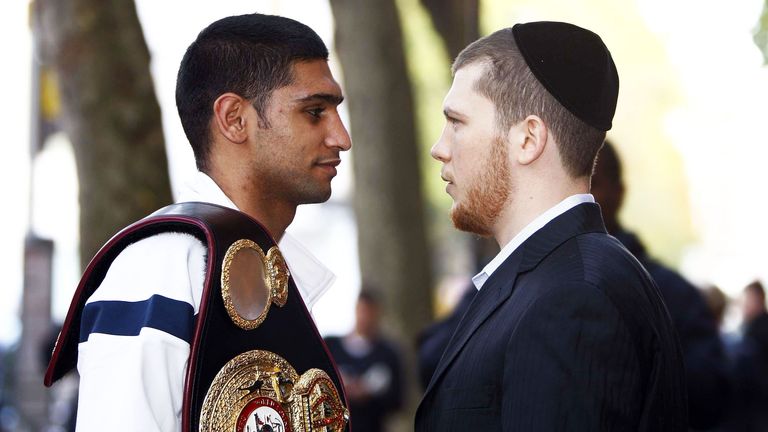 His speed has more pop than usual. A lot of times guys are fast and they punch with open hands, and they slap you, but Amir is not a slapper, he's a real puncher.
Dmitriy Salita
Could you have done anything differently against Khan?
It was my first time as a professional, or as an amateur fighting outside of the United States. That experience emotionally is a lot to deal with, so having the experience now, you grow, you learn, you know how to deal with certain situations better.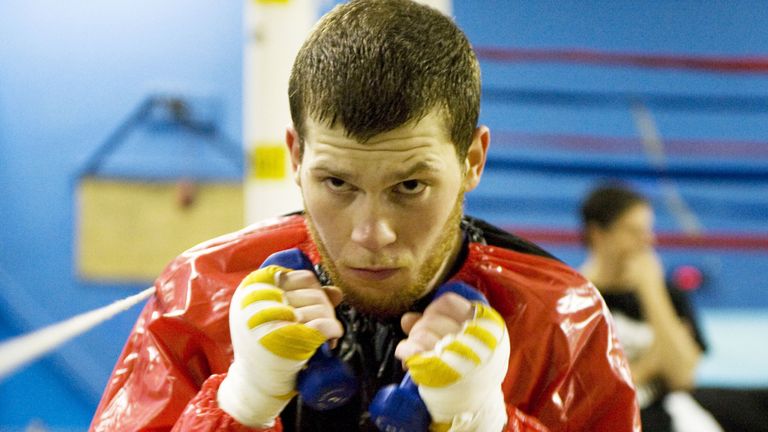 I would be much more engaging from the beginning, in a mental type of way. I wouldn't have thought about taking my time and warming up into it. I would be much more engaged and much sharper from the beginning.
Were you surprised by Khan's quick win over Phil Lo Greco?
Yes, I was kind of surprised. I think it was a very impressive performance. Phil obviously talked a lot before the fight, and I feel that a lot of guys when they get in the ring, they just have a hard time dealing with Amir's speed.
Will we see another swift KO from Khan on Saturday?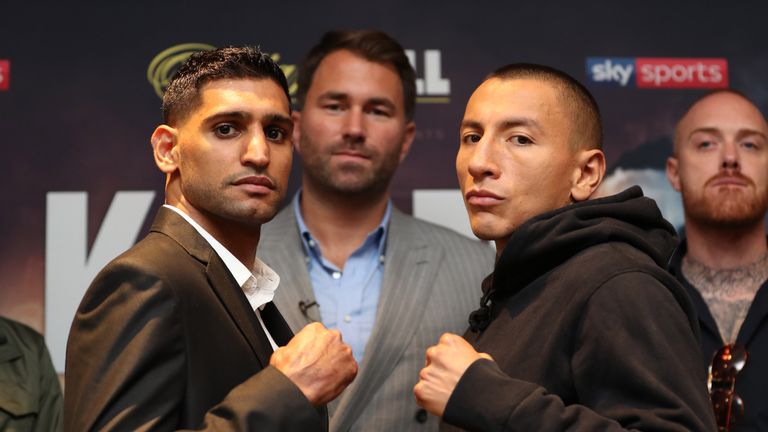 From what I know of Joe Goosen's training methods, he concentrates a lot on power and proper placement of punches. He has very long workouts. I know that his workouts are significantly longer than other guys.
That should prove that Amir is going to be in great shape and I think he's going to have some punching power too. I don't know Samuel Vargas, but if it goes a couple of rounds, we will be able to see what Amir has.
Should Khan target a world title, or British rival Kell Brook?
Amir Khan against Kell Brook is a huge fight in England, but Amir Khan versus Manny Pacquiao is a big fight all over the world. Both very interesting fights.
Amir Khan against Adrien Broner would be a great fight, just because of their personalities, and their styles.
Kell Brook against Amir Khan is not going to mean a lot in the United States, because while people are familiar with Amir Khan, they are not as familiar with Kell Brook. They know the name, they don't really have the relationship with him.
Amir Khan and Pacquiao in the United States is a huge fight.
Watch Amir Khan against Samuel Vargas, from the Arena Birmingham, on Saturday night, live on Sky Sports Action from 7pm.