Khan vs Vargas: Phil Lo Greco reflects on loss to Amir Khan
'It happened so quick, I didn't even have time to think'
By Richard Damerell
Last Updated: 06/09/18 2:56pm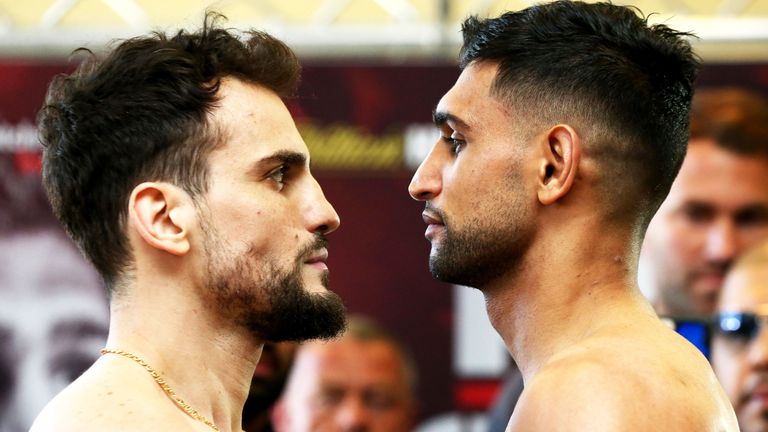 Ahead of Amir Khan's clash with Samuel Vargas, we asked his last opponent Phil Lo Greco to look back on a frantic fight in Liverpool.
The British star is back in action in Birmingham this Saturday night, live on Sky Sports, as he continues his comeback with a fight against Vargas.
Back in April, Lo Greco was in the opposite corner for Khan's homecoming bout at The Echo Arena, and gives a first-hand account of his whirlwind defeat that lasted just 39 seconds.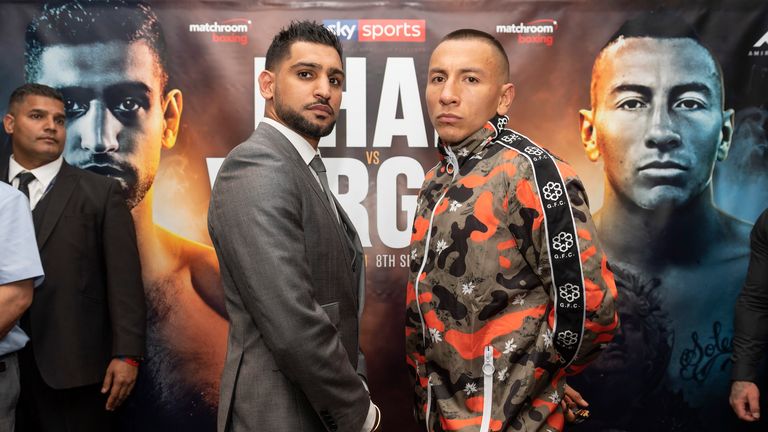 What would you do differently if you fought Khan again?
Listen to my instincts. Hire my old trainer, because I had an instinct to go back to Montreal, and I was advised instead to go to Las Vegas. Fernando Vargas did a great job training me, but I would go back to my roots.
The reason why I didn't go - it was cold and I had over 38 pounds to lose. I lost a lot of weight. Vegas was much warmer and I was able to lose the weight better there, and I did. I got in great shape, it just wasn't my night.
Could you have changed tactics in that first round?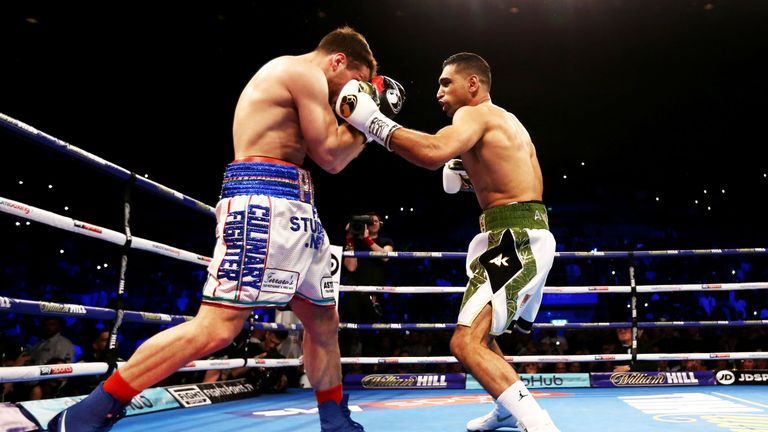 Totally. I don't know what I was thinking. I've never watched the fight, and I won't.
I remember that I stuck my hand out because I wanted to get my distance and I left my chin out, as if to say 'hit me with that right hand please,' and he did.
How highly would you rate Khan's hand speed?
I was just trying to figure out what happened. His speed - he's definitely fast.
Phil Lo Greco
There is different ways to measure speed, there is different ways to measure power. Shawn Porter has got rugged speed with power.
Khan's speed, you know it happened so quick, I didn't even have time to think. I went back to the dressing room, I was literally crying. I said 'why would this happen to me? I trained so hard.'
I went outside, I grabbed a cigar, and I started smoking. That's how upset I was. I smoked my cigar, I was just trying to figure out what happened. His speed - he's definitely fast.
Do you expect a similar fast start from Khan on Saturday?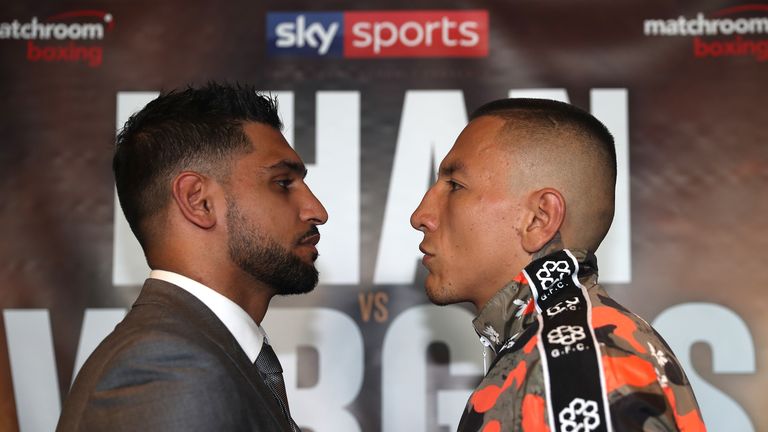 He always starts off fast. That's his natural instinct, his impulsive instinct. Every fighter has their own impulsive reaction. His way is to start fast, which is a good way.
How do you think the fight against Vargas will end?
I wish Amir Khan the best. An active Khan is a dangerous Khan. It's going to end the same way. I think Amir is going to knock him out. I'm not sure when, but it's going to end by knockout.
Should Khan target a world title, or British rival Kell Brook?
The smart way to think about this is to go and get yourself another world title at 147, because the division is getting completely hot, and he should be pretty good in that weight class.
The Brook fight? No. I personally don't believe it's going to happen. I would like to see it happen, but I don't think it's going to happen. There's always that one fight that doesn't happen, and I think it's going to be that one.
What does the future hold for you?
I did reflect on a lot of things. It's very simple. I won't be the last fighter that it happens to, under a minute. I consider myself a warrior. All the greatest warriors lost battles, but they came back, they reunited their armies, they got stronger.
If I decide to come back, which I would love to do, I will have to make up for it, because I know I'm a way better fighter than what happened that night. Just like when Amir Khan got knocked out many years ago, people knew he was a better fighter than that guy [Breidis Prescott].
I'm not going to shy away from 154[lbs], but if I could stay at 147[lbs], I will.
Watch Amir Khan against Samuel Vargas, from the Arena Birmingham, on Saturday night, live on Sky Sports Action from 7pm.