Khan vs Vargas: Amir Khan no longer plans to chase down fighters
Bolton fighter remains certain he will be involved in a huge stadium fight within the next six months
By Matt Horan
Last Updated: 05/09/18 6:09am
Amir Khan will no longer chase and wait around for fighters but remains certain he will be involved in a huge stadium fight within the next six months.
The former world champion returns to the ring this Saturday, live on Sky Sports, to take on Samuel Vargas as Khan fights back at 147lbs for the first time in over two years.
The Bolton star is determined to stay active following a stagnant few years in the sport and wants to continue his momentum with another outing in December, with Manny Pacquiao and Kell Brook potential opponents.
'King Khan' admits he wasted a lot of time chasing down a mega-fight with either Pacquiao or Floyd Mayweather and the 31-year-old is refusing to make the same mistake again.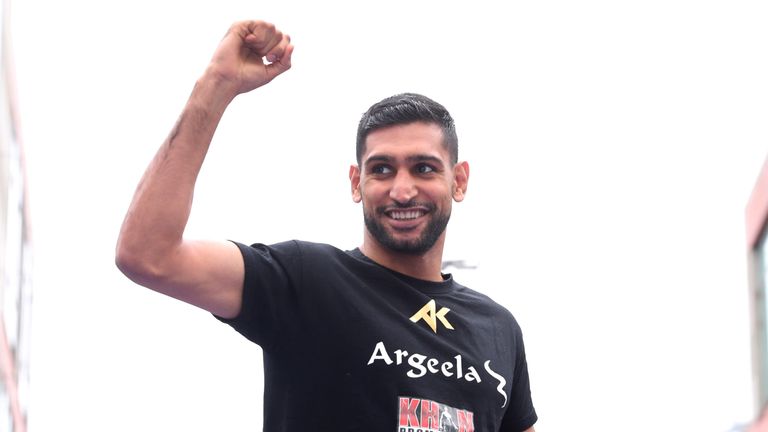 A stadium fight is within touching distance and within the next six months I believe it will happen.
Amir Khan
"I'm not chasing anyone now, I'm just going to keep ticking over," Khan told Sky Sports at Tuesday's public workout.
"All that time I spent waiting for Mayweather and Pacquiao and those fights never happened for me, I want to put it in the past.
"I'll fight whoever my team put in front of me. Instead of aiming for that big fight, I'll keep busy, I fought [Phil] Lo Greco and a few months later I'm in with Vargas. Then, December we will try and fight a bigger name again.
"There's talk of Pacquiao and Brook, whoever it is, I'm ready. Either fight would sell a stadium, it could be the next fight or it could be the one after.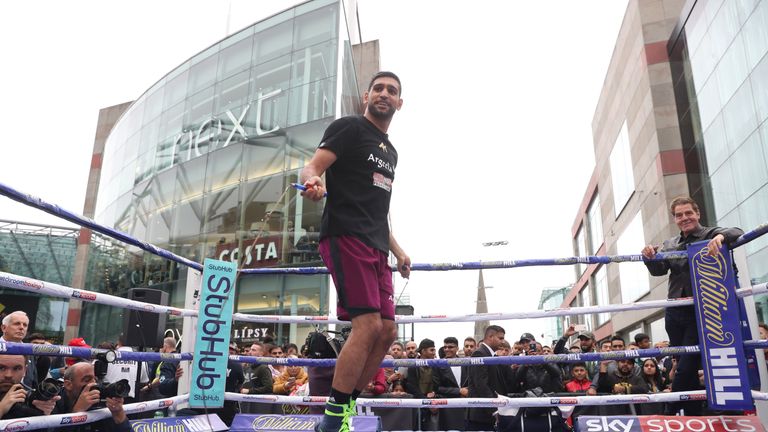 "A stadium fight is within touching distance and within the next six months I believe it will happen."
With long-standing rival Brook intent on re-joining the 147lb division, Khan, now trained by Joe Goossen, admits it is a domestic showdown that can very easily be made.
"It definitely makes it more realistic if he [Brook] comes down. We're with the same promotional team so it's easy to make," he said.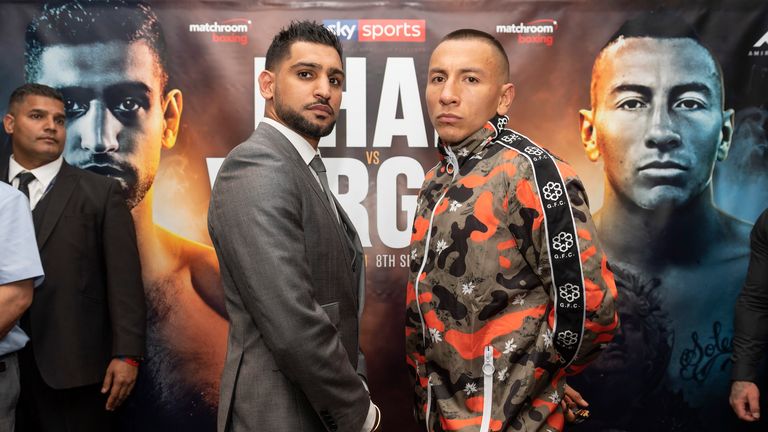 "Get past Vargas and then we will sit down and see where we're at.
"Training has has gone brilliant in LA for this fight. I've had really tough sparring sessions, I always like to challenge myself. I like to go in with guys who push and hurt me in sparring.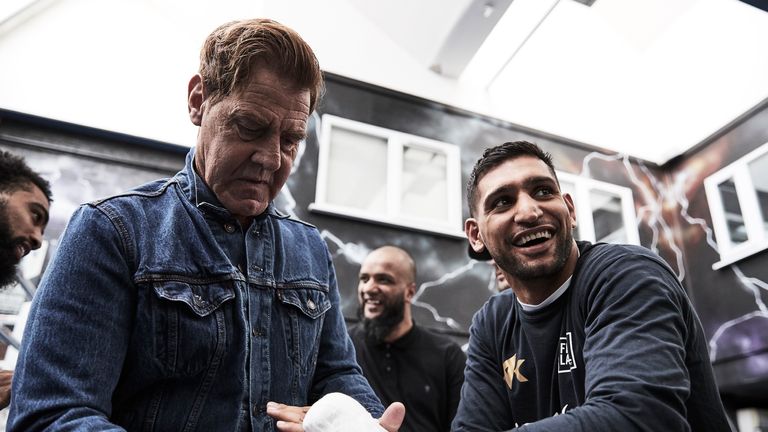 "Joe's a very good trainer, he's experienced and has trained many fighters I once looked up to. My style suits him, he knows I'm a good skilful fighter, he wants to bring out my skills.
"I have to make sure I stick to the game plan. It's good to have someone in my corner who I know will shout at me and tell me off."
Watch Amir Khan against Samuel Vargas, from the Arena Birmingham, on Saturday night, live on Sky Sports Action from 7pm.