Richard Riakporhe has issued a chilling warning to Tommy McCarthy about his punch power ahead of next month's cruiserweight clash.
The heavy-handed Londoner pulled off a dramatic stoppage of Sam Hyde in his last fight and will be seeking another knockout against McCarthy on the JD NXTGEN bill in Peterborough on March 2, live on Sky Sports.
Belfast's McCarthy warmed up with an eight-round points win over Jiri Svacina, but Riakporhe swept aside the same opponent in two rounds, and doubts whether his opponent can withstand his destructive punches.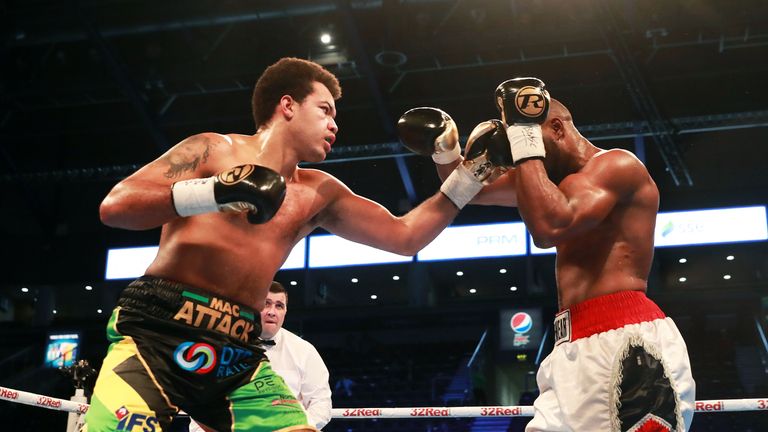 "This is the type of calibre I need to be mixing it with right now," Riakporhe told Sky Sports. "At the same time, I believe that I'm better than him, and I think I've got what it takes to get the job done.
"He fought on Saturday against a guy that I fought against in my fourth fight, and he didn't last two rounds. I don't know whether he did it on purpose to go that distance, but if he can't deal with that, then there's definitely a lot of questions that are going to be asked on March 2.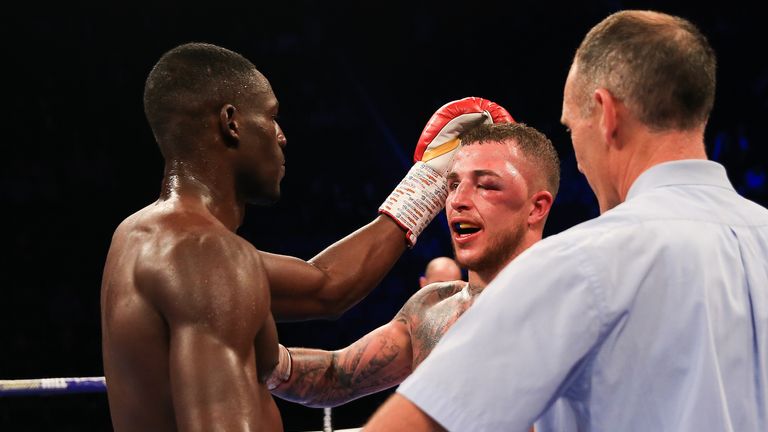 "If we were to trade off, and I land, he will be in big problems. It's not me trying to brag or boast, but it's just fact. I've got a heavy shot. Any person that I've sparred with in the past and I've landed clean, then they're in trouble. Same with fights, it's the same thing.
"Once I deal with Tommy in good fashion, a lot of people are going to realise what type of fighter I am. It's definitely going to send some noise out there."
Riakporhe is part of a hotly-contested domestic division, with British champion Lawrence Okolie taking on Commonwealth title holder Wadi Camacho on March 23, live on Sky Sports.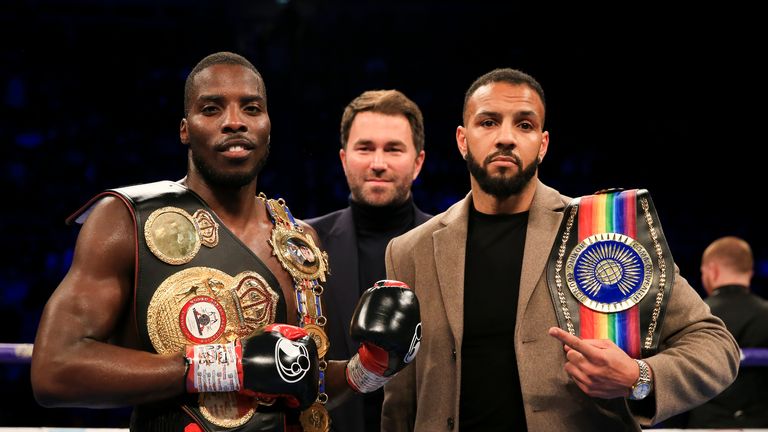 "You can't completely write Wadi Camacho off, even though he's coming towards the end of his career," said Riakporhe.
"He's still got a puncher's chance if he lands clean, and everyone's seen it in his previous fights. I lean towards Okolie, because he's fresher, he has the power, the will and determination, but I just have a feeling that Wadi Camacho is going to come to fight on that night.
"He should do better than people are expecting."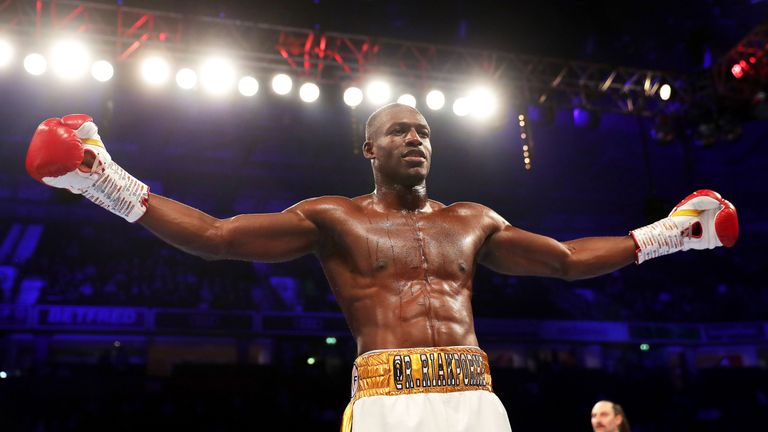 The Okolie-Camacho winner could become the next target for Riakporhe, provided he defeats McCarthy, as the 29-year-old wants to establish himself as Britain's top fighter at 200lbs.
"Of course for the British and Commonwealth," he said. "That's the plan, that's the titles that we want.
"We want to be No 1, and whatever we have to do, and whoever we have to fight to be No 1, we're going to do."