Allen vs Browne: David Allen reveals new diet regime for Saturday's battle with Lucas Browne
Last Updated: 20/04/19 7:03pm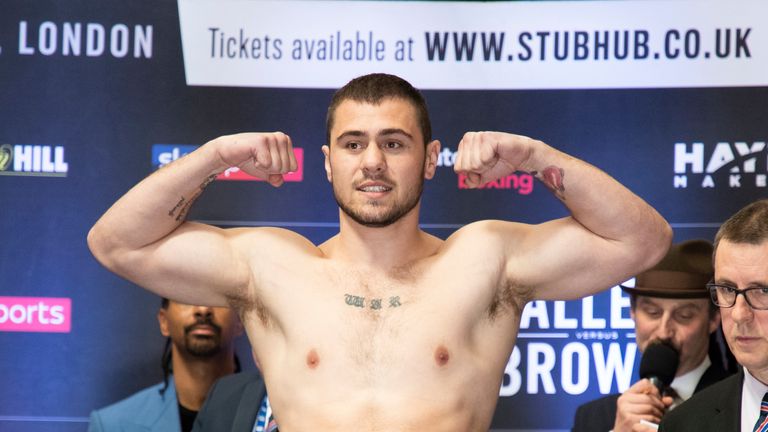 David Allen has slimmed down for a crucial clash with Lucas Browne, so we asked the heavyweight to share his more stringent diet.
'White Rhino' weighed in at at 17st 6lbs 2oz for Saturday's battle with Browne at The O2, live on Sky Sports, which is nearly a stone lighter than his last fight against Ariel Esteban Bracamonte in November.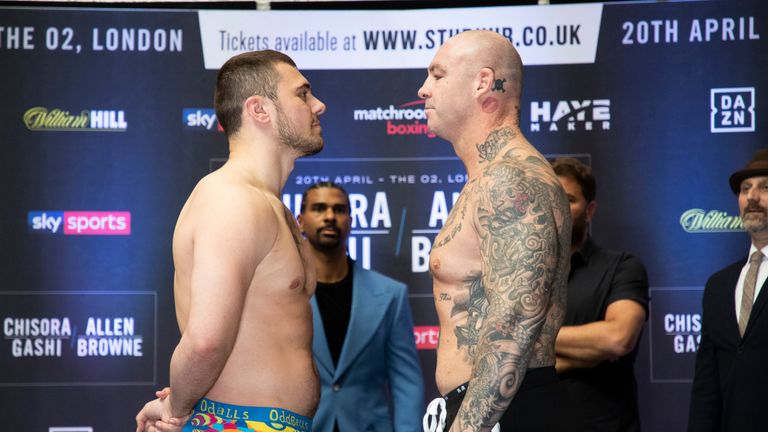 We asked Allen to reveal how he shed the pounds ahead of a career-changing night...
What was your previous weight?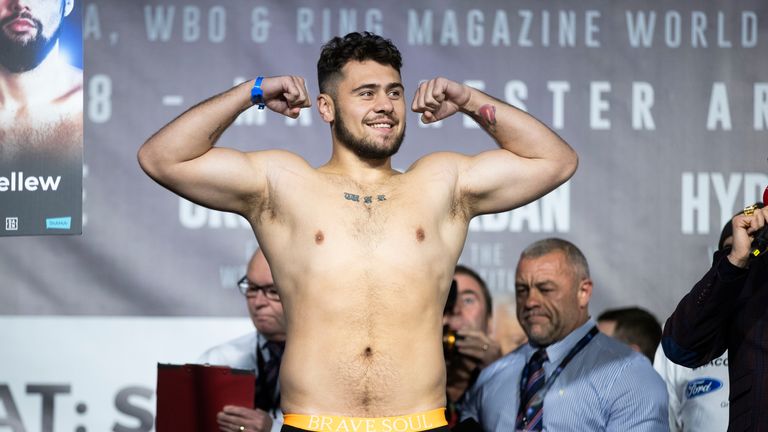 I was 20 stone on Christmas day. I was absolutely ecstatic. I was fat and happy.
Breakfast:
I have a three-egg plain omelette, with maybe a few herbs in, no sauce. Now and again, if I'm lucky, I'll have some brown toast with it. I have a cup of tea and two litres of water.
Pre-training snack: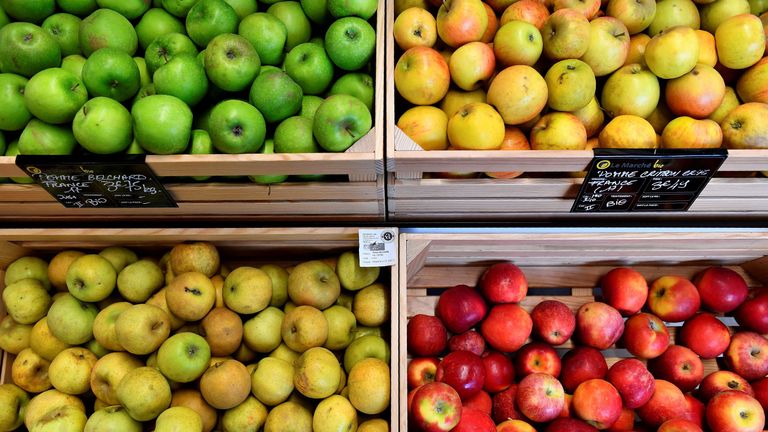 An apple and a banana. A Washington Red, the only apple I'll eat anyway.
Lunch:
Chicken breast, jacket potato, and some grated mild cheddar.
Pre-training snack:
A pear, a satsuma, and 11 cashew nuts.
Dinner: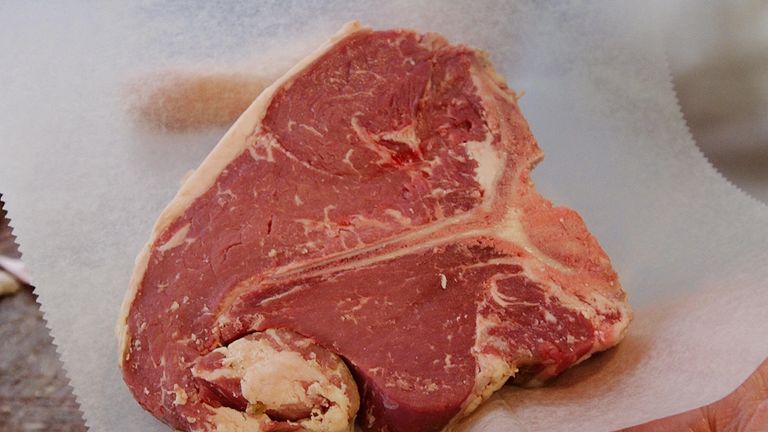 A piece of red meat with some rice, and some steamed vegetables. Probably beef or bison.
Cheat meals?
One Lion bar a week with a can of Coke Zero.
How has this diet helped you?
I've said it 22 times before, but this time I'm telling the truth. This is the best prepared I've ever been. If you want to be half the man I am, get on my diet.
Watch David Allen against Lucas Browne on the O2 bill, including Derek Chisora versus Senad Gashi, Josh Kelly and Joe Cordina on Saturday, from 7pm on Sky Sports Action.