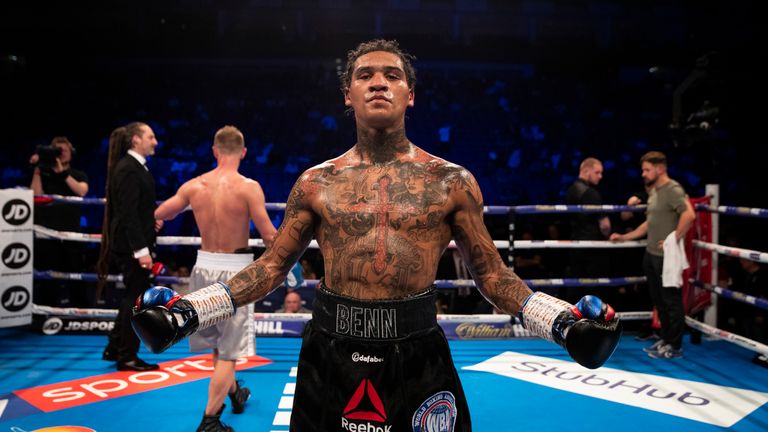 Exciting prospect Conor Benn remains unbeaten after securing a comprehensive points win over Josef Zahradnik at the O2 Arena in London.
Benn had been out for nine months with a hand injury but showed no signs of rust, knocking his Czech opponent down in the seventh before being awarded the fight by an 80-71 margin.
Welterweight Benn - whose father Nigel is a former world champion - dictated the action behind his jab in the early stages, before landing some huge punches in the fourth.
However, Zahradnik proved to be a brave opponent and landed a solid punch of his own in the fifth.
But Benn was soon on top again and, having finished the sixth in command, he floored his man in the seventh with a powerful body shot.
Zahradnik managed to return to his feet though - and then made it through the eighth and final round despite a relentless barrage from Benn.
The outcome was not in doubt, though, and Benn has now improved his record to 14-0.
The likes of British champion Chris Jenkins and Benn's fellow hot prospect Josh Kelly could be future opponents for the 22-year-old.
He said: "I fought with my heart on my sleeve, I gave it all I have got.
"It makes the fight so much easier when you throw the jab, so I just threw the jab.
"I knew I was going to hurt him to the body and I put him down, so it shows the strength is coming on.
"I have achieved more than I though I could do, and I am really happy with where I am going.
"I look better in every fight and as long as I am progressing, I don't want to take fights where I have to rush."