Canelo vs Jacobs: Daniel Jacobs says a win over Saul 'Canelo' Alvarez makes him middleweight No 1
Watch Canelo vs Jacobs from 12.30am in early hours of Sunday morning live on Sky Sports Main Event and Sky Sports Action
By Chris Walker
Last Updated: 30/04/19 4:11pm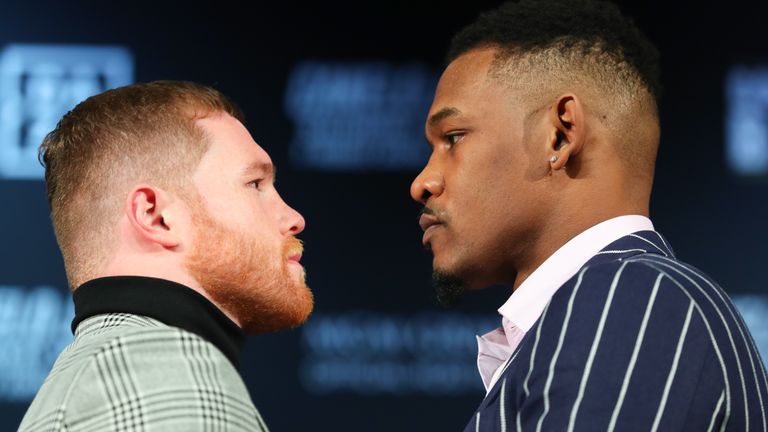 Daniel Jacobs tells Sky Sports he should have mastered a "monster" in Gennady Golovkin and vows to conquer Saul 'Canelo' Alvarez this weekend...
Despite fighting for the opportunity to become the world's best middleweight against Saul Alvarez in the early hours of Sunday morning, live on Sky Sports, Jacobs already believes that he's unofficially occupying the top spot in the talent-laden 160lbs category.
A widely-disputed loss to Gennady Golovkin in 2017 convinced Jacobs that he was the man to beat, and when the heavy-handed Kazakh darling controversially went 0-1-1 with Canelo, the softly spoken Brooklynite was further convinced that the famed division, currently a Badlands of solid contenders, is a house with the New Yorker's name etched on the lease.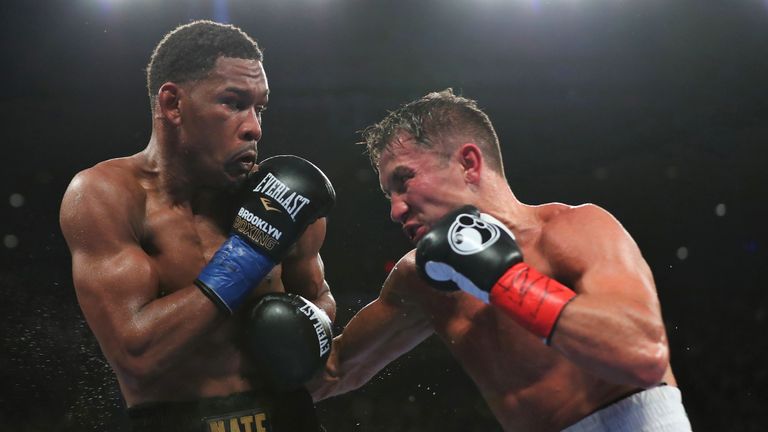 I went in there with Golovkin, the monster who no one wanted to face, and most would agree that I was the one who boxed better throughout and that my hand should've been raised.
Daniel Jacobs
"One hundred per cent I'm the best middleweight out there right now," declares Jacobs, passion in his breathless voice as he takes a brief respite from another demanding training session. "I went in there with Golovkin, the monster who no one wanted to face, and most would agree that I was the one who boxed better throughout and that my hand should've been raised. Golovkin has then gone on to defeat Canelo twice in my opinion, and although the official results say otherwise, I take a lot from my fight with Golovkin, and Golovkin's fights with Canelo to believe that I'm the best middleweight there is right now. May 4th in Vegas is when you see me make it official."
Heading into the Nevada heat, Jacobs, always homely on America's east coast, is returning to Sin City for the first time since suffering a crushing defeat to Dmitry Pirog in the summer of 2010. After extinguishing the doubts and negativity that accompanied that loss in the fight's aftermath with multiple world level wins since regrouping, Jacobs is in a confident mood as he prepares to head west, but despite holding no fears about the loitering threat of Alvarez, the 32-year-old admits slighting concerns about those scoring the fight from ringside.
"There's a part of me that believes that I'm fighting with the judges as well as Canelo and history tells you that. He got what he wanted against GGG in two fights and you can also look at some of the cards he got against [Erislandy] Lara and [Miguel] Cotto too.
"Even against Floyd one of the judges gave it a draw. That's what I'm up against. I just intend to do a dominant job and trust my own ability in the fight and if I do that and put the fight in my favour without any doubt whatsoever then I don't think there can be any issues from the judges. It shouldn't have to be that way, but that's where I'm at right now. If I'm at my best, then there's no way they can take it from me."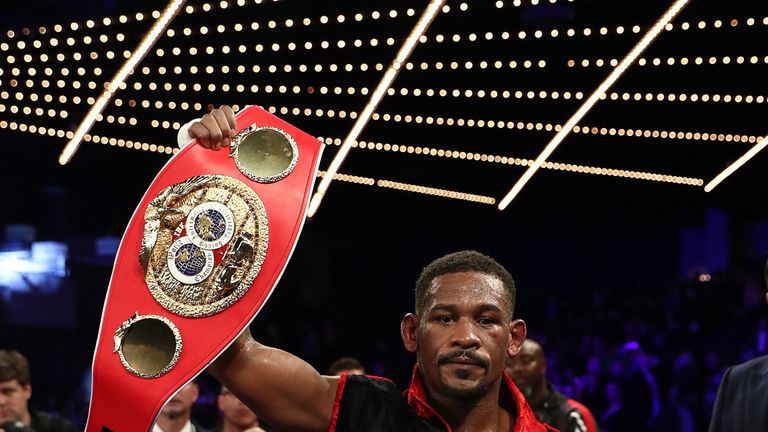 For Jacobs, boxing has been a series of journeys without providing him with the universal recognition that may have already been his if not for the narrowest of margins when aiming to diffuse the incoming attacks of Golovkin. With a world title firmly attached to his profile following a one-round blowout of Peter Quillin in December 2015, and a brief battle with cancer also on his list of foes, Jacobs cannot be at peace until he's world number one and that opportunity is right around the corner.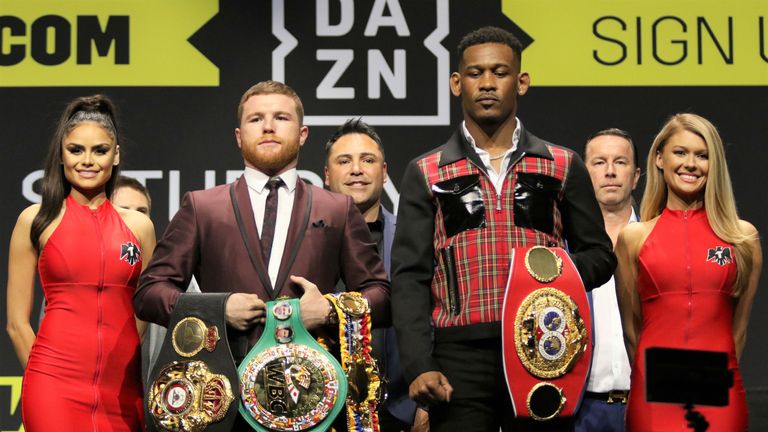 "I've come up the hard way and for a very long time I've had to prove people wrong who were perhaps unsure about my ability. My career hasn't gone to plan because of the setbacks I've faced, but I'm still here and I'm so close to grabbing everything I've ever dreamed of.
"People said GGG hit too hard and I took everything he had and there's no way that Canelo hits that hard. He's a smaller middleweight than me and I may have to adjust to his size and speed in the early going, but even though he holds most of the belts and it's largely his titles we're fighting for, I already see myself as the best middleweight out there and the whole world will agree with me after I've defeated Canelo."
Watch Saul 'Canelo' Alvarez vs Daniel Jacobs at the T-Mobile Arena in Las Vegas from 12.30am in the early hours of Sunday morning on Sky Sports Main Event and Sky Sports Action.