Only a few hundred souls saw it - none would understand the significance until years later. Even now, weeks away from Anthony Joshua's US debut, what happened in his forgotten fight in America is whispers and hearsay to everyone except the select few who saw the punches fly and the opponent fall.
There were groans in the half-empty room when the American, a reputed tough guy from the US military, hit the deck. Defeat imminent, inflicted by a gangly visitor, a kid from England who would probably amount to nothing.
Quietly and discreetly at ringside, Roger Mayweather nodded with approval.
The kid who won the fight, still just 20 and wide-eyed on his first visit to the United States, was Anthony Joshua. There was no fanfare, no major celebration. A few people, all from his travelling team, applauded and pierced the Vegas night with their geezer accents but there was none of the pomp that Joshua can expect when he next fights in America.
These were the first punches that Joshua threw in the United States. Eight-and-a-half years later he defends his world heavyweight titles against Andy Ruiz Jr at Madison Square Garden on June 1 but the first time he traded punches in an American boxing ring he was representing his amateur gym, Finchley, in a tournament at the Hard Rock Café in Vegas.
"The first round was pretty close but then Josh was too strong for the other kid," his then-coach Sean Murphy remembered. "Josh dropped him in the last round and threw another punch as the kid was going down - he got a warning for that.
"Josh won the fight clearly."
The opponent was J'Von Wallace - a military man by day, and experienced amateur boxer by night.
"Wallace was a big guy but Josh won convincingly," said Ollie Pattison, a team-mate of Joshua's who also won on the same night.
"Too strong, too quick. Josh hit him with everything - luckily it was only an amateur fight so three rounds. Any longer and the guy wouldn't have been able to take it.
"J'Von Wallace added AJ as a friend on Facebook after!"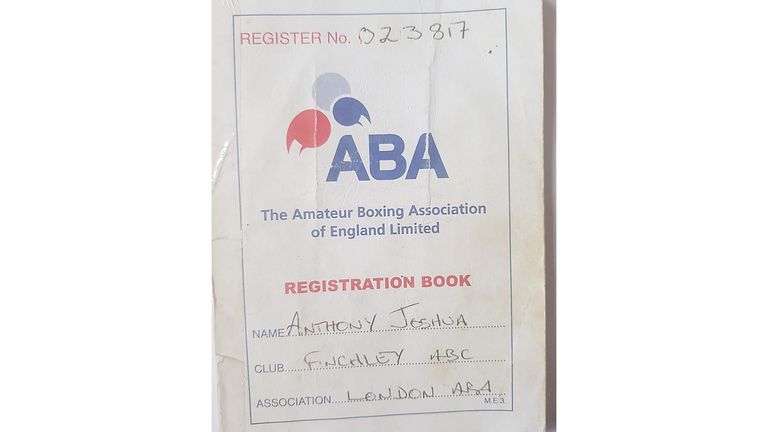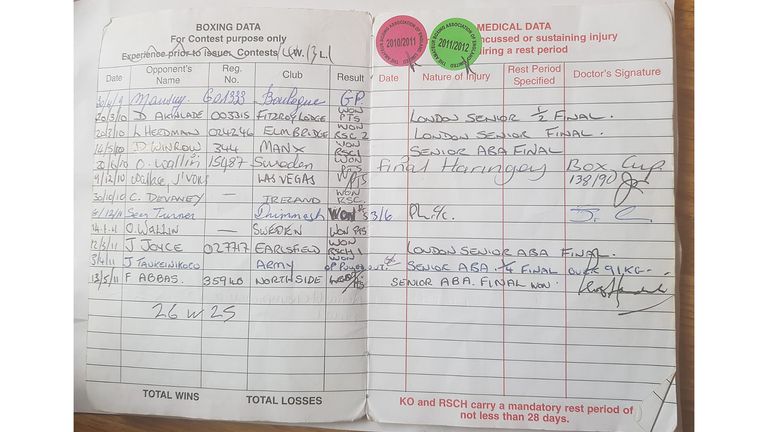 This was a life-changing few days for Joshua who, two months prior, left behind his teenage years but was still shedding the angst and bedlam that came with them.
He was maturing with a respectable day-job and was a member of the Team GB boxing programme by 2010 when Sean Murphy organised one of Finchley's regular overseas trips. Joshua was asked to go but his boss on the bricklaying site, where he worked, was uncooperative.
Choose the job, or the jolly to Vegas, Joshua was told.
"I hardly ever saw him a bad mood but, one night, he was late for training and was hacked off," Murphy recalled. "They had kept him late at work. Josh was on the GB squad so was getting [a monthly wage] in funding.
"I told him: 'If you want to take this seriously, can you manage without your job? It's holding you back'.
"He said: 'I can manage'.
"He struggled, don't get me wrong. But he gave the job up because he wanted to get further with boxing."
Somewhere in Hertfordshire there remains a bricklayer who must annoy his mates in the pub with stories of Anthony Joshua learning to cement a wall.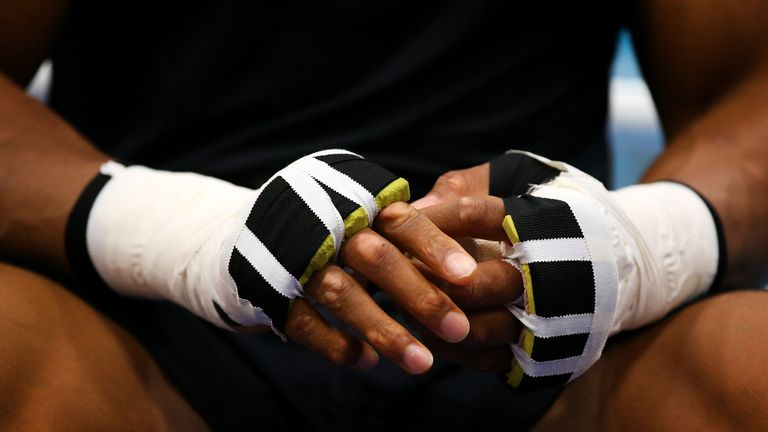 I told him: 'If you want to take this seriously, can you manage without your job? It's holding you back'
But this trip to Vegas, aside from being a fun footnote in the making of the world heavyweight champion, formed a fundamental part of the character he has become.
It represents the point where his troublesome youth ended and his focus and discipline intensified. He tasted the rewards of a life that he could achieve and realised it was close enough to reach out and grab.
"But the night before the fight I had to put Josh to bed because he was playing roulette with his cousin!"
Sean Murphy laughs at Joshua's cheeky side. "But, on the whole, Josh was a good lad. He did what he was told."
That cousin, by the way, was Ben Ileyemi - the man responsible for bringing Joshua to a boxing gym in the first place. Ileyemi also won his fight on the same night in Vegas and is since unbeaten in three as a pro. He is ever-present in Joshua's inner-circle, 22 victories and three world championships down the line.
Those heady days when a group of young lads were united in the pursuit of a goal are exactly the reason why Joshua, many years later, can deal with a short-notice change of opponent without any issues. He has been wished luck by those same lads in the WhatsApp group that they still share but they trust that he won't need it.
His upcoming challenger Ruiz Jr has fast and accurate hands, and replaced the heavier and more physical Jarrell Miller. In 2017 Carlos Takam replaced Kubrat Pulev on 12 days' notice. It doesn't matter to Joshua because of those days with his Finchley amateur club.
"He's had a lot of experience in a short amount of time which is better than the same experience over a longer period," former team-mate Pattison said. "I rate Ruiz Jr but Josh has seen all that, and dealt with everything so far."
His ex-coach Murphy would throw Joshua into the ring against different styles frequently to eradicate his preferences.
"We did a lot of work on boxing at range because he is a tall lad. But we also did a lot of inside-work - he can tuck up, throw short hooks, work the body," Murphy said.
"Other coaches would say: 'get on his chest' but Josh would mess them up on the inside. He had the best of both.
"Much like he is now, Josh was a box-fighter. He liked to take it to 'em. He liked to stamp his authority."
What those few punters saw in December 2010 on an eerily quiet night outside of the Vegas holiday season were Joshua's first punches in America. It is now folklore.
Watch Anthony Joshua against Andy Ruiz Jr and Katie Taylor's undisputed world lightweight title fight versus Delfine Persoon at Madison Square Garden in New York on June 1, live on Sky Sports Box Office.