Jordan Gill has confirmed he fractured his right hand during his WBA international featherweight title defeat to Enrique Tinoco on Friday night.
Gill was dropped three times by body shots from the Mexican challenger before trainer Dave Coldwell pulled his man out after eight rounds, and the 24-year-old confirmed in an Instagram post on Saturday morning that he fractured his hand in the loss.
"Very tough for me to take a loss at this level. If you know me, you know that wasn't me in there last night," Gill said.
"I struggled with illness all day, and was flat from the start. I had too much pride to withdraw so close before, and things went from bad to worse when I fractured my right hand early on.
"Credit to Tinoco who brought his best! We live by our decisions. I'll be back a better fighter like the champions before me that have taken losses. Thanks for the support and messages! I'll be begging Eddie Hearn for an immediate rematch when healed."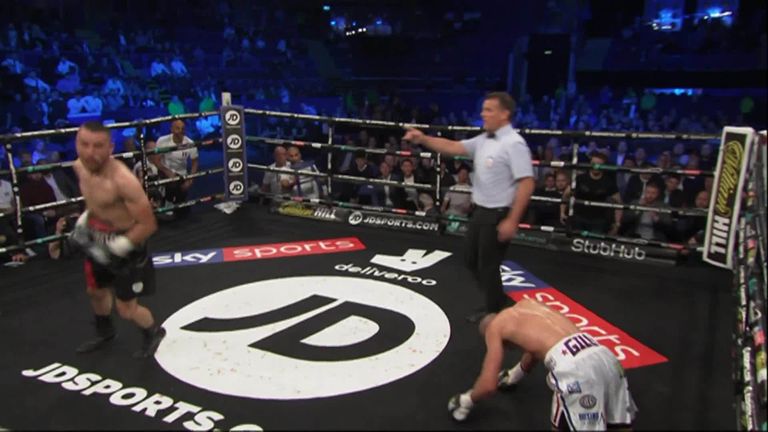 The defeat was Gill's first of his professional career and after the fight he revealed he had suffered food poisoning all day and regretted his decision not to withdraw before.
"I'm not going to make excuses but I'm going to," he told Sky Sports. "I've been on the toilet all afternoon. I think I've got food poisoning, I was not going to pull out on the day, I didn't want to quit in the fight.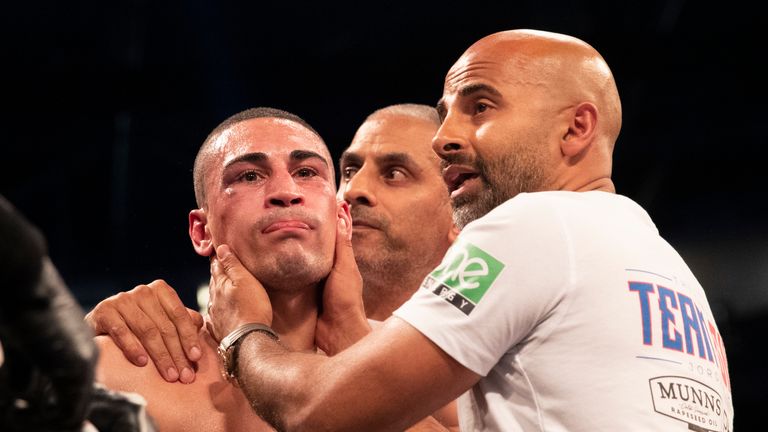 "He's a good fighter but that was not me in there. I was terrible, I couldn't do anything in there. Every time he touched me, it felt like I was going to explode.
"I will have to come back another day, but tonight is his, congratulations to him."