Kieran Farrell recovering in hospital after his gruelling brawl with Anthony Crolla
Kieran Farrell is recovering in hospital after his gruelling points defeat by Anthony Crolla on Friday night.
Last Updated: 08/12/12 4:30pm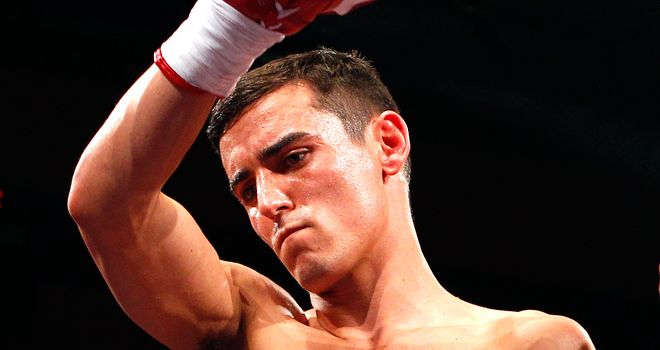 Farrell collapsed after the 10-round lightweight clash and reports suggested he needed treatment for a minor bleed and some swelling on the brain.
The 22-year-old is thought to be making a good recovery and Crolla expressed concern for the health of his opponent following the bout at Bowlers Arena in Trafford Park.
"The main thing is that he's okay, and of course he can come back strong from this," he told Boxingscene.com.
"I know how dedicated he is, he lives the sport and will be a champion - he'll be back.
"This is a sport, it is not nice to see that type of thing happen, but the main thing tonight is that there's no celebration or anything - we just want to know that he's fine."
Farrell, who suffered his first professional defeat, had unsettled Crolla with his high work-rate, but the Mancunian gradually began to take command as he worked behind an accurate jab.
The intensity of the battle took its toll on Farrell, who was taken from the ring on a stretcher, and there was a 15-minute delay before Crolla claimed the English title with a decision win.