Boxing: Mark Prince set for European cruiserweight title fight at York Hall
Mark Prince says he wants to inspire young people to believe and achieve as he prepares for European title fight
By Dev Trehan
Last Updated: 23/01/14 4:49pm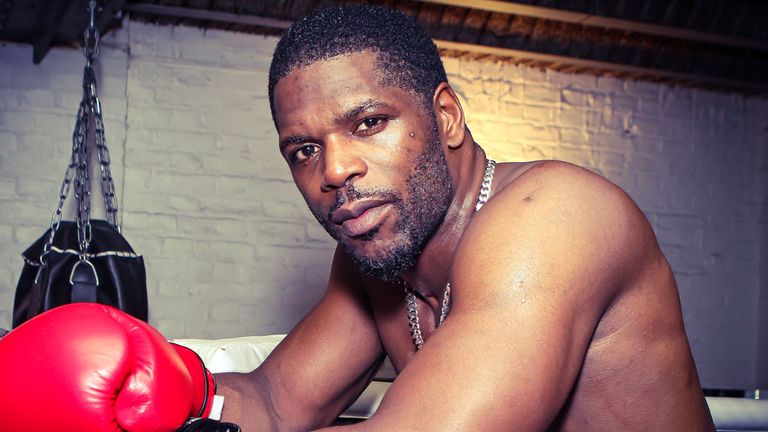 The former IBF and WBO Inter-Continental light-heavyweight champion impressed in his first outing after a 14-year sabbatical, stopping Czech fighter Jindrich Velecky after four rounds at York Hall last October.
But this is no ordinary comeback for Prince whose life was turned upside-down when his 15-year-old son Kiyan - a talented footballer at the QPR academy - was fatally stabbed outside the gates of his school in 2006.
He has since set up the Kiyan Prince Foundation which aims to tackle knife crime. The 44-year-old revealed raising awareness for the community charity founded in his son's memory is the driving force behind his boxing return.
"I'm still pinching myself about my comeback but I got back in the ring to raise the profile of the Kiyan Prince Foundation," Prince told skysports.com.
"It's my duty to help young people become achievers and do great things - I want to inspire dreamers and believers.
"I refuse to let Kiyan's death be for nothing. I am determined to ensure something great comes out of this.
"Things sometimes happen in life and people let it crush them and ruin them, but you can choose to let traumatic events like this that have happened in your life make you.
"You can turn things around and let it build you and make you the great person god has planned you to be.
"This is what he had planned for us but I did not want to be ruined. I did not want to be a victim.
"I wanted to honour my son because when he was alive he said he loved me and he said he was proud of me.
"Now that he is no longer here I want to honour him by doing something even greater that he could be proud of."
Powerful
Prince, who has lost just once in his 21-fight professional career, insists he is still capable of mixing it as an elite level fighter.
"Physically, I feel really powerful," he said. "I feel sturdy and strong but I've also got aches and pains from all the training.
"At 44 you do start to feel it - my sciatica kick in sometimes. But I don't know when to stop, I never have and I just keep on going because I've got a higher goal.
"It's the return of the Prince. I made my comeback last year and made my intentions clear with a stoppage in the fourth round and I just want to keep on moving forward.
"Who can doubt me? People thought I couldn't even come back to the ring and look like a contender but I'm back and I know I'm going to take care of business."