George Groves says he will only fight Carl Froch if neutral officials are used
George Groves will refuse to fight Carl Froch unless the British Boxing Board of Control sanction neutral officials
Last Updated: 08/05/14 3:38pm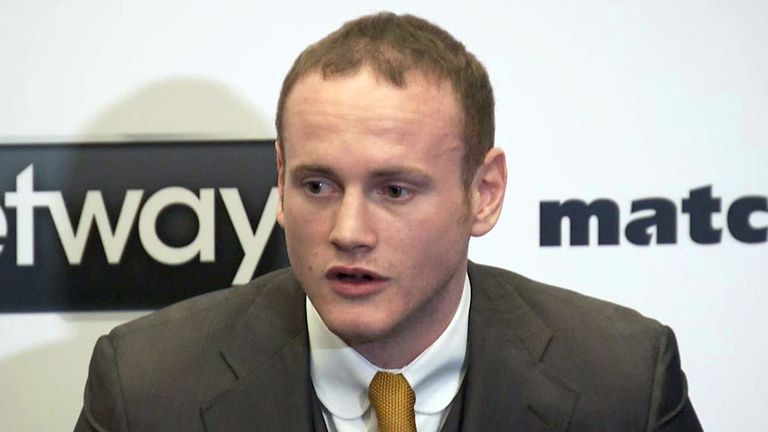 Groves has claimed the May 31 rematch, mandated by the IBF, will not go ahead unless the BBBofC allow a non-British crew of match officials.
The 25-year-old labelled the ninth-round stoppage by referee Howard Foster that handed Froch a controversial victory in November a "stonewall robbery".
Promoter Eddie Hearn backed Groves' call for neutral officials, claiming the keenly-anticipated rematch will be the "biggest fight in British boxing history".
"It was a stonewall robbery first time, everyone knows it, and that's why I've requested neutral officials," said Groves.
"It's conditional on the fight going ahead.
Hearn agreement
Promoter Hearn backed Groves' call for neutral referees, but refused to apportion any blame to Foster for Froch's November victory.
"I feel the officials for this fight should be neutral," said Hearn. It's too big to have any blame or controversy.
"Howard Foster is a top-class official. George has made it clear to us he doesn't want British board officials on the fight on the night."
Nottingham-based Froch conceded he took Groves too lightly in their first meeting, but was not prepared to delve into the detail surrounding his victory.
"Everyone's entitled to their opinion on that fight," said Froch. "But what I think about the stoppage is totally irrelevant.
"All I know is that it was controversial, and that's why we're here. There's going to be no question-marks this time around."