World heavyweight champion Wladimir Klitschko has compared Tyson Fury to David Haye and says the challenger 'has a big mouth.'
The WBA, WBO, and IBF king faces Fury on October 24 in Dusseldorf, Germany and having comfortably outpointed Britain's Haye in 2011 seems unfazed by the prospect of facing the undefeated Mancunian, who at 6'9" has a three-inch height advantage.
In an interview reported on ESPN, 39-year-old Klitschko said of his mandatory defence: "This fight with Fury is pretty much the same situation as it was with David Haye. Fury does have a big mouth and is more famous for that than his fighting.
"I have experience fighting a British guy with a big mouth. Remember David Haye?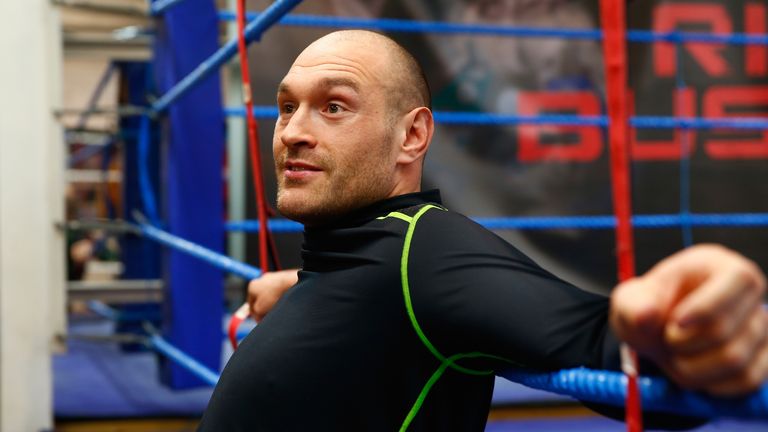 Fury does have a big mouth and is more famous for that than his fighting.
"I did fight a tall guy, Mariusz Wach. I have experience with that as well. And I have fought undefeated fighters, but not a guy that size, who changes style between right-handed and southpaw like Fury does. He switches sides very comfortably.
"I believe the hype for this fight will be similar or even more than the David Haye fight, but David Haye was a cruiserweight. This guy is a massive guy, tall, a true heavyweight, big mouth and undefeated.
"It is a real threat, so to say, for the champion, which is me in this case. Many people look forward to see how the champ is going to handle it.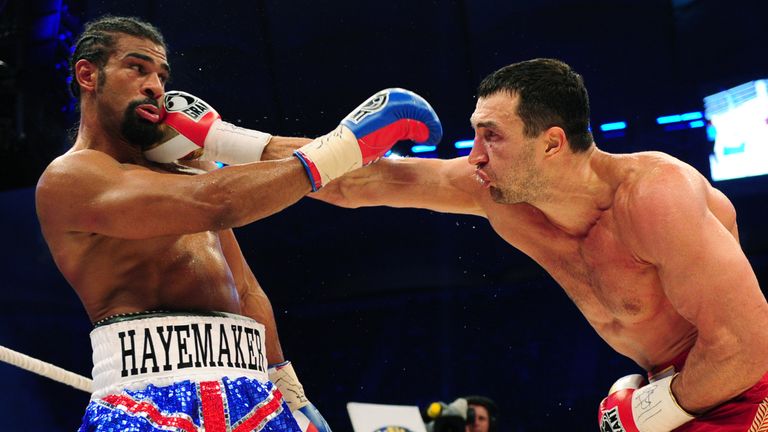 "Fury's young. He's a little bit off in his head, but he is going to come to fight. David Haye pushed me with all his talk and I had fun with it. It was very tense, but it was fun.
"I think with Tyson Fury, who knows what he will do. I look forward to it. It will be fun. The press conferences will not be boring. But I've heard it before and seen it before."
Klitschko (63-3-0-KO53) was last in action in April in defeating Bryant Jennings via unanimous decision - making it almost exactly 11 years since his last defeat.