Gennady Golovkin will meet David Lemieux in a three-belt middleweight title unification bout at Madison Square Garden in New York on October 17.
There had been suggestions that Golovkin could drop down to light-middleweight to take on Floyd Mayweather or move up a division to tackle super-middleweight star Andre Ward, but he has opted for the 160-pound showdown with Lemieux.
Kazakh fighter Golovkin, who is unbeaten in 33 fights with 30 knockouts, holds the WBA belt and the WBC interim belt, while Canadian Lemieux is the IBF middleweight champion.
Golovkin, who lives in Los Angeles, will be looking to extend his dominant run, which has seen him notch 20 straight stoppage victories and 14 title successful defences over the past seven years, against Lemieux, who has won 34 of his 36 fights with 31 knockouts.
Lemieux, a Montreal native, is also on a roll with nine straight victories and he won his title in June by knocking down Hassan N'Dam four times on the way to a comfortable points victory.
He has stopped seven of his last nine opponents with his big-punching style, but he also was stopped by Marco Antonio Rubio in 2011.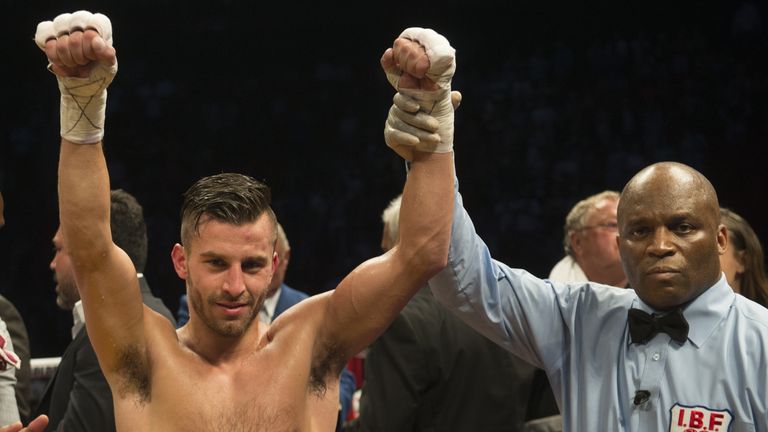 Golovkin stopped Rubio in the second round last autumn to earn the WBC interim belt and a shot at regular WBC champion Miguel Cotto, who instead plans to fight Saul 'Canelo' Alvarez in November.
The winner of the Cotto-Alvarez fight is obligated to fight Golovkin or Lemieux next, or forfeit the WBC belt.
Looking ahead to the Lemieux showdown, Golovkin's promoter Tom Loeffler said: "Finally we were able to get somebody to agree to fight Gennady, somebody that had something to risk.
"Whenever there was a champion or somebody that had something to risk to fight Gennady, they would never get in the ring with him.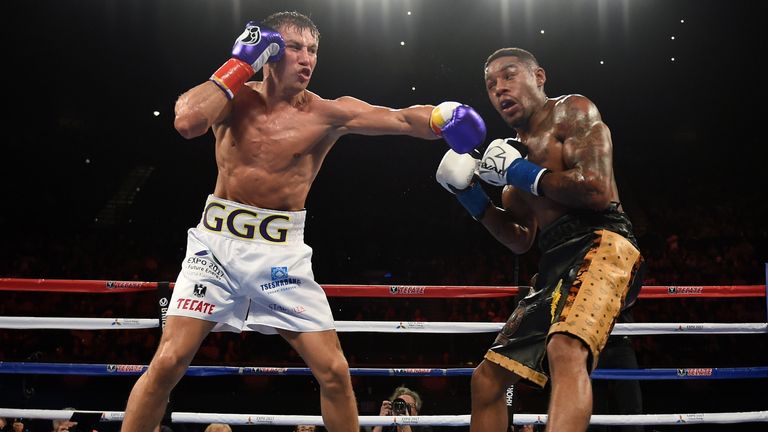 "The fans appreciate when a fighter has a lot of risk but steps up to the plate. That's what makes a compelling fight.
"It's a true middleweight championship, and that's what Gennady has always wanted.
"He has always wanted to show he's the best fighter in the world at 160 pounds. And then once he unifies the division, he can go somewhere else.
"But all this talk about moving up or down, it's always been his priority to unify the middleweight division."