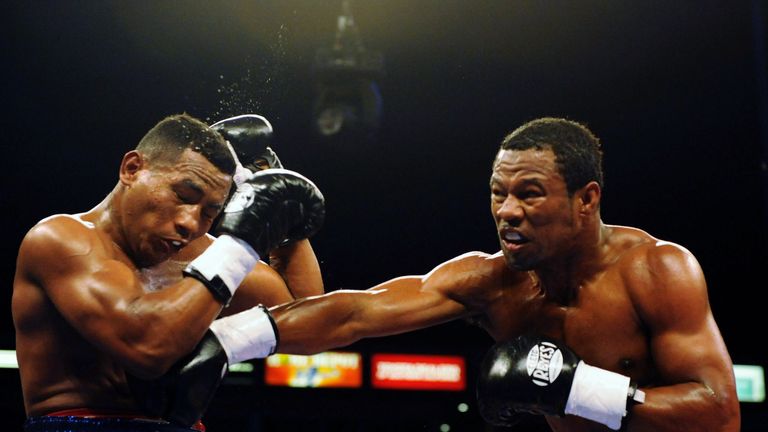 The girlfriend of Shane Mosley exacted some revenge on Ricardo Mayorga for his apparent slap by pouring water over the Nicaraguan at an eventful weigh-in for Saturday's rematch.
The 41-year-old Mayorga (31-8-1-KO25) weighed in a massive 7.4lbs over the agreed 158lbs but with the 43-year-old Mosley (47-9-1-KO39) also failing to make the original weight, a new limit of 166lbs was set.
Eventually, Mayorga tipped the scales at 165.4lbs with Mosley significantly lighter at 159.8lbs.
There was more drama to come, however, as Mosley's girlfriend emptied a bottle of water over Mayorga's head during the face-off. The former world welterweight champion chose not to react and kept his stare fixed on Mosley.
The controversial bout is a repeat of their dramatic 2008 encounter, which Mosley won courtesy of a final-round stoppage - and the animosity between the pair was cranked up at Thursday's press conference.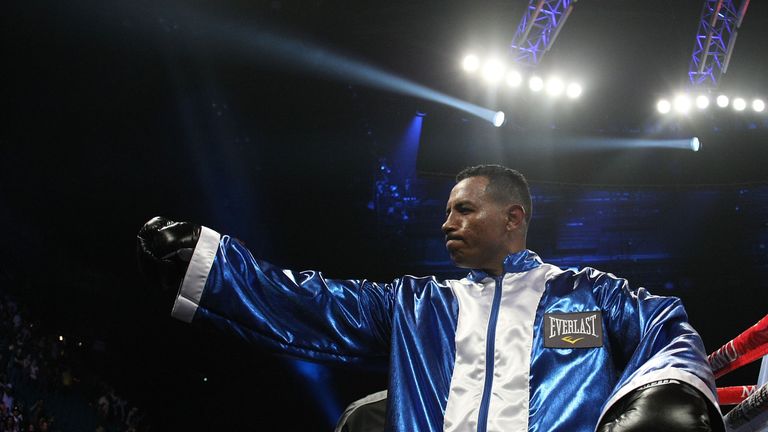 Mayorga appeared to slap the backside of Mosley's girlfriend as she leaned forward near the fighters, prompting three-weight world champion Mosley to lunge in to put hands around his throat and spark a brief melee.
The WBC subsequently dubbed the incident as "embarrassing fight simulation" but Mosley's camp were quick to hit back against claims it was staged, calling the governing body's statement "appalling."