Craig 'Spider' Richards is a towering young super-middleweight dreaming big
By Ike Robinson
Last Updated: 07/10/15 11:50am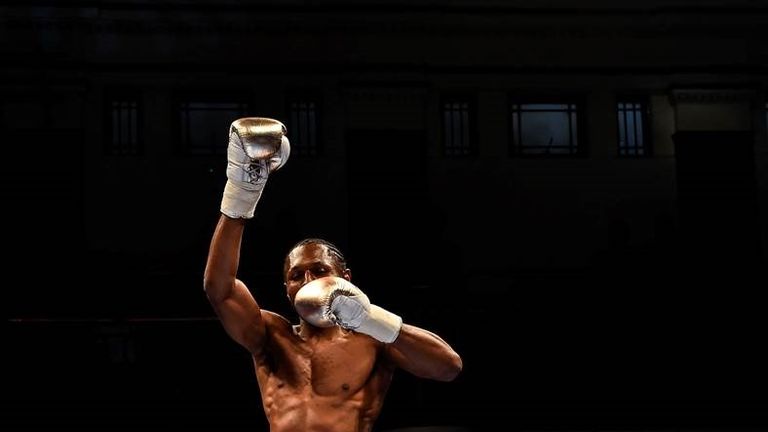 October 10 is a big night for several of Britain's most promising boxers and one York Hall will be looking forward to seeing is super-middleweight Craig Richards.
The south Londoner known as 'Spider' (1-0-KO1) needed just 49 seconds to dispatch James Child on an impressive debut in May and word around the campfire is that he's well capable of ensuring Britain's success in the division continues long in to the future.
At 25, Richards is older than most of the boxers at Peter Sims' gym but he certainly wasted no time as an amateur - travelling to the USA to spar with the likes of Gabriel Rosado, who has taken middleweight superstars Gennady Golovkin and David Lemieux seven and 10 rounds respectively.
Seen as somewhat of an enigma, mention of his 6ft 3in prospect brings a wry smile to Sims' face. Having seen him spar the likes of John Ryder since returning to English shores, the trainer hints that Richards' awkward style and natural punch power could see him cause a stir this month.
Sims said: "I don't know what to say about him, really. He's a mysterious guy. I was talking to Ohara Davies, who said he had a friend of his who wanted to turn professional. I'd never heard of him so I went to watch him in the ABAs at York Hall.
"I met his family and him there. He's a really nice kid and he's so tall for a super-middleweight. I was at my brother's gym the other day and Tony was saying how much talent Richards has. He's got lovely movement, is relaxed and has touches of Tommy Hearns and Floyd Mayweather Jr about him.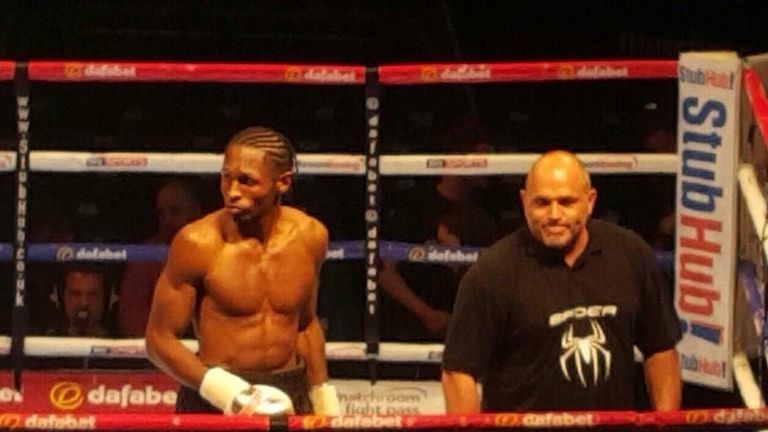 Child rushed straight out and Spider caught him. He's just a natural talent and can box any way. He's also learning to plant his feet.
Peter Sims
"I called him 'Spider' partly because of his long reach and partly because he has those dreadlocks that look like a big tarantula! I wrote 'Spider Richards' as his professional boxing name on his contact and his mother called me up and said, 'Does he have to be called Spider?!' I said, 'Yes: he's got venom in him!'
"He boxed Child, who is a tough journeyman. I said Child would come and have a go. Sure enough, Child rushed straight out and Spider caught him. He's just a natural talent and can box any way. He's also learning to plant his feet.
"His time-keeping is terrible sometimes but he's actually a very serious trainer. When he first came down here I recommended the chicken chilli wrap from the diner but he told me he never ever ate fried food. He's properly disciplined - no chocolate, no fizzy drinks or anything. And that was only during his trial period."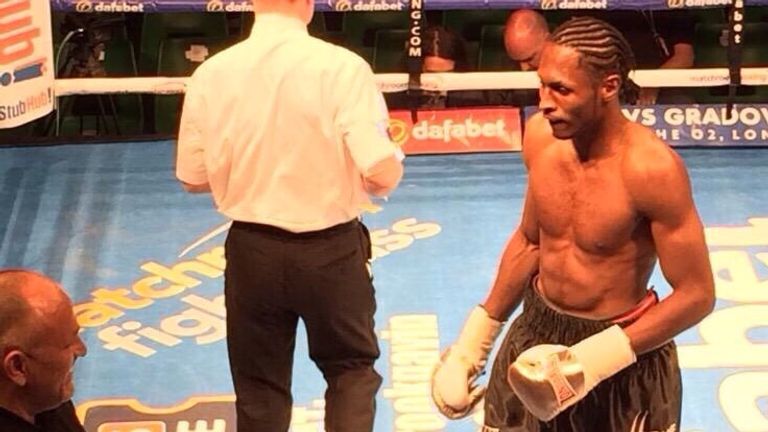 Richards, whose admiration for the artistic approach of fighters like Mayweather is perhaps a surprise given his reputation for hitting hard, is relishing the professional game.
He said: "I did sparring in America with people like Gabriel Rosado and as I was around a lot of other top professionals, I improved fast. I had a good experience as an amateur in terms of sparring.
"I've always had power but with the amateurs, it's in-and-out. Everyone used to say I'd be a good pro because you could see the potential when I sparred for longer rounds. I always knew my full potential would come out far more clearly in the professional ranks.
"It's great being here with Peter. When I was an amateur I used to want to train more so my coach would give me the keys and I'd train alone. I trained hard but had nobody watching over me. Now I'm here with Peter and other hungry fighters, people are pushing me and motivating me even more."