In the wake of Manny Pacquiao's shock defeat by Australian Jeff Horn, we remember four other boxers that age finally caught up with.
The Filipino great, an unprecedented eight division world champion, looked a shadow of his former self as he lost out to a unanimous decision against Horn in Brisbane on Sunday morning and Pacquiao's long-time trainer Freddie Roach has already called for his 38-year-old charge to call it a day.
But it isn't always that simple. Boxers have an innate fighting mentality, after all this is their life and the only life they've probably ever known.
In Pacquiao's case, boxing took him from the musky potholed streets of General Santos City to the bright flashy lights of Las Vegas. Currently a senator of the Phillipines, 'Pacman' has now had 68 fights since making his debut over 20 years ago - boxing has changed his life.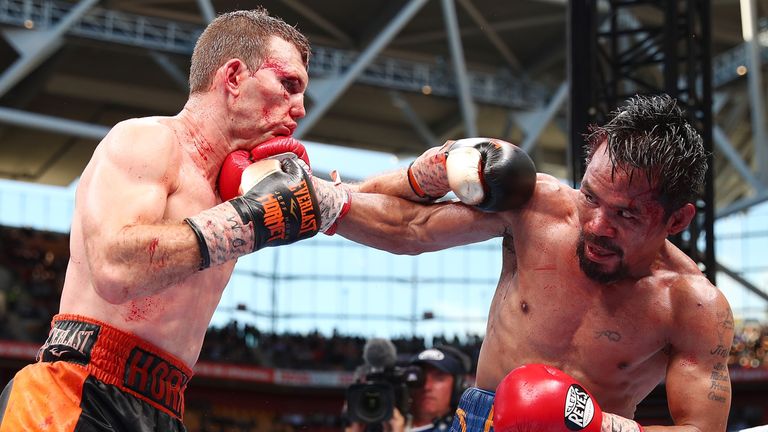 Hanging up the gloves is often deemed the hardest part of a career within the sweet science, but sometimes the decision is taken out of your hands when fighting father time becomes an inevitable losing battle…
Bernard Hopkins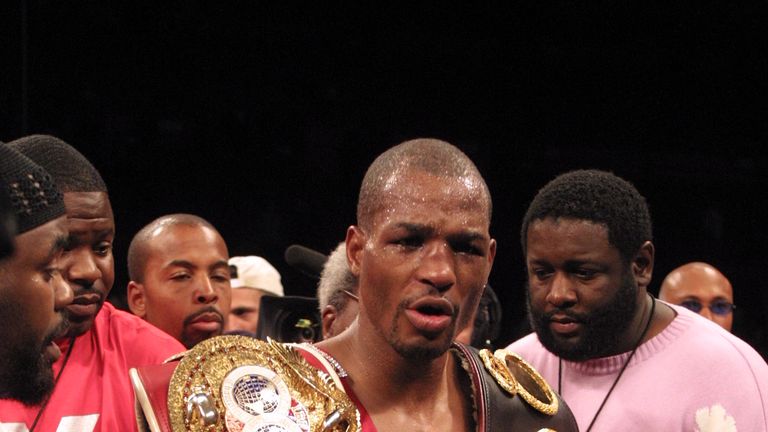 No-one has ever defied father time in boxing quite like 'The Executioner' Bernard Hopkins whose incredible feat of longevity is something that can only be marvelled at.
1988 was the year he made his debut and 28 years later, Hopkins finally called it a day. In between that extensive stretch he would hold multiple world titles at light heavyweight, having previously reigned as the undisputed king of the middleweight ranks, regularly corroborating claims that he is one of the greatest boxers of the modern era.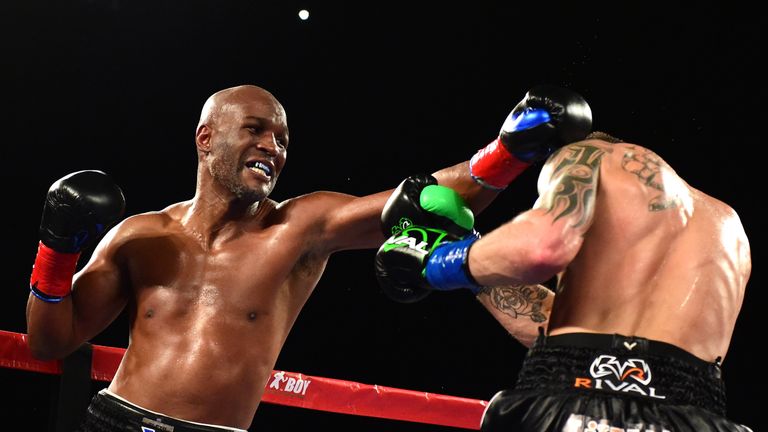 Hopkins would extraordinarily partake in 33 world title fights, only Mexican Julio Cesar Chavez can better that statistic, as his masterful defensive and strategic tactics kept him at the very top right up until it was time to call it a day.
Having valiantly lost out to Russian powerhouse Sergey Kovalev, Hopkins announced that his final bow in the ring would be against little known New Yorker Joe Smith Jr. It wasn't the fairy-tale ending he had envisaged as Smith Jr inflicted the first knockout defeat on Hopkins in the Philadelphian's illustrious career.
Mike Tyson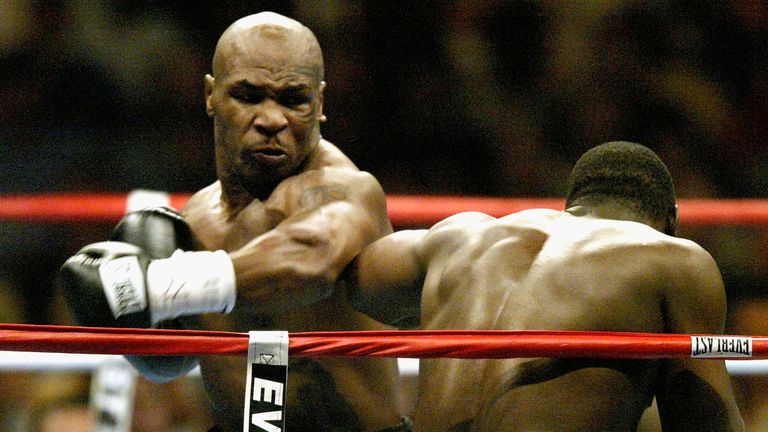 His troubles outside the ring were well documented, but inside the squared circle he was intimidation and ferociousness personified, one of the most devastating punchers the sport has ever seen.
The self-proclaimed 'Baddest Man on the Planet' recorded 12 first-round stoppages in his first 16 professional fights and the emphasis with which he became the youngest world heavyweight champion at the age of 20 in 1986 was prodigious.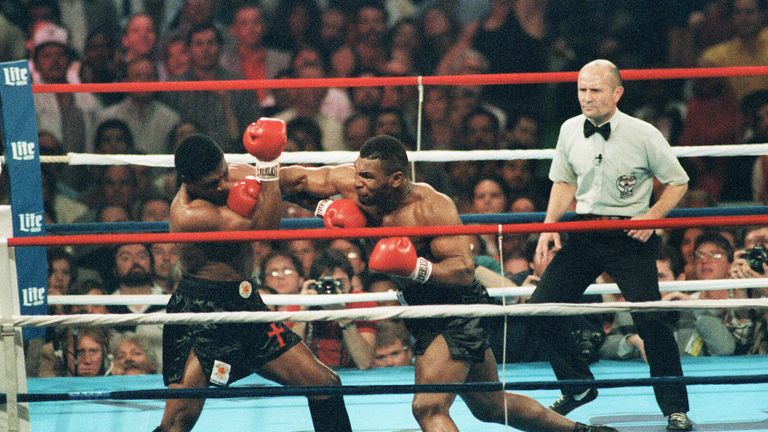 His career, much like his personal life, had its share of controversial and shocking moments, the surprise defeat to James 'Buster' Douglas and a disqualification loss to Evander Holyfield will no doubt stand long in the memory.
'Iron Mike' would reign as an undisputed king of his division, but eventually time would catch up on him, starting with a stoppage defeat to Lennox Lewis in 2002. Two years later, at 38, he would attempt to make a successful comeback against Brit Danny Williams but again was stopped after exhibiting a sluggish and cumbersome performance - It was clear the end had come.
Muhammad Ali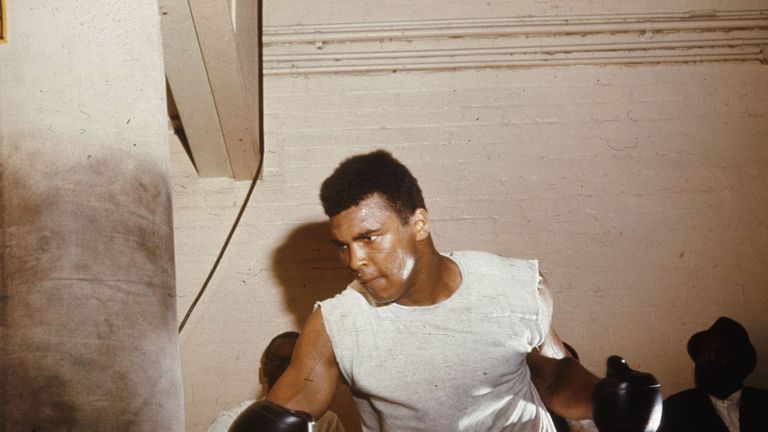 The day that time would finally beat the boxing career of the greatest sportsman of the 20th century would be November 12, 1981, when Muhammad Ali, almost 40, suffered a punishing defeat by Trevor Berbick in the Bahamas.
Berbick marked two eras in the heavyweight division as a boxer; the incumbent champion from whom 20-year-old Mike Tyson snatched the world heavyweight title, and the man who ended the career of Ali in a difficult viewing.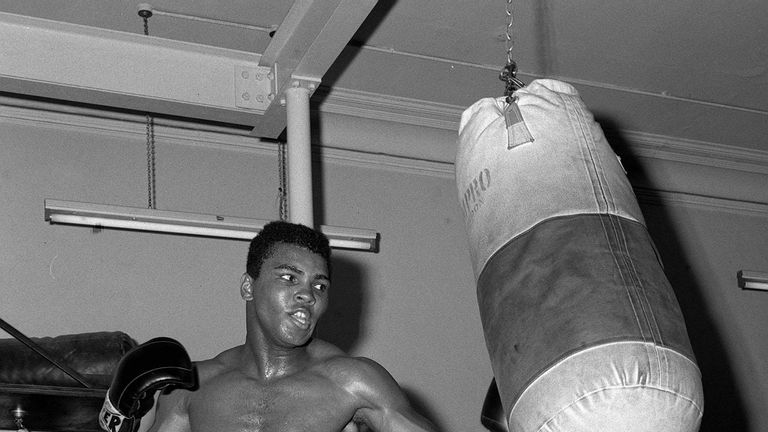 Father Time has finally caught up with me and I'm gonna retire. And I don't think I'm gonna wake up next week and change my mind. I came out all right for an old man. We all lose sometimes. We all grow old.
Ali was a great, his significant achievements inside and out of the ring would fill a book of any size, but the defeat to Berbick would be a punishing one and it would mark the start of his struggle with the degenerative physical condition that plagued him throughout his later years.
Ali was clearly in great decline going into the contest, evident in his previous defeat to Larry Holmes, but he vowed to fight on - a mark of the great champion he was.
Oscar De La Hoya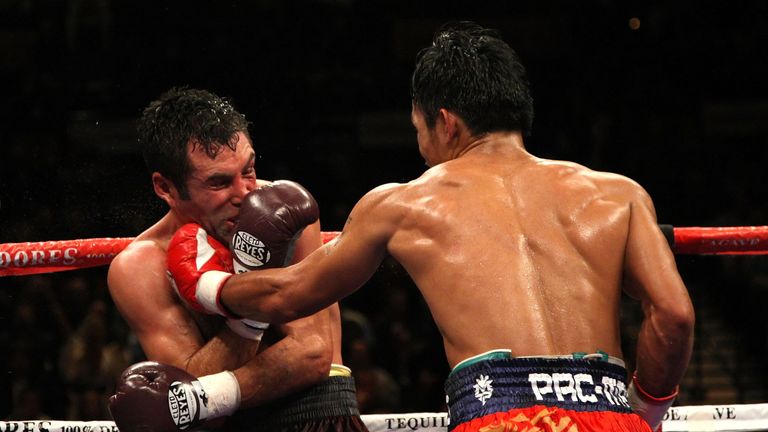 Perhaps it makes sense to finish where we started and rewind to the earlier part of Manny Pacquiao's career where his masterful superiority and dazzling speed would bring about the end of another all-time-great in Oscar De La Hoya - a 10-time world champion and one of the biggest draws in the history of the sport.
Nothing exposes age like age itself and in December, 2008, Pacquiao destroyed the 'Golden Boy' in every way possible at the MGM Grand, Las Vegas, before the American's trainer eventually threw in the towel before the ninth round could commence.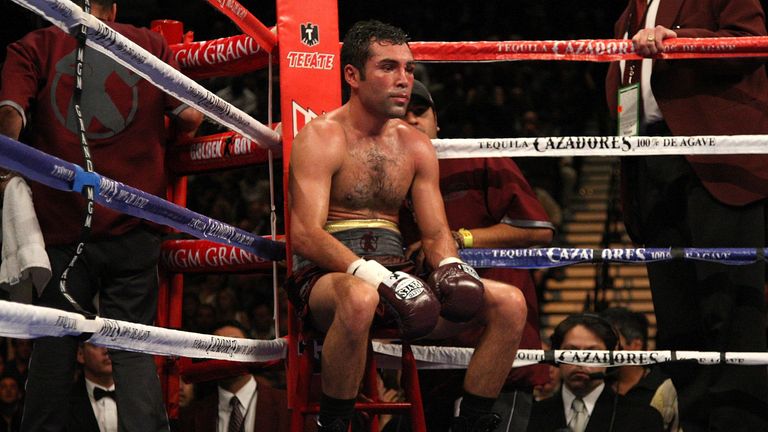 It was a sad viewing, the sudden decline of a once magnificent champion on show for everyone to see; slow, sluggish and unable to match the pace and workrate of his younger foe.
Pacquiao's trainer Freddie Roach predicted this dismal ending and following the fight, De La Hoya slowly walked over to his previous coach and said: "You were right, Freddie, I don't have it anymore."