Glenn McCrory
Boxing Expert & Columnist
Glenn McCrory gives Tyson Fury a big chance against world champion Wladimir Klitschko
Last Updated: 07/07/15 7:44pm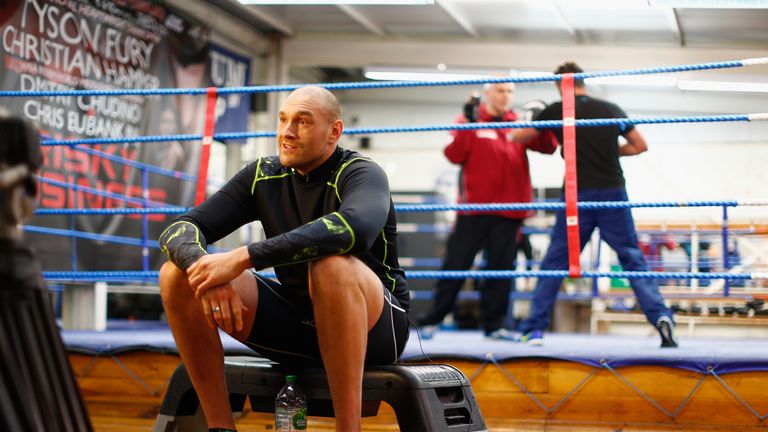 If Tyson Fury can knuckle down and sharpen his focus, he has a real chance of toppling WBA, WBO, IBF and IBO world champion Wladimir Klitschko, says Glenn McCrory.
I think the fact that they are staging the fight in Germany shows how seriously Klitschko is taking Fury, and rightly so. The champion wants hometown advantage. Had they thought it was going to be a walk in the park, maybe they'd have let it go to purse bids.
It would have been a bigger fight in England than Germany. Everyone knows it would have sold out Wembley. In this country, obviously Klitschko is well known and so is Fury, whereas I'm not sure how well known Fury is in Germany.
With Klitschko closing in on 40 years of age and the 26-year-old Fury arguably about to enter his peak, the challenger may well have timed this perfectly.
There are people that overlook Fury and don't give him a great deal of credit but I think that's silly. He's an undefeated fighter, he's massive and he's done well to date.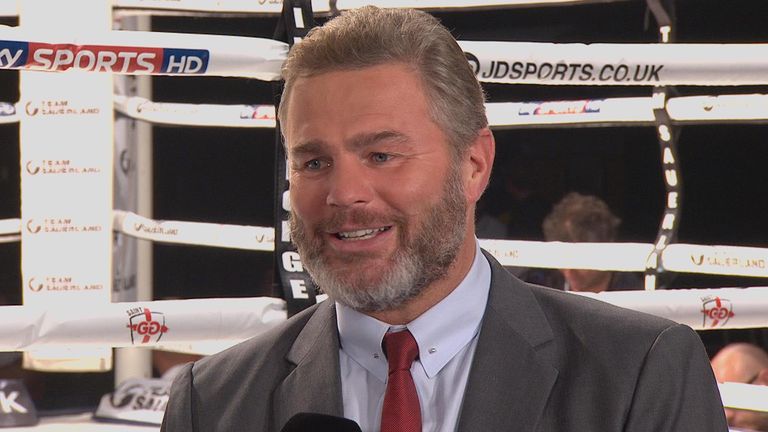 The one thing I'd love to see is Tyson Fury serious. I'd love to see him grit his teeth, get his hands up, not play about and just show us what he can really do.
Glenn McCrory
The one thing I'd love to see is a serious Tyson Fury. I'd love to see him grit his teeth, get his hands up, not play about and just show us what he can really do. So far, everything he's done has been a bit like a joke, a bit of a sparring session.
He's still a young man. How good can he be? I think it's a very serious fight and I think he's definitely got a chance of winning. A serious Fury might well be able to pull this off.
On paper, Alexander Povetkin had better credentials than Fury. So did David Haye, but Klitschko has aged since those fights and is surely now in the latter stages his career.
Fury is bigger than Klitschko and that's rare. So often, the Klitschkos have been bigger than their opponents and have been allowed to dictate title fights.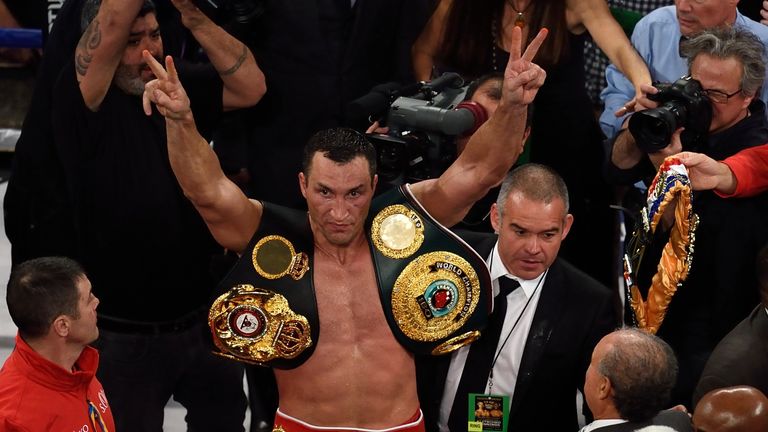 I'm so excited about this fight because Fury can jab, punch and really change it up. I'm really glad he's getting his opportunity.
Klitschko has a fight on his hands. I think he's going to get a focused Tyson Fury showing up to go for the heavyweight championship of the world.
Looking at the fight tactically is intriguing. Fury is the bigger man so will he go out there and try to put it on Klitschko? We know that Klitschko is quite conservative but will being negative suit him in this fight? That may hand confidence to Fury. If Klitschko is positive, will that lead to him making mistakes? It's not the way he usually fights.
My reservations about Fury have always been based on the mistakes he makes. He leaves himself open and drops his hands. It's all a bit casual, joking around and all the rest of it.
I've never seen Fury fully keyed up and doing everything right but in this fight, he'll have to do just that. If he makes any mistakes he's going to get knocked spark out. He's made mistakes against lesser fighters and found himself on the floor.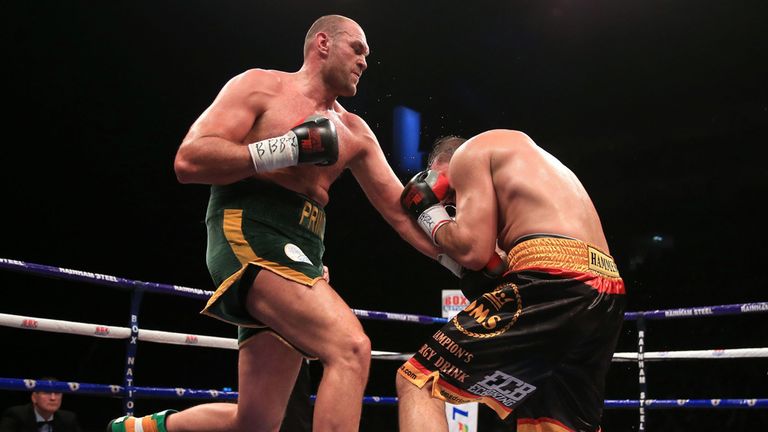 Conversely, we know Klitschko can be hurt. He's lost three fights all by knockout. Fury definitely has the power to knock him out. Klitschko may have tightened up defensively and become a more educated boxer, but I believe this is a fight that Fury can win.
A lot of fighters - including Haye - seemed to succumb to the Klitschkos before they entered the ring to face them. Fury is a different animal. He'll go in there with belief and belief is dangerous. He won't be scared or intimidated by Klitschko.
You're not going to see Klitschko get on the end of his jab and start boxing. That's not Fury's way so I don't think he'll allow it. It's going to be an exciting fight.
I don't think it's going to go beyond six rounds either way. I think it will be one of the best heavyweight world title fights we've seen for a long, long time.
I have a good feeling for Tyson Fury ahead of this fight. I think if he knuckles down, does things right, works hard and keeps his hands up, there could be a new heavyweight champion of the world.