Tony Bellew's knockout defeat to Oleksandr Usyk was horrible to watch, says trainer David Coldwell
Last Updated: 19/11/18 1:56pm
Tony Bellew's knockout loss to Oleksandr Usyk was "horrible" to watch, but he "performed fantastically" against the undisputed champion, says his trainer David Coldwell.
The Merseysider made a confident start, opening a lead on two of the scorecards against cruiserweight king Usyk, only to suffer a dramatic stoppage loss in the eighth round at The Manchester Arena.
Sky Sports expert Coldwell was proud of Bellew's performance, admitting that a punch near the end of the sixth round suddenly turned the fight in Usyk's favour.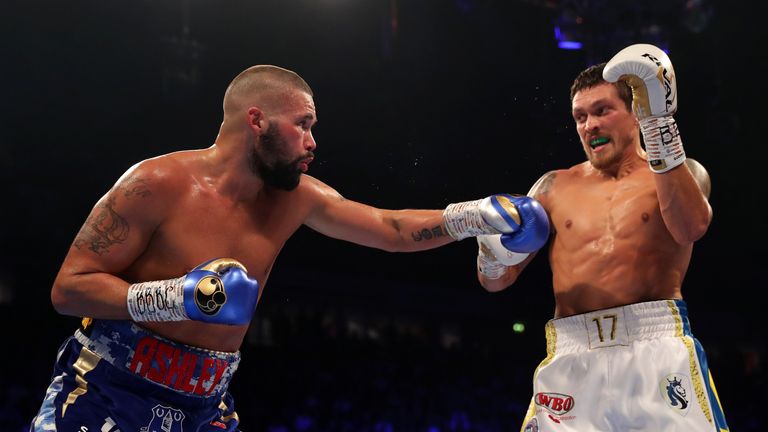 "The fight itself, he performed fantastically, he was boxing really, really well," Coldwell told Sky Sports.
"For me, that was the shot there, right at the end of that round. It took a lot out of him in the legs there, and he never really recovered from that really. He was heavy legged."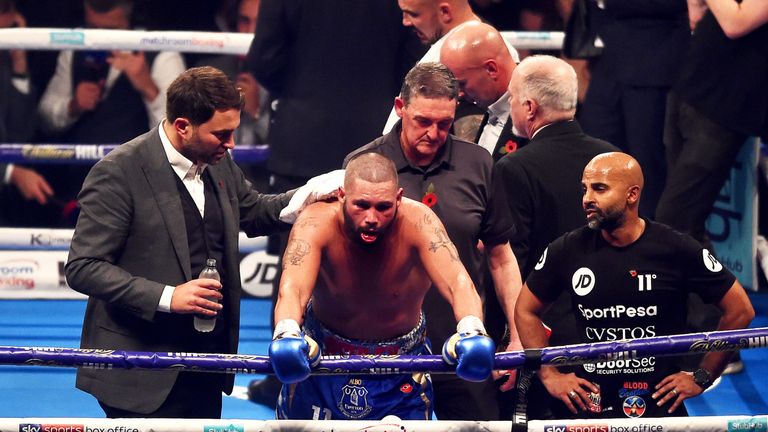 To be honest with you, we were devastated. I know it's Usyk and it's just such a tough ask, but we were there to win.
David Coldwell
Watching back the fight, Coldwell added: "This is hard for me to watch, to be honest. That's just horrible for me. It was horrible.
"To be honest with you, we were devastated. I know it's Usyk and it's just such a tough ask, but we were there to win."
Bellew was crowned as the WBC cruiserweight champion and claimed two wins over David Haye with Coldwell, who says the 35-year-old will be sorely missed after choosing to retire while at the very top of the sport.
"He's a big presence, a big character in the gym, and you know that's it, you're not going to see him anymore in there," said Coldwell.
"The lads, Jordan [Gill] and [Anthony] Fowler, they were the same, everybody felt it.
"But the big fight week, usually I don't take any time to enjoy the moment of actually being in the situation that I'm in, but at the public workout, I thought 'you know what, we can have a bit of a fun at the public workout.'
"I took my family up there. I never take them to workouts or anything when I'm working myself, and they enjoyed it, they enjoyed seeing Tony live, having a bit of fun in the ring, having a bit of a laugh with the crowd.
"The press conference, it was a case of you're looking at all the belts there, and you're just thinking for a split second 'wow, we're at the absolute pinnacle of the sport.'"