Whyte vs Parker: Tony Bellew and David Haye break down heavyweight clash
Will the weight difference have an impact? What do Whyte and Parker need to do to win? And where does it leave the loser?
By Tim Hobbs
Last Updated: 29/07/18 2:47am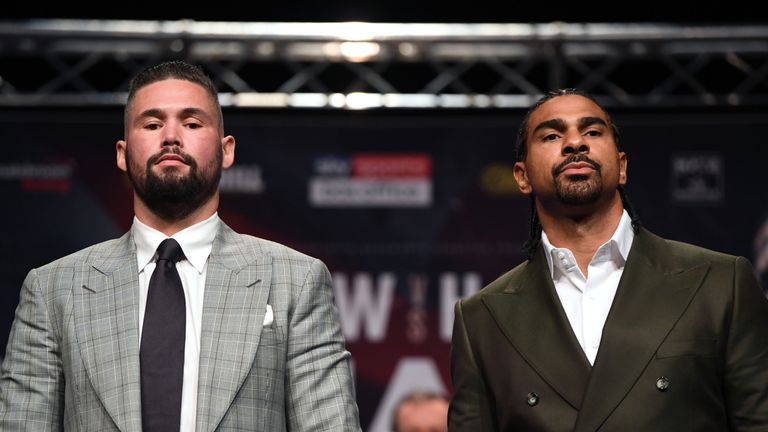 Dillian Whyte and Joseph Parker meet at The O2 in a must-win heavyweight fight - who better to break it down than Tony Bellew and David Haye?
The old foes will be reunited when they join the Sky Sports Box Office team, so we asked them the same set of questions on who wins, how and what's next...
Will the weight difference have a significant impact?
Bellew: Definitely. Dillian has a weight advantage going into this and I think he has got to lean on Joseph Parker, turn it into a bit of a wrestling match and bang the body up close. If he can do that, it will show in the later rounds. It also drastically shortens someone's work-rate going down the stretch.
What I will say is, they are very similar in size, but not in stature, so there isn't going to be any big reach advantage for either.
Haye: I know Dillian has come in a lot heavier in the past but now he has taken training more professional, up in Loughborough, working on the sports science and things like that, so you can see the improvement in his body. He is looking like the finely-tuned athlete he should be.
But I just don't believe the weight is going to make much difference in this fight. They will both have optimum weights and it might be a stone apart, but Parker is a bigger heavyweight than he actually looks.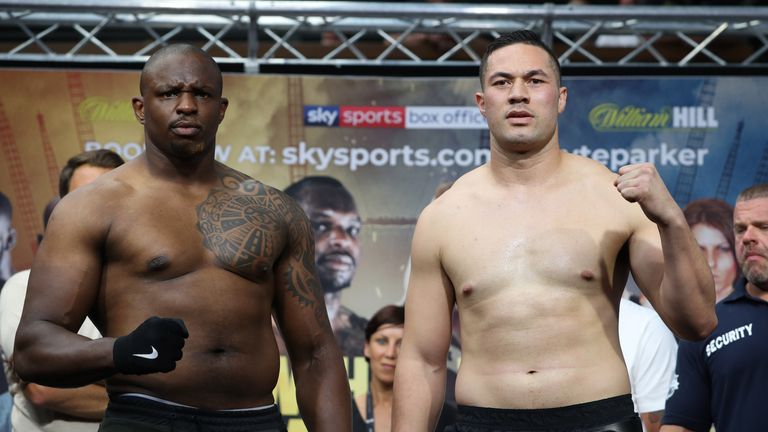 What would your gameplan for Whyte be?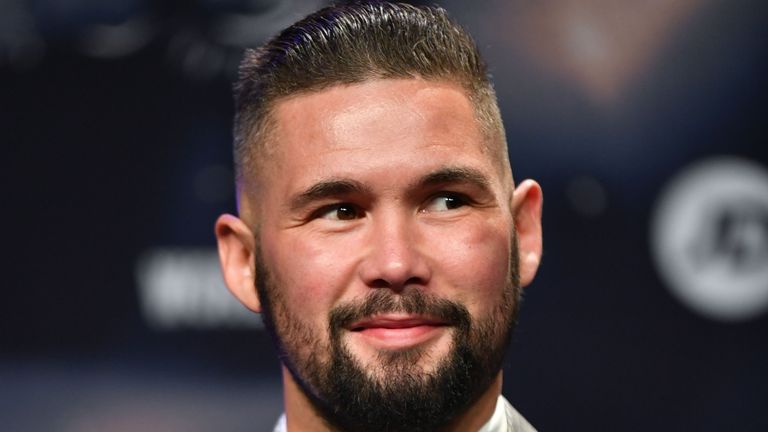 Dillian has a lot going for him, he is vastly improved - and that's in the record - and seems to be thinking about the attacks these days.
Tony Bellew
Bellew: As I've said, he is very good on the inside and bangs the body really, really well. That weight advantage could become important, but the one thing Dillian can't do is just start head-hunting as that will suit Parker. Dillian has a lot going for him, he is vastly improved - and that's in the record - and seems to be thinking about the attacks these days.
He can't just try and go at him, he has to stay switched on. He can't afford to turn this into a slugfest, people are under-estimating Parker's punching power. I think Joseph Parker is being overlooked a little more by the vast majority of people.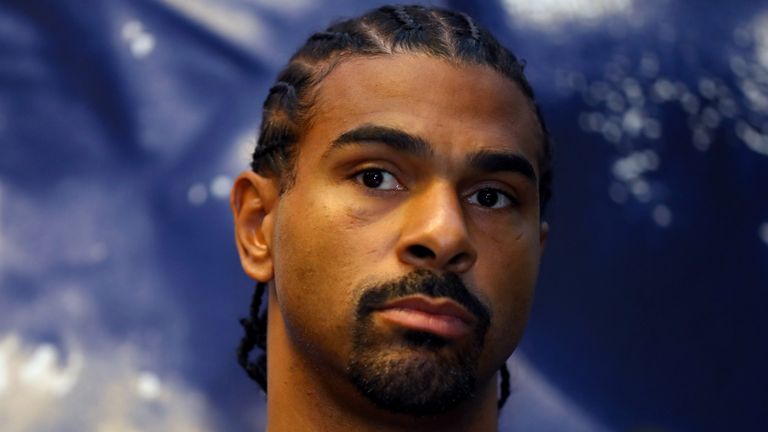 He is very left dominated and I would want him to land that left hook. He's got a world-class double jab, and that left hook is one of the best in the business.
David Haye
Haye: If I was in Whyte's corner, I would use what you do best, and that's everything from the left side. Maybe it goes back to the shoulder surgery that he had, it's almost like he's a left-hand, orthodox fighter, where he's very left-dominated. I would want to land that left hook. He's got a world-class double jab, and that left hook is one of the best in the business.
If Parker throws a right hook, or a straight right to his body, Whyte can catch him with his left elbow and throw a rapid, powerful left hook counter. Keep it long, keep Parker at bay with a long arm, and when he comes into range, then try to utlise your main assets which are the left jab and left hook.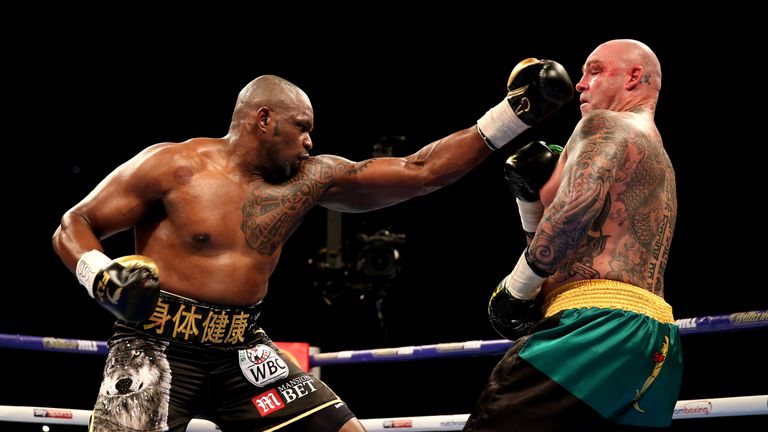 And if you were in the opposite, your Parker gameplan?
Haye: When Whyte fights in middle distance, and close distance, it's when he's at his most vulnerable. I've seen it happen when he fought Dereck Chisora, who is in no way world class. He was able to make it a very, very even fight. They fought at close quarters throughout that fight. For the fans, it was a fantastic barnstormer of a fight and everyone got their money's worth.
But from a technical point of view, I think it highlighted the fact that if you fight Whyte at middle to close range, you have a shot. If Parker applies the same tactics as Chisora did and get in close, throw punches in bunches, letting his hands go, not allowing Whyte to clinch, then that's how I believe Parker can have his best success.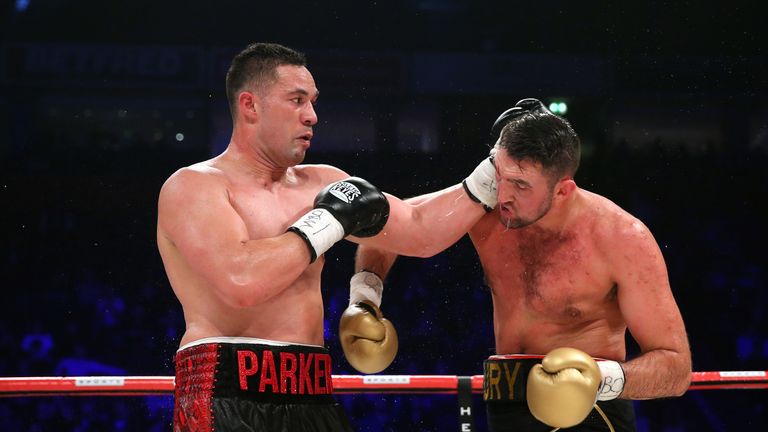 Bellew: It would be to use speed. Parker is the faster of the two fighters, it has to be his biggest advantage. He also needs to counter punch Whyte every time he makes a mistake and falls over the front foot, which we have seen happen before. If Parker can get Whyte doing that, then bang him hard, I'd be hoping he could wear him down.
I hope we are going to see his work rate upped, though, because as it stands, I don't see Parker outworking Dillian. The only time I have seen Joseph Parker put a decent amount of work in was against Carlos Takam. At least that was a fit Carlos Takam after an eight-week camp, so we know he can do it.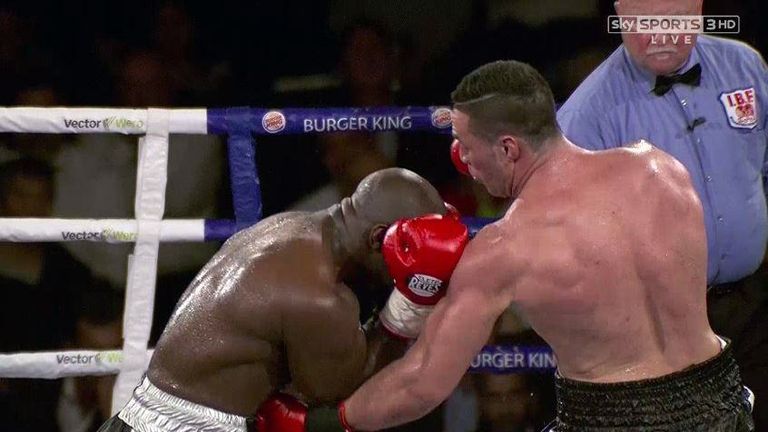 Where will defeat leave the loser?
Bellew: Whoever doesn't win this comes to the end of the road, at world title level anyway. How do you come back from losing this? I can't see it. Ok, let's be honest, if Whyte loses he can get straight into a rematch with Dereck Chisora and yes, that was the best fight I have ever seen live, but when a fight goes like that, and the two go again, we never get the same one again.
As for Parker, he has been a world champion but after back-to-back defeats, I can only see the door closing. Of course, it's a small door to the heavyweight world title these days.
Haye: There's never an end of the line on a fight like this. How can you say a 26-year-old, who is a former world champion, or a 30-year-old who is a former title challenger is at the end of the road? The end of the road of this fight yeah, but not on a career. They are both young and they've both got miles left on the clock.
Neither of them have shown signs that they are even half-finished. People are harsh in terms of saying that to a fighter. It's like having a football match and saying, "Okay, if Real Madrid lose to Manchester United, then they should all retire".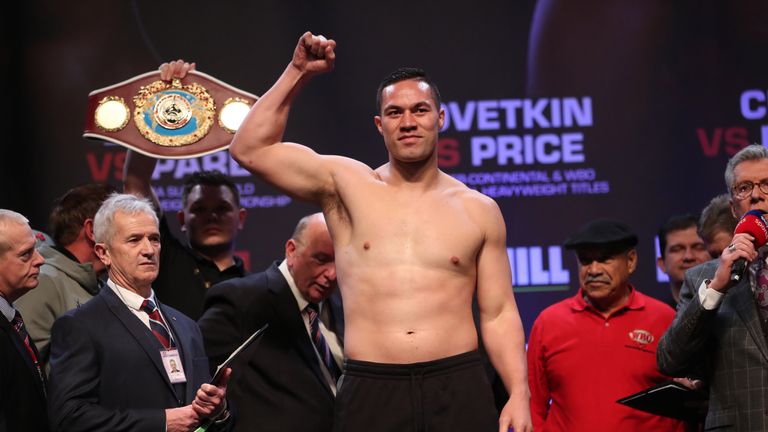 Where do you see the winner going next?
Haye: The winner should solidify themselves as the No 1 contender. I know Whyte is ranked highly by the majority of all the governing bodies. I think the IBF is the only one he has been taken out of, because of the [Kubrat] Pulev situation. Whoever wins this fight gets one step closer to becoming the mandatory challenger for one of Anthony Joshua's belts. I actually think the winner of this fight could potentially leapfrog Deontay Wilder.
Hypothetically, if they manage to find a knockout in this fight, in spectacular fashion, that will put that fighter as No 1 contender by far. A deal could be done with both of these fighters. They've both done it before, so the management and promotional teams all work together.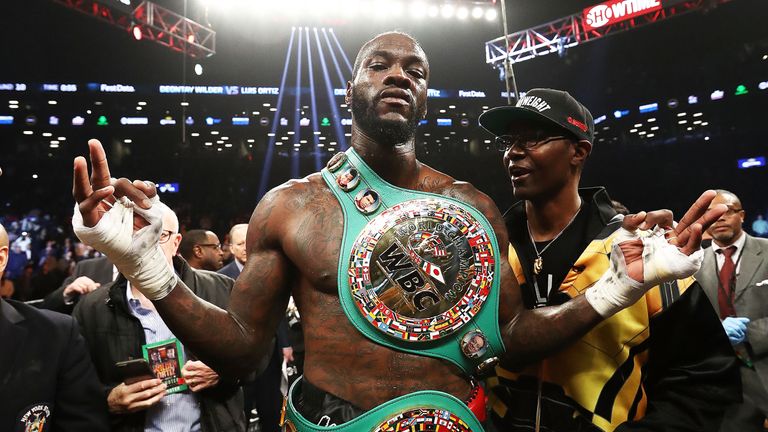 Bellew: I don't see a direct shot at a world title, if I am totally honest. I do think Dillian Whyte deserves a shot against Wilder. He chose the WBC route and tried to force his hand, beat who was asked to beat, but I just can't see it for him - or Parker - yet. It's come down to then saying 'fight Kubrat Pulev for the shot' and I think he should have fought him and could beat him, but Pulev is no mug. He is a hard, strong heavyweight.
As for me fighting the winner, this is very simple, if Joseph Parker or Dillian Whyte was fighting for a world title I would fight the winner, happily. But what have I got to gain by fighting them both without a world title. They both lost to AJ, so I what am I going to do, feed off his scraps?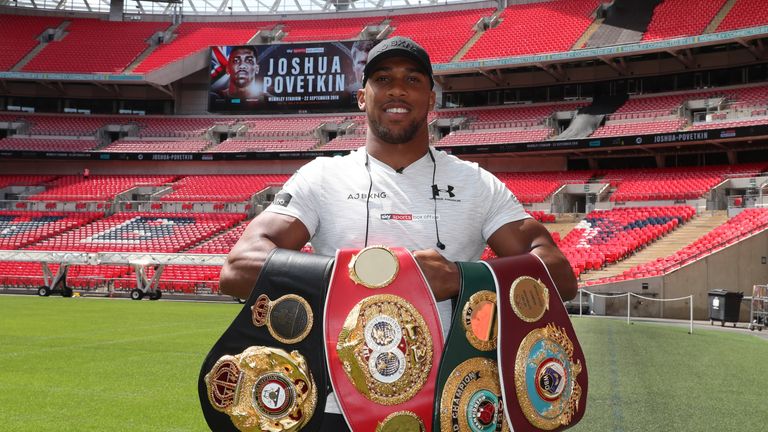 And finally, what is your prediction?
Haye: I see Joseph Parker potentially having problems with Dillian Whyte's jab for the first five or six rounds, but if Parker can stay disciplined and can keep educated pressure on Whyte, I believe Parker's engine is superior. I have never seen Whyte fight at any type of pace. He chooses to slow the pace down, he chooses to stay behind the jab and get a breather.
With Parker, I've seen in the past, he has fought at a lot higher pace. He's a younger guy, he's the more naturally-gifted athlete. AJ wasn't able to take him out. He's got the youth. As far as I'm aware, he hasn't been knocked out in sparring, or in a fight, or knocked down. If it gets rough, if it gets tough, my money goes on the guy who's got the bigger punch, and the better chin. I would put my money on Parker via points decision or a late stoppage.
Bellew: I was solid on Whyte all the way through the week and I have changed my mind at the last minute in the past, but I am sticking with Whyte, although I think he might have to get off the floor. He is not getting through this without getting nailed hard and everybody is overlooking Parker's punching power.
But Dillian has a lot going for him, he is vastly improved and seems to be thinking about the attacks these days. No, he's not in with a big, dozy, brute like Lucas Browne this time and Parker has wins against the better fighters, but I am sticking to Whyte on points.