Paulie Malignaggi described Floyd Mayweather's performance against Manny Pacquiao as "tactically brilliant" but saw weaknesses he believes Amir Khan can exploit.
Mayweather earned a unanimous points victory with scores of 118-110, 116-112 and 116-112 after using his superior movement and defence to restrict Pacquiao to a punch success rate of just 19 per cent.
However, Malignaggi accused the Philippines fighter of being too easy for Mayweather to control and feels that is a trap Khan would not fall into.
Mayweather said after the bout that he would fight once more, in September, before retiring, and Malignaggi hopes Khan is the chosen opponent.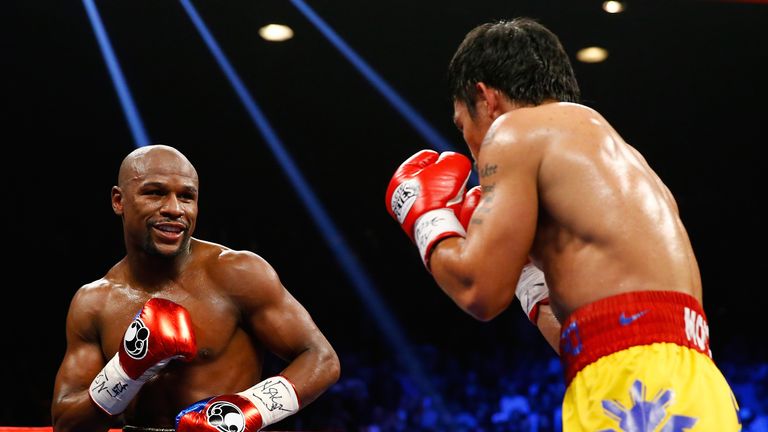 He said: "He [Mayweather] fought a tactically brilliant fight but not the most exciting fight. He was very effective in controlling the range and controlling the distance. Manny, it seemed, was always either just a little too far out or a little too close. Ultimately, he just couldn't find the proper distance.
"I'm telling you, Amir Khan gives Floyd Mayweather problems. Range control is a big part of Floyd Mayweather's arsenal. It is tougher to control range on a guy who is as tall, lengthy and busy as Amir Khan, who has a very good jab.
"Amir Khan, I feel, is a big threat. Amir controls range very well and styles make fights. Manny is shorter, he doesn't have as good a jab as Amir. I'm very curious about that fight. Some people may think I'm crazy, some people might agree with me, but I think Khan's style poses a problem for Floyd Mayweather."
The tone of the fight was set in a tepid opening round from Pacquiao in which he struggled to throw punches, let alone land any of significance.
He continued to toil against Mayweather's silky style, and Malignaggi was frustrated that he didn't cause the American more trouble.
He added: "I was disappointed that he didn't have a Plan B. Everybody talks about all the Manny Pacquiao angles and all this stuff and I was looking for them at some point, because a couple of times Floyd was just a sitting duck on the ropes.
"I was looking for the different angles, the different things that everybody does, and I didn't see it. I saw a guy who had his man on the ropes many times but just sat there waiting and eventually Floyd was able to escape."