Chris Froome is ideally suited to this year's Tour de France route as the British rider targets a record-equalling fifth title, says Team Sky team-mate Luke Rowe.
The 32-year-old collected his fourth Tour success, and third successive crown, on the Champs-Élysées last July before adding a maiden Vuelta a Espana title to his name.
The UCI is seeking answers from Froome over an adverse result after a urine test following Stage 18 of the Vuelta showed twice the permitted level of legal asthma drug Salbutamol. Froome has denied wrongdoing and has not been suspended.
The 105th edition of the Tour gets underway on July 7 and Rowe is optimistic of Team Sky success once again.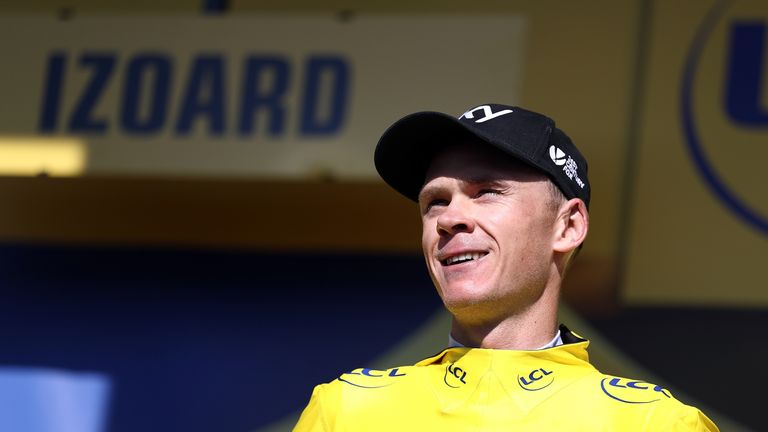 "That first week is pretty demanding for different reasons," said Rowe who was in Majorca at Team Sky's winter training camp along with nine Sky customers who were spending a weekend embedded with the riders and team courtesy of Sky VIP.
"There are a lot of stages on the coast, there could be some wind, the (unpredictable nature of) the cobbles.
"But time and time again we have seen on those stages (the importance) to see those opportunities and not fear them.
"It's actually a route that suits Chris pretty well."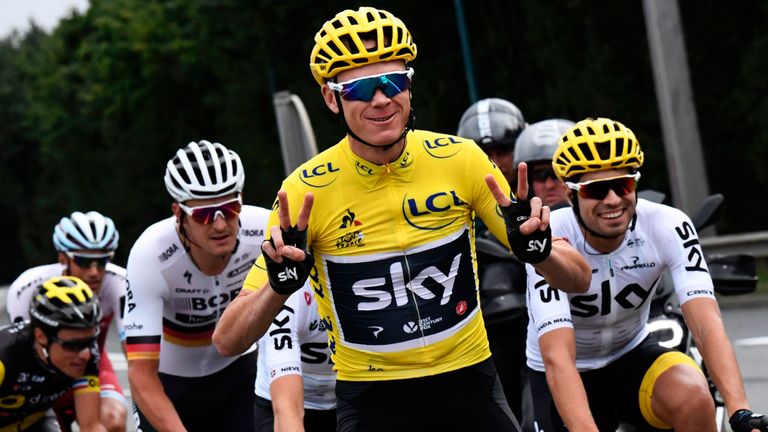 Rowe, who has just completed his first training block since suffering a leg break on his brother's stag party, is targeting a fourth consecutive appearance in Team Sky's line-up this summer.
"I would love to be at the Tour de France," Rowe added. "I have ridden the last three years and been part of a Tour de France winning team on those three years so maybe I am a lucky charm!
"I would love to be there and be a part of that again. Try and go for a record fifth with Froomey. He has got what it takes."
Despite Rowe's role as a domestique for Froome's general classification ambitions, the Welsh rider enjoys the responsibility on his shoulders and insists his focus is on the team rather than targeting individual glory.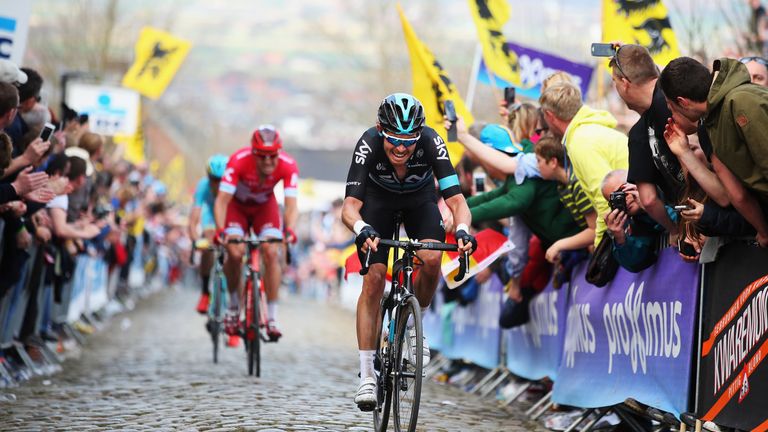 The 27-year-old, one of Team Sky's younger riders, said: "When you go to the Tour de France, Grand Tour, or any elite race to be honest and you have an out-and-out leader who is odds-on favourite to win - it's a long way out so that may come across cocky but on paper he is - you have got to put all your eggs in one basket and do it all for him.
"That is the way we have raced the past three years at the Tour that I have been a part of and it has been a successful way of racing. I think it will be the same scenario - go all for one - looking after him and doing all I can to help the team.
"It certainly won't be a chance for personal glory but when you are in one of the best teams in the world with currently the best Grand Tour rider in the world undoubtedly then that's what it takes and I am happy with that."
Speaking ahead of his ride with the Sky VIPs, Rowe's only concern was that some of them may be quicker than him: "I think they'll definitely give me a run for my money at the moment. It could be an embarrassing day for me, but so be it. I've got broad shoulders."