Lisa Ashton and Deta Hedman headline this weekend's Women's World Championship qualifier
By Josh Gorton
Last Updated: 23/11/18 4:37pm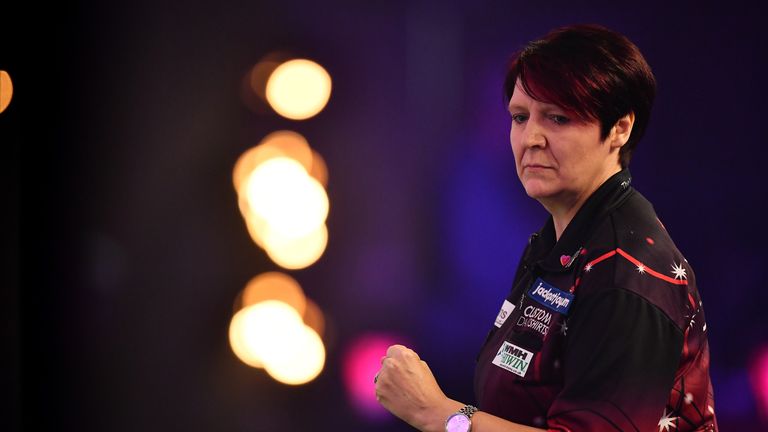 Four-time women's world champion Lisa Ashton headlines a field of over 100 women battling it out for PDC World Championship qualification in the UK and Ireland qualifier in Milton Keynes on Sunday.
The World Championship has evolved beyond recognition over recent years, but the most notable change from this year's expansion to 96 players is the inclusion of two ladies qualifiers.
Gayl King and Anastasia Dobromyslova are the only two women to have previously featured at the PDC World Championship, and Dobromyslova will make her second appearance at the Alexandra Palace next month.
DOWNLOAD EPISODE FIVE OF THE DARTS SHOW PODCAST
The Russian came through last weekend's Rest of the World Women's qualifier; dropping just four legs across six matches to complete a dominant qualification campaign in Dusseldorf.
There's a star-studded line-up battling to join Dobromyslova at the Ally Pally, and reigning Lakeside world champion Ashton headlines the list of participants in the UK qualifier, with 145 players already entered.
'The Lancashire Rose' has won the BDO Women's World Championship in four of the last five years and she also featured on the PDC Challenge Tour circuit in 2017.
She'll be competing alongside her two daughters Danielle and Lindsey, ahead of the defence of her BDO World Championship title in January.
Deta Hedman is another high-profile name battling to seal her spot at the Alexandra Palace.
Hedman competed regularly on the PDC circuit in the early 2000's and she's won over 130 titles in an incredible career on the BDO circuit.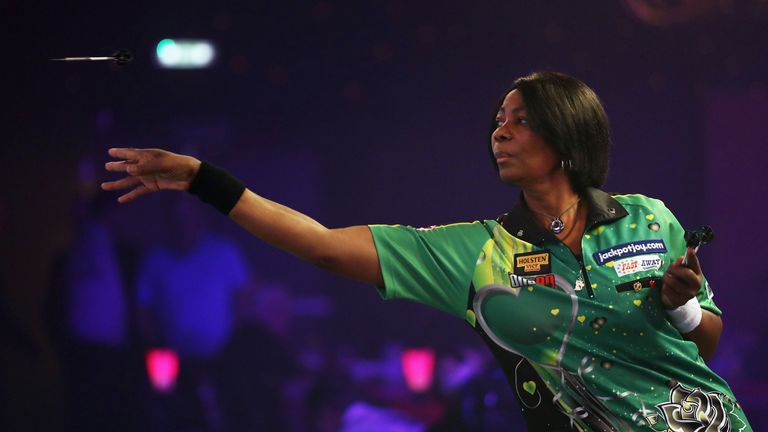 Nevertheless, the World Championship is the only major title to evade the 59-year-old, who is now bidding to claim a spot in the PDC World Championship for the very first time.
World Trophy winner Fallon Sherrock has secured ten titles on the BDO circuit this season, and the 2015 Lakeside finalist will be hoping to translate that form to Arena MK.
Elsewhere, 2017 World Masters winner Lorraine Winstanley is also set to feature in Sunday's qualifier.
Winstanley is top seed in the BDO's World Championship in January, and the two-time Lakeside quarter-finalist will be aiming to join her close friend Dobromyslova at the Alexandra Palace next month.
Dobromyslova and the second ladies qualifier will enter the tournament at the first-round stage, where they'll be a guaranteed a minimum of £7,500 in the process.
Attention now switches to the World Championship with 16 days of coverage, kicking off with a live preview show from Alexandra Palace at 6pm on Thursday December 13. The draw takes place on Monday November 26, live on Sky Sports News.
Keep up to date with the news as the tungsten enters its busiest time of year with the PDC World Championships just around the corner get all the latest at www.skysports.com/darts and join in the conversation@SkySportsDarts