Premier League Darts had a new look for 2018 and reaped the rewards
By Paul Prenderville at The O2
Last Updated: 18/05/18 7:58pm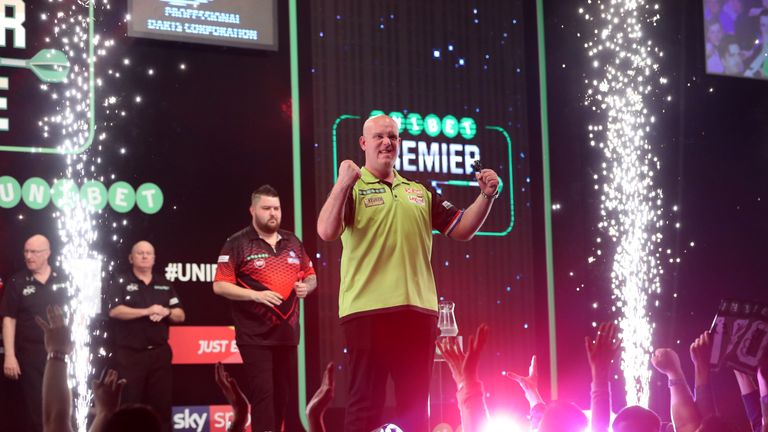 A new look line-up made for an intriguing Premier League competition - Paul Prenderville argues it answered the early questions it posed.
With only four names guaranteed by right, the Premier League is always a talking point and with big names out of form and emerging stars making their mark, there was much debate in the Alexandra Palace press room over the ten who would be selected for this year's Premier League roadshow.
Rod Studd gave any argument short shift, saying: "It's the World Championship not a Premier League qualification" and the merits of Dave Chisnall, Adrian Lewis, Jamie Lewis, Dimitri van den Bergh and more were thrown around.
So while all that was going on, one can only imagine how the conversation was going over as the PDC and Sky Sports deliberated over their wild cards.
When it emerged there wasn't too much debate - one or two could have grumbled but only on reputation, on performance over the previous 12 months.
But a new look league, with the proven pedigree of Lewis, Chisnall and the retired Phil Taylor absent was a risk.
Only four players from 2017 returned, four players were to make their debut (albeit three of them winning majors in the preceding 12 months) and two were to return in Michael Smith and Simon Whitlock.
It made for an interesting mix and for an interesting 16-week run that reached its conclusion on Thursday night when Michael van Gerwen claimed a fourth title in six years.
The race for the final place went down to the wire and crucially the new boys and less familiar faces more than held their own.
Michael Smith was never out of the top four and was a comfortable second before reaching his first major final on Finals Night only to come up against a rampant Van Gerwen - no shame there.
Rob Cross might have been the world champion but a succession of arena sell-outs and a busier schedule meant that he still had lots to learn. And learn he did, recovering from a pair of heavy defeats in the opening two weeks to reach The O2 before also falling to MVG.
Daryl Gurney more than justified his selection, he drew more games than anyone else and if a couple of those draws had been wins he would have been in the Docklands, and in any case was right in the mix up until the penultimate game of the regular season.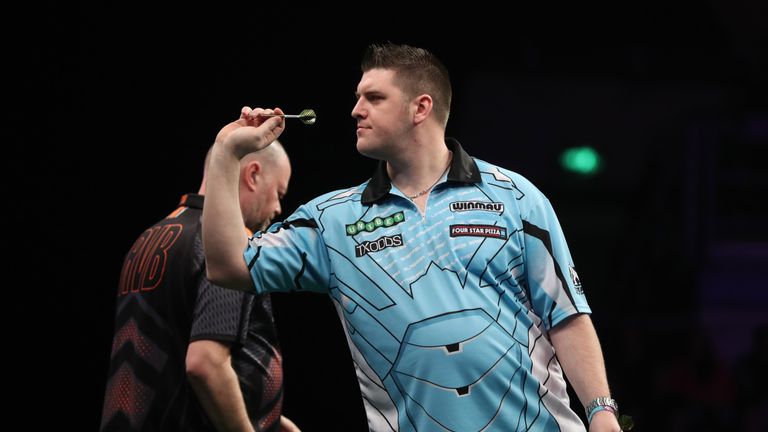 Simon Whitlock was another returning face having earned the right through a couple of years on tour that had seen him climb the rankings. He too was in with a shout until falling away in the middle part of the season after starting with three successive wins.
Gerwyn Price and Mensur Suljovic were eliminated in very different ways, Suljovic averaging almost 100 for the tournament but somehow finding himself edged out by a resurgent Peter Wright.
Price was perhaps the one disappointment, going out in a blur of below-par displays and grumbling about the demands of the nature of the event.
And therein lies the crux - the Premier League is a tournament that has to be embraced, like any league campaign there will be highs and lows and it's how you ride the storm. There may be no ranking points but there is prize money and there is prestige, that's why everyone was talking about it in December and January.
Van Gerwen embraces it, wants to win every week, certainly wants to top the regular league table and inevitably wins on what Mardle calls "trophy night".
Cross and Smith are good examples, the world champion makes no bones about the impact on family life and practice that becoming world champion has had and what it means now having to get 'up' for an event on a Thursday, coming down again before trying to get going for the weekend Pro and European Tour events.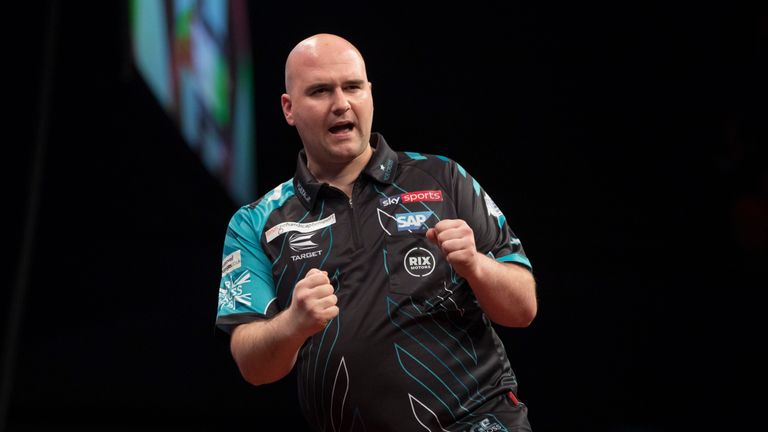 Smith's turnaround can't be emphasised enough. The former World Youth Champion has long been touted as a major winner but was seen as a bit of a pushover, according to Mardle the boy has become a man - he has reinvented himself.
After the huge success of Rotterdam in 2017, the Premier League returned to the Netherlands in 2018 and after Storm Emma postponed Exeter we got a bonus night of 'oranje' and what a doubleheader it was too.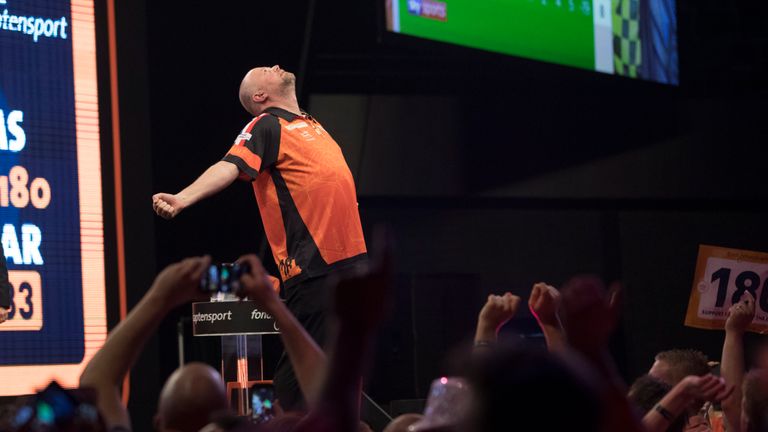 Berlin was added to the cast list and provided a jaw-dropping venue, although not quite the noise everyone expected. One theory is that the crowd have been so keen to watch top-level darts that may have simply forgot to party!
With the influx of the new and returning faces, the familiar names have been forced to look on. James Wade, Chisnall and Lewis now know they have work to do and given their status as major winners, or finalists in Chisnall's case, that can only be a good thing.
Along with the retired Taylor, they've been missed by everyone, including the players.
"We miss James, Adrian and Phil and maybe it's a bit of a warning to some of the guys [not being in the Premier League]," he told Sky Sports.
"The PDC changed it up because the guys deserved their chance and it's so difficult to make sure you can get in the Premier League and now you know you have to work."
The fact that what once looked a closed shop is now very much open and has allowed Cross, Smith and Gurney to flourish makes for a healthy competition and one should imagine another lively debate at the World Championship - you can almost hear Studd's teeth gnashing now.
Darts is back on your Sky Sports screens at the end of this month with the World Cup of Darts, live from Frankfurt - four days of live coverage get underway from 6pm on Sky Sports Action on Thursday May 31
Keep up to date with the latest darts news, previews, reports, reaction and expert analysis. Get all the latest at www.skysports.com/darts and join in the conversation @SkySportsDarts- don't forget to use #LoveTheDarts