Assessing Phil Taylor's World Matchplay dominance
Taylor: "I've had a great career and I can't fault it in any way, to be honest."
By Josh Gorton
Last Updated: 28/07/18 10:08pm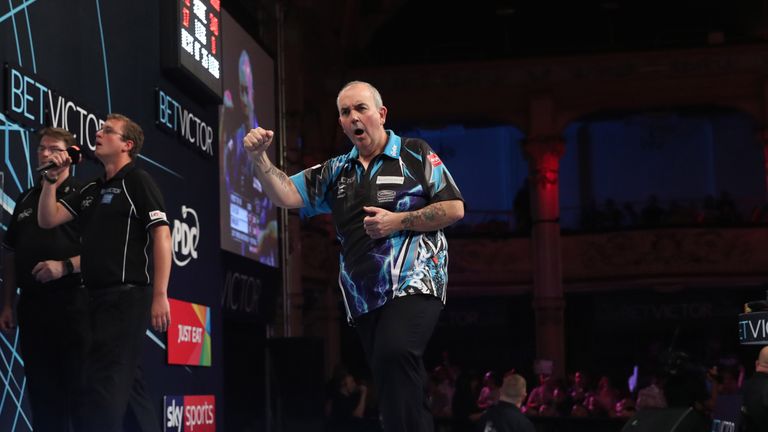 Only four players remain at this year's World Matchplay, as the battle to win 'The Phil Taylor Trophy' intensifies. 'The Power' will be in Blackpool on Sky Sports commentary duty this weekend and Josh Gorton examines Taylor's extraordinary Winter Gardens supremacy.
Taylor dominated the world of darts for almost three decades, so virtually every major tournament has proved to be a happy hunting ground for him.
Nevertheless, the Winter Gardens holds a special place in Taylor's heart and he makes no secret of the affinity he enjoyed with Blackpool.
"Everything just suited me. I just love the area, love the venue, love the practice room, love the people, and just love everything about it. The crowds were very good up there - knowledgeable. The ambience, the feel of the place, it just felt very relaxed and I enjoyed it there."
It is little wonder Taylor enjoyed his Winter Gardens escapades. He lifted the World Matchplay title on an incredible 16 occasions and enjoyed a 38-game unbeaten run in Blackpool from 2008-2015.
Taylor's average of 114.99, posted in his first-round clash against Barrie Bates in 2010, is the highest of all time at this event. He also accounts for 12 of the top 15 averages in World Matchplay history, which further illustrates his Blackpool dominance.
However, the 57-year-old believes his success at the Matchplay was down to a combination of factors. "Dedication I think. Practice and dedication.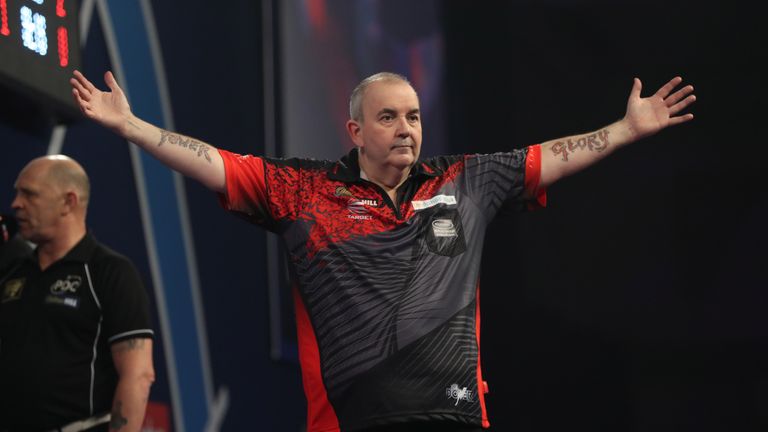 "I was in the prime of my career; I was at the right age where I was playing my best darts. It was the same with the World Championship as well. Just after that everything starts going south then.
"Your eyesight starts going and your body changes. You're getting older, you don't sleep as well and your body doesn't recuperate quickly. Everything just changes all of a sudden. It's the worst feeling in the world especially when you know you can play better than what you're playing."
Taylor has enjoyed many record-breaking moments at the Winter Gardens. He hit the first live televised nine-darter on British television in the 2002 quarter-finals against Chris Mason, but the Stoke-on-Trent veteran rolled back the years in sensational style on his Matchplay farewell last year.
The 16-time world champion was pitted against Gerwyn Price in round one, before overcoming the decorated quartet of Raymond van Barneveld, Michael van Gerwen, Adrian Lewis and Peter Wright to secure his 16th World Matchplay crown.
'The Power' was a 20/1 shot with most bookmakers ahead of the tournament, but he defied the odds in spectacular style to complete one of the greatest moments of his illustrious career.
However, his victory over Van Gerwen in the quarter-finals was one of the most memorable moments in Matchplay history.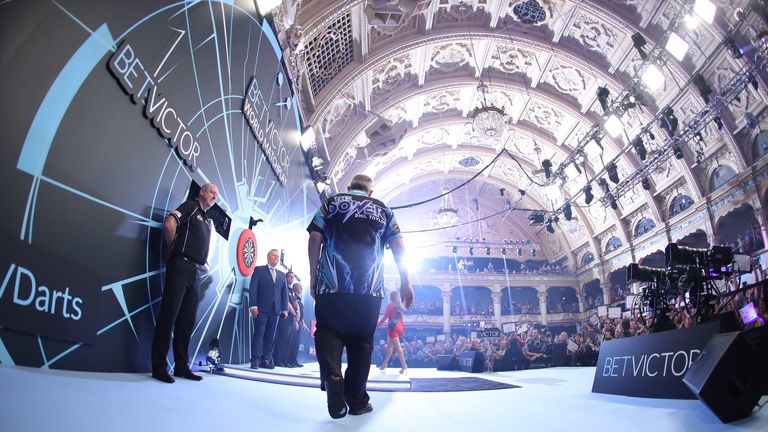 'The Green Machine' had defeated 'The Power' in the 2016 final, but the tables were turned in remarkable fashion 12 months on, as Taylor, inspired by a rapturous Winter Gardens crowd, dismantled MVG 16-6.
"He wasn't very happy about it I can tell you," Taylor said. "I just felt really comfortable against him. I never felt for one second that he would beat me that night. It was ever so strange.
"I was practising away and thinking: 'I'm playing alright here, if I can hold my bottle and keep steady I'll beat you', and I did.
"The crowd got on his back a little bit as well, but that comes to everybody. When we go to Holland we get it as well, if not 10 times worse to be honest."
World Matchplay - Past champions
| | | |
| --- | --- | --- |
| 16 | Phil Taylor | |
| 2 | Rod Harrington | Michael van Gerwen |
| 1 | Larry Butler | Peter Evison |
| | Colin Lloyd | James Wade |
Taylor signed off from the Winter Gardens with a magnificent victory over Peter Wright, and 'Snakebite' made the unprecedented gesture of letting 'The Power' walk to the stage last, an honour predominantly bestowed for the higher-ranked player.
"I felt unstoppable until I got to the final, and it all of a sudden hit me then," Taylor admitted.
"I knew Peter was playing well and I knew he'd be a tough opponent. He'd got through quite comfortably and I thought this might be the end of your run here.
"He was very humble and just treated me with respect and to be honest you don't really get that any more, but Peter is one of those emotional people who has respect for you and I admire that. I think the occasion got to him a little bit. It was one of the best moments of my career - 100 per cent."
Taylor's World Matchplay record makes for astonishing reading. Rod Harrington and Michael van Gerwen are the only other players to have lifted the title more than once, but Taylor finished with a record of 99 wins from 107 games at Blackpool, including two nine-dart finishes.
Nevertheless, he almost retired as the holder of the two biggest majors in the sport. The 57-year-old was beaten in the final of the 2018 World Championship by debutant Rob Cross on New Year's Day; which denied Taylor an unprecedented 17th world title.
It was an unforgettable evening as 'The Power' also wired double 12 for a nine-dart finish in what would have remarkably been his first ever nine-darter at a World Championship.
However, Taylor admits he was overwhelmed by the reception he received from the adoring Alexandra Palace crowd, as he was serenaded by Coldplay's 'When I Ruled the World' as he left the big stage for the final time.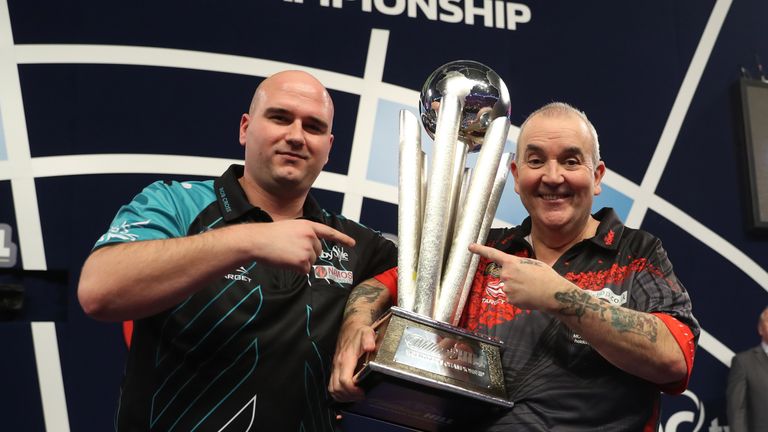 "It was fantastic. They asked me would you like a song and I said 'Yes, Coldplay', and they played it for me," said Taylor. "It was lovely and I will never forget that. Every time I hear Coldplay sing that song on the radio I think of that moment. It was brilliant for me.
"I wish I could have lifted the Worlds, but it would have been a pain for Barry [Hearn]; I'm not sure what Barry would have done if I'd have got the Matchplay and the Worlds.
"I've had a great career and I can't fault it in any way to be honest. I made a lot of sacrifices, put in a lot of dedication, early nights and it's been a fantastic career."
Stick with us for news, views and interviews and expert analysis. Get all the latest at www.skysports.com/darts and join in the conversation @SkySportsDarts - don't forget to use #LoveTheDarts.