Rob Cross on returning to the World Championship, his newfound celebrity, and rivalling Phil Taylor's titles
The world champion took his time in returning to the winner's circle after his Alexandra Palace triumph but the winning feeling is driving his darts career
By James Dielhenn
Last Updated: 04/09/18 8:24pm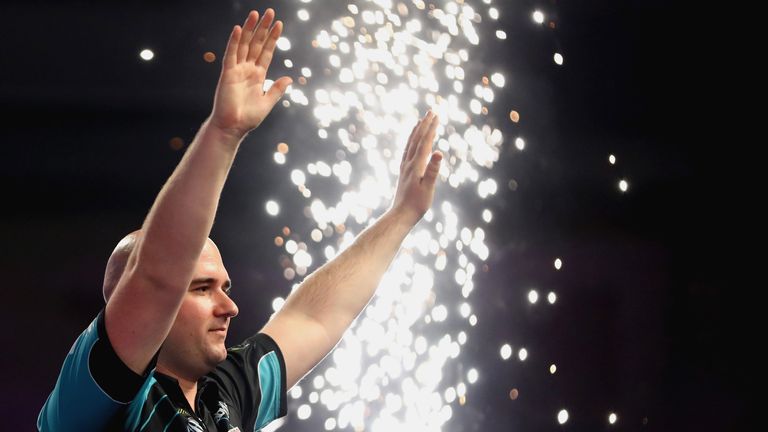 It's hard to get to the top. But, as Rob Cross is finding out as he plots a return to the scene of his signature triumph, it's even harder to stay there.
The battle for Cross now, after bursting onto the scene last year and winning the World Darts Championship at the first attempt, is to avoid becoming a trivia answer in several years' time. The planned second, third and fourth titles will become progressively harder.
Cross' life has fundamentally changed since he climbed the Mount Everest of darts to beat world No 1 Michael van Gerwen and 16-time champion of the world Phil Taylor in consecutive rounds to lift the Sid Waddell trophy.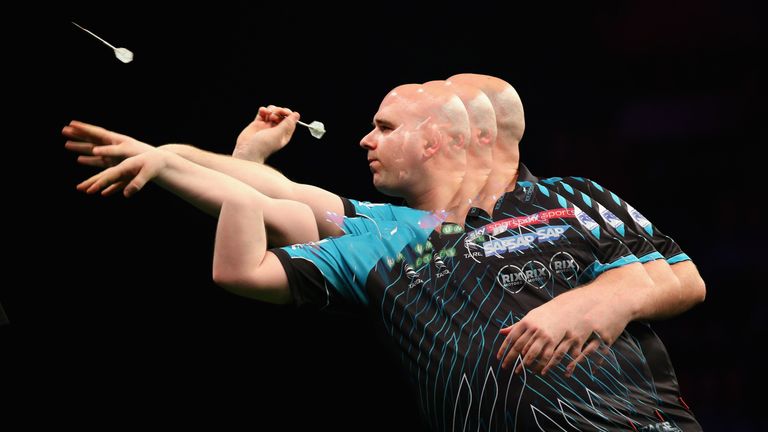 "The demand, the amount of games I've played, and the time away from home has been the most ever," he told Sky Sports. "It's been hard but I do it to give my family a better life. You can't have your cake and eat it.
"If I sacrifice, my kids will have choices in life when they're older - they can live their dream, like I'm living my dream now. I can offer my family things that I could never have dreamt of - darts has changed my life.
"Without these people who want selfies? People pay decent money to come and watch you. It doesn't hurt to take time out, and give back.
"I'd never want someone to treat me like that, so I'd never treat other people like that. You have a bit of respect, don't you?"
Every step of Cross' journey has been new and a learning curve, including a longer than expected gap between TV titles as he was forced to wait until Brisbane a couple of weeks ago to claim his first crown since the Worlds.
Cross can no longer mingle with his big-name opponents and fade into the background as one of many talented prospects.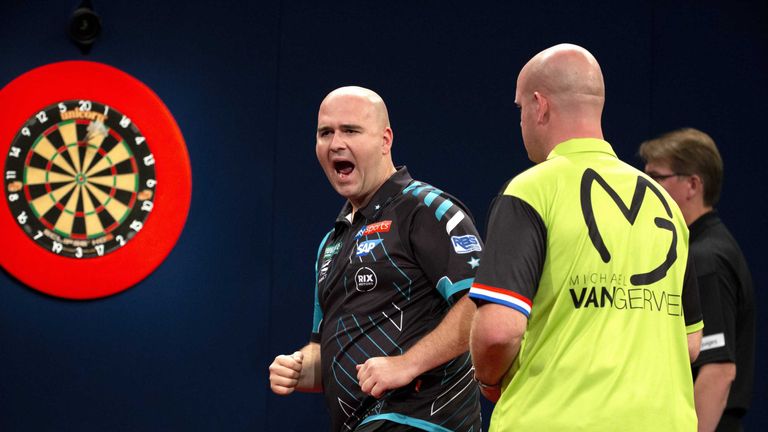 If I sacrifice, my kids will have choices in life when they're older - they can live their dream, like I'm living my dream now.
Rob Cross
"I thought I'd learned at a rate last year but, I have to admit, what I've had thrown at me this year has been a different ball game," he said.
"Last year when I walked into the darts room it was like there was a massive curtain up, and I could hide behind it, and live my nice sheltered life. I could dip away from certain things.
"Now there's no curtain, so no hiding place. I'm up there, promoting the sport, which took time to get used to."
There is a little over three months until Cross returns to Ally Pally in defence of his World Championship crown. Before then he will contest the Grand Prix of Darts and the Grand Slam of Darts.
He might be peaking at the right time after a difficult adjustment period post-World Championship - the fact Cross was in Brisbane to win is testament to his journey having joined the World Series circuit for the first time.
Winning is a feeling the world champion enjoys, but there is more to it than that
"The difference now is that I know I can win," Cross said of his return to the Worlds. "It's just about prepping myself. We all need a bit of fortune, because other people are amazing too, but it's about your character.
"I'll go to Ally Pally believing I can win again. I love the set-play. You haven't seen the best of me yet, and that's a massive thing.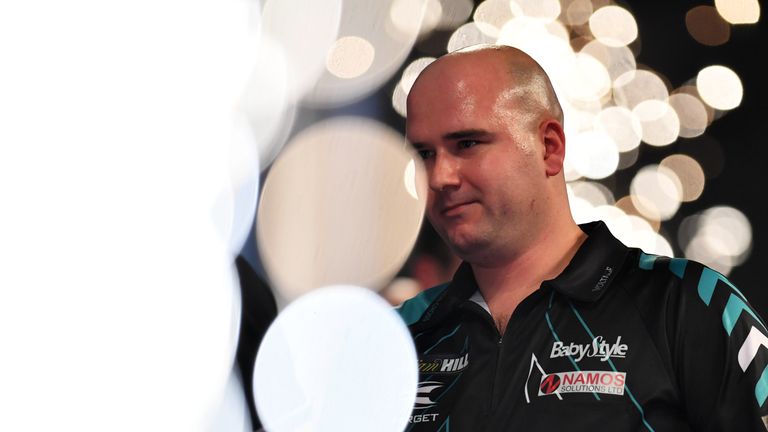 "I went into [last year's] Worlds as No 20 - obviously I won and walked out No 3, which is good but not good enough. I want that No 1 spot. That's next.
"My opponents are irrelevant. It's all about which Rob turns up. If I get it right, I can win anything."
Van Gerwen, a two-time world champion, has frequently claimed the higher standard of this generation of players will prevent him matching Taylor's 16 trophies.
Cross agrees: "It's an illustrious career and it won't ever be done again. But I'd like to have seven or eight - I'm greedy. As many as I can.
"I'd love to rival Phil's achievements but 16 world titles? That's 16 years. A lot can happen in 16 years. A lot can happen in two years!"
Indeed it can. A lot has happened in just one year for Cross, the world champion who is still getting used to his new title.
Darts is back on your Sky Sports screens in September with coverage of the World Grand Prix from Dublin where Daryl Gurney defends his maiden major title at the Citywest Hotel
Seven days of coverage gets underway on Sky Sports Arena from 7pm on Sunday, September 30 and you can follow the unique double-in double-out format right through to the final on Saturday, October 6.