Being Raymond van Barneveld
"This game is so fantastic but when you lose more than you win it takes its toll."
Last Updated: 13/11/18 12:29pm
Raymond van Barneveld heads to Wolverhampton as one of only four men to lift the Grand Slam of Darts title - despite a four-year barren run he tells Paul Prenderville that the eye of the tiger is still focused on the biggest of prizes.
When you are a five-time champion of the world you command respect, but Barney has not been back in the winner's circle for some time, so both of those stats are fitting and more pertinently a reminder of his status and current struggles.
RVB has not won a big TV tournament since the 2014 Premier League while his last major ranking title came way back in 2007.
However, alongside Phil Taylor he is centre stage at his manufacturer's launch day answering questions, joining in the challenges and embracing VR technology but the big prizes remain Barney's focus.
"Even now I am already thinking about the Worlds and starting to prepare; maybe that's why I do well," he tells Sky Sports.
Barney's PDC roll of honour
Five-time world champion
Two-time UK Open champion
Four-time World Cup of Darts champion
2014 Premier League champion
2012 Grand Slam champion
2007 Las Vegas Desert Classic winner
But it's been a while since Barney felt the glory of a trophy lift. It's not for the want of trying either. Barney has reached four World Championship semi-finals in the last six years and two major TV finals since 2015, but he cannot get over the finish line at the moment.
It's led to criticism of whether his heart is still in it - something that stings the great champion.
He said: "I can't go to a tournament and just see what happens. I'm a five time world champion and when I go, I want to win it.
"If I don't then I don't like it, I'm a sore loser I know that but I've been having weeks where I would lose on a Tuesday night with my home team, lose again on Thursday in the Premier League and then all weekend in Pro Tours, UK Open qualifiers - five defeats in a week, that is hard.
"It makes you negative so I often try to go away and play exhibitions to remember how much I love the game, and the fans who enjoy these nights so much.
Grand Slam of Darts - Group B
Michael Smith (8)
Raymond van Barneveld
Krzysztof Ratajski
Adam Smith-Neale
At 51 and with a lifetime of darting success behind him, Barney feels he has earned the right to pick and choose where and when he plays on the Pro and European Tours, much like Gary Anderson, but there is more to it for the Dutchman.
He knows he has to prove a point but then unlike others, he has one or two other issues to deal with: "As a diabetic, it's hard to get my body in shape," he said.
"The Pro Tours start early, 16 boards, 128 players and if I want to perform well that means five/six hours preparation and with 12pm starts I would need to get up at 6am.
"There are also no easy games on those weekends anymore, I tried to qualify for three European Tour events but they are so strong now and so many times I am losing in first or second rounds and it is hard for me to motivate myself.
"In terms of what is important for the Order of Merit if I do well in the big tournaments, like the World Championships it can set me up, but I have to think about the effort for the Pro Tours and the prize money it might bring it may not always help."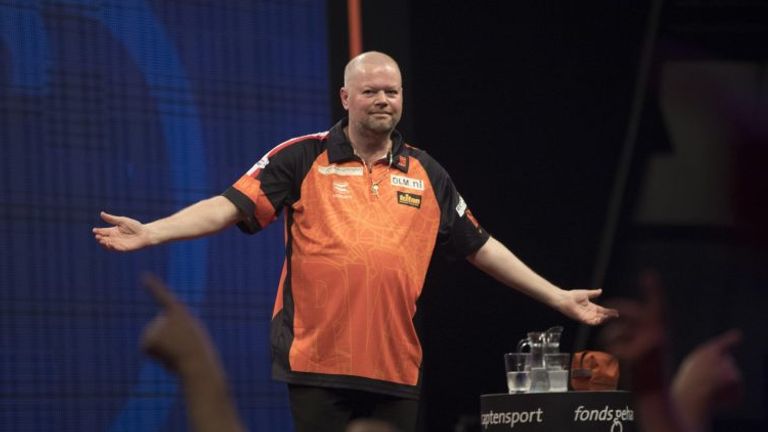 Van Barneveld has also had his fair share off the oche to deal with, his much-publicised battle to overcome diabetes and also this year, a shocking attack on his home that left wife Sylvia traumatised.
With proceedings ongoing, Barney cannot say too much but the strain is evident and any lack of focus would be more than understandable.
"Sometimes I need to take some time and I need to spend that with my family, it's been important and why I've missed some tournaments," he said.
"The trouble with so many events is that quite a few are not ranked - if you put my prize money in non-ranked events together it would probably push me back into the top six in the world.
"The Pro Tours have become incredible events, nine-darters, different winners every week, the standard is getting better and it keeps producing players.
"The Grand Prix and the Grand Slam are tournaments that are important to me, big venues, big stage but I have to perform well and there is so much darts now that I missed four tournaments with a month's holiday in America!"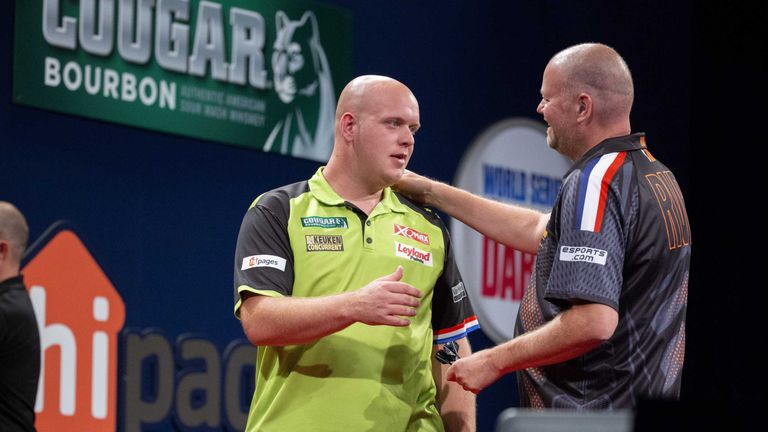 "It used to be that if you beat Phil Taylor you win the tournament, now it's beat Michael van Gerwen and Gary Anderson is waiting and then Rob Cross - everyone is now so amazingly good."
Barney discusses PDC's strength in depth
Barney is seeking no excuses, only titles to serve as the best possible tonic and 2018 has not been his greatest year so far.
"I didn't have a great run in the Premier League, missed the Champions League and really a final in the World Series [Auckland] is about it," he added.
"I was maybe a bit unlucky against Gary in the Matchplay but It's not been great, I started with the Masters final against Michael and we also won the World Cup together.
"It used to be that if you beat Phil Taylor you win the tournament, now it's beat Michael van Gerwen and Gary Anderson is waiting and then Rob Cross - everyone is now so amazingly good."
Van Gerwen clearly inspires Van Barneveld, much in the same way the young MVG was inspired by the elder statesman of Dutch darts.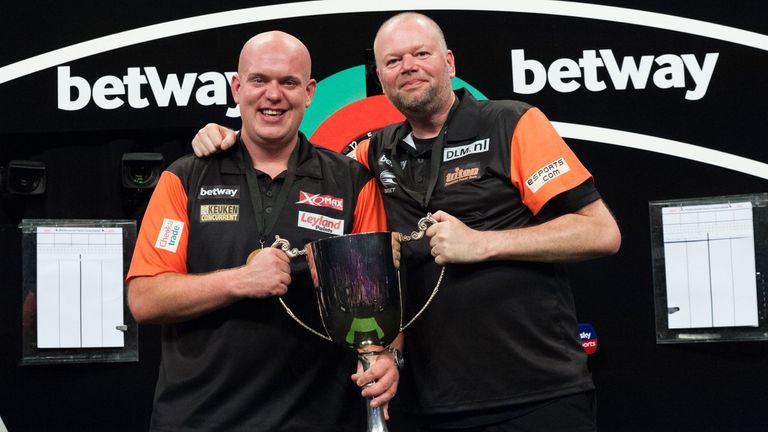 Barney has some notable wins over Van Gerwen in the recent past, including at last weekend's World Series Finals, but crucially while Van Gerwen continues to power to titles, 18 and counting this season, Barney's wait goes on but he is undaunted.
He said: "I want to be the world champion again and I still think I can but I see how hard I have to work now, I can't sit around, you don't get it for free, everyone is so talented.
Like Wade in Dortmund and Vienna, Barney will arrive in Wolverhampton with proven pedigree despite the barren run. The Machine returned in style, now its the turn of the great Doyen of Dutch darts to similarly prove he is back at the top table.
Darts season is in full swing and continues on Sky Sports with the Grand Slam of Darts which gets underway with a double session on Saturday, November 10 and continues through to the final on Sunday, November 18
The World Championships are just around the corner and get underway from the iconic Alexandra Palace on December 13.
Don't forget to download, subscribe and listen to the brand new Darts Show podcast, episode one is already available and episode two is on the way next week.