Mikuru Suzuki admits it would be 'special' to appear at the Alexandra Palace
By Josh Gorton
Last Updated: 16/11/18 11:32pm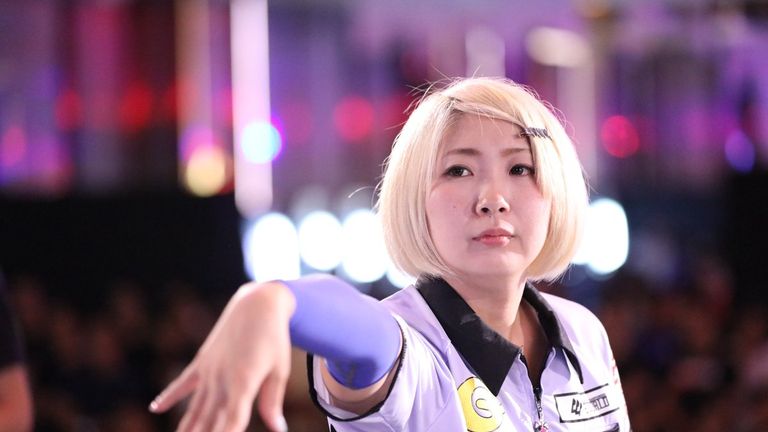 Mikuru Suzuki has taken Asian darts by storm over recent years, winning 18 consecutive stage events in an unbeaten run stretching back 12 months.
As she prepares to compete in Saturday's Women's World Championship qualifier in Dusseldorf, we caught up with the woman of the moment to discuss her sparkling form.
The two-time World Masters quarter-finalist is currently enjoying the longest unbeaten streak in world darts, therefore she could be forgiven for exuding confidence ahead of this weekend's qualifier, but her feet are remaining firmly on the ground.
"I really enjoy winning but at the moment, I am only winning the ladies professional tournaments. I have confidence in the ladies events", said Suzuki.
DOWNLOAD & SUBSCRIBE TO THE DARTS SHOW PODCAST
"I am also participating in The World Soft-Tip Darts tournament and also various steel tip tournaments where I go up against the men. My results against the men is still not very good, so that will be my motivation going forward."
Gayl King and Anastasia Dobromyslova are the only two women to have previously competed at the PDC World Championship, and Suzuki admits it would be special to follow in their footsteps.
"It would be really special. I'd really like to have a chance to experience the atmosphere of the venue, the crowds," Suzuki added. "I've only seen the event on television but have never been a part of it. It will be a very memorable experience should I be able to qualify."
The 36-year-old has frequently come up against male opposition on the PDC Asian Tour this year, and she became the first female player to be invited to play in Super Darts, which has only strengthened her resolve to succeed.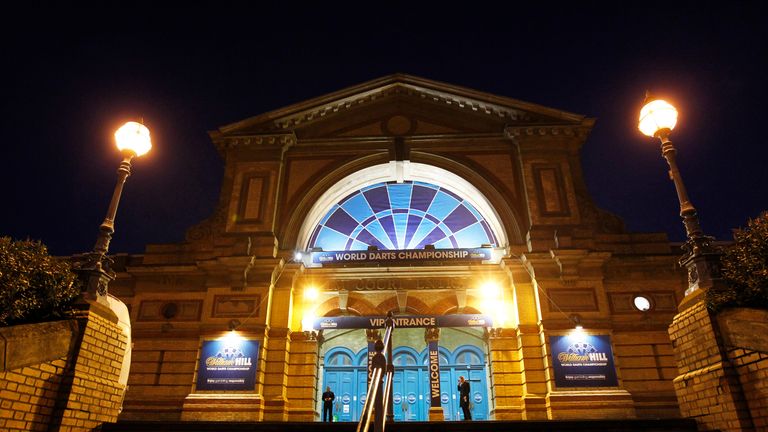 "It is a really good experience for me to play in the PDC Asian tour against the men," Suzuki said. "Besides myself, there are also several lady players that join the tour and try hard as well.
"I don't have much success yet, but I am definitely motivated to practice and do well on that tour as well. It really gives me a chance to measure myself against the others from all over Asia."
However, while the Japanese star bids to secure her spot at the Alexandra Palace, she's already preparing for her BDO World Championship debut in January, after coming through qualification in October.
"This was my third try at the qualifiers and I am excited to be a part of the BDO World Championship in January," she added. "The game format is a lot longer than what I am used to, so I really feel the need to practice even harder.
"It is great that I am the first Japanese lady player to compete. But really, I just feel like I can finally compete against the other top female players in the world. I am just at the start line but at least I am here and able to compete."
The women's game is now being afforded the exposure it deserves and Suzuki anticipates that this will only have a positive influence on the standard and popularity of the sport going forward.
"I feel that the performance level of the women's game will continue to improve and there will be more ladies in the future competing in various tournament," Suziki said. "More ladies will hope to be a professional dart player in the near future.
"I really hope that darts will grow even more resulting in more prize money being available for the ladies as well as the men, so there will be more ladies competing in the future."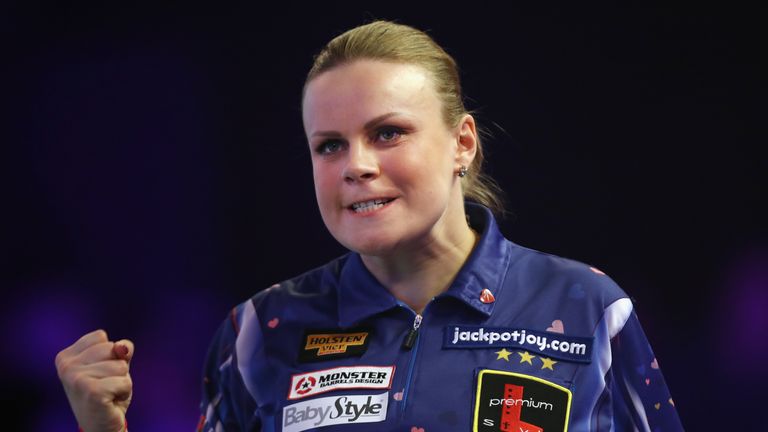 However, while Suzuki remains a wonderful ambassador for the women's game, her determination to challenge her male counterparts illustrates why she's had so much success over recent years.
"I really want to improve my game. I will not stop as a top ladies player in Japan or Asia, but I want to be the best player, period, regardless of the gender," Suzuki added.
"Darts is not a contact sport, so there is really no physical disadvantage for being a lady player. I want to be the best player in Japan and Asia."
Keep up to date with the news as the tungsten enters its busiest time of year with the PDC World Championships just around the corner get all the latest at www.skysports.com/darts and join in the conversation@SkySportsDarts