Austrian GP driver ratings
Valtteri Bottas makes his case for title contention as Sebastian Vettel and Romain Grosjean impress while Daniel Ricciardo takes a double award...
By Matt Morlidge, Jonathan Green and Pete Gill
Last Updated: 21/08/17 11:24am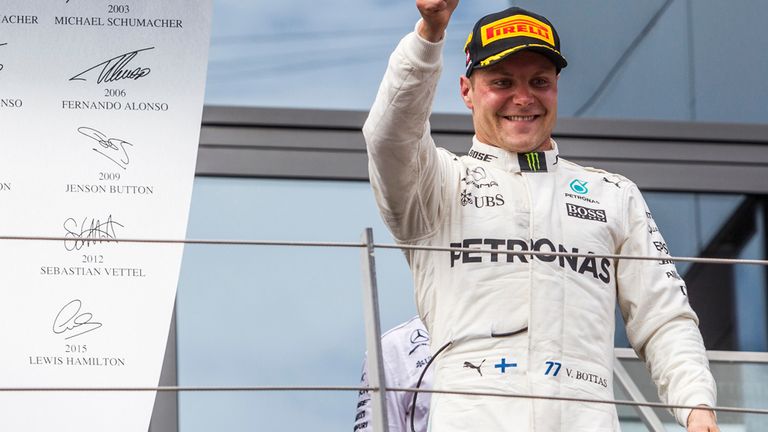 The weekend Valtteri Bottas confirmed he is a genuine contender in this season's title battle and made it a three-way race for the championship.
The Finn did enough to take pole on Saturday, without putting together the perfect lap, before executing an inch-perfect start and driving a near flawless race to take the second victory of his career.
As with his win in Russia in April, Bottas showed he can handle the pressure of being pursued by four-time world champion Sebastian Vettel as he held off the championship leader in the closing stages.
"You sense he knows this is his big chance and he's not going to let this go easily," said Sky F1's Damon Hill.
Thirty-five points behind Vettel, 15 behind team-mate Lewis Hamilton, Bottas will have the multiple world champions looking closely over their shoulder over the remainder of the season.
And it will surely not be much longer before Mercedes put a new contract on the table.
Rating out of ten: 9.5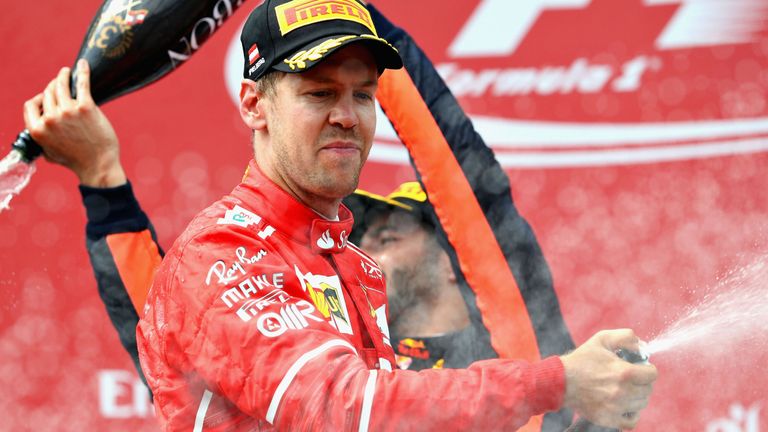 Sebastian Vettel came into the Austrian GP under fire from the world's media, under pressure from a fired-up title rival, and under the scope of race stewards.
He exits it with a 20-point championship advantage over Lewis Hamilton. He certainly would have taken that.
Vettel may well point to the fact that he could have taken pole here were it not for Romain Grosjean's errant Haas in qualifying, while he was also frustrated that Bottas both wasn't penalised for his "unhuman" start and couldn't quite catch the Finn before the chequered flag.
But given Mercedes' recent surge, this was a fine weekend for Vettel. The four-time world champion now heads to Silverstone on the front foot in the title battle.
Rating out of ten: 9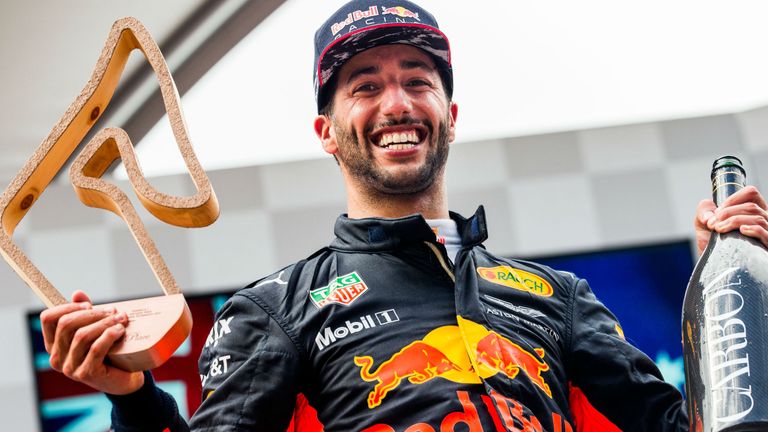 Five podiums on the bounce for Daniel Ricciardo and no one can put this one down to luck.
The Australian was aggressive off the line and his opening lap pass on Kimi Raikkonen was move of the day and crucial to securing Red Bull a home podium.
Ricciardo can also claim defence of the day for the way he held off the challenge of Hamilton in the final laps. It looked like Hamilton had found his way past on the penultimate lap but Ricciardo placed his car perfectly at Turn Four to keep the three-time world champion at bay.
"Remarkable" was Red Bull team principal Christian Horner's assessment of Ricciardo's podium feat. The shoey is becoming a regular feature of F1 2017.
Rating out of ten: 9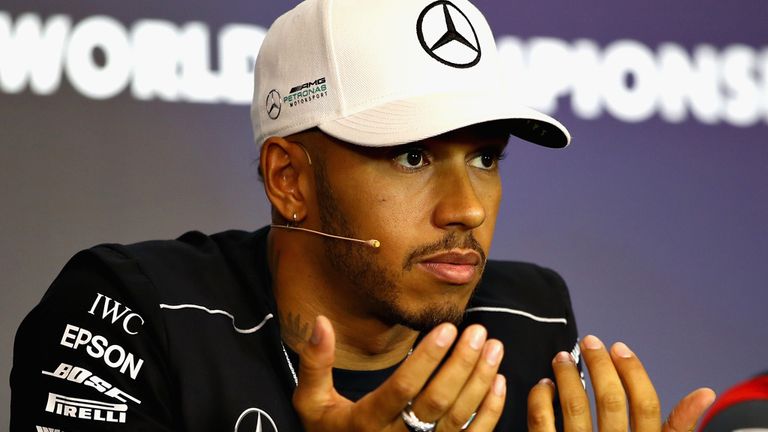 Not so much a race to forget for Lewis Hamilton as a race to get out of the way from the moment he was informed by his Mercedes team that he'd be hit with a crippling grid penalty.
Although the Mercedes driver subsequently judged the result of his damage-limitation operation to have been "pretty average", Hamilton set the fastest lap of the race and crossed the line just seven seconds behind Vettel and Bottas having lost over 11 in the opening 10 laps.
Despite some frustrated-sounding messages from the cockpit, Hamilton had sufficient pace to win the race but for his grid penalty.
What he really needs, after the complications of Baku and the gearbox change here, is a clean weekend at Silverstone.
Rating out of ten: 8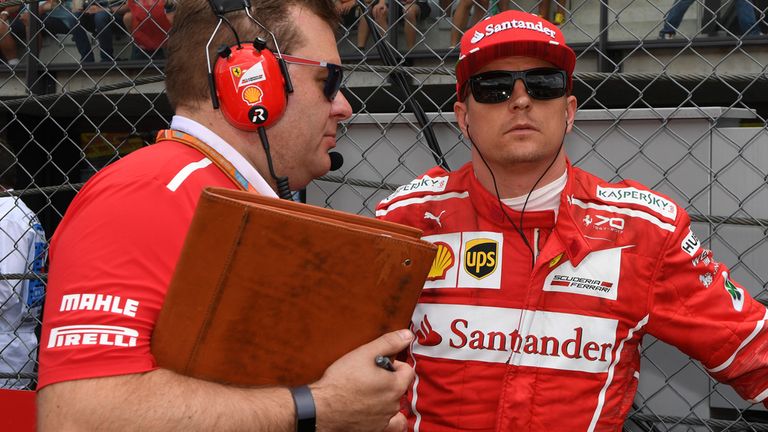 More first-lap drama for Kimi Raikkonen, and another disappointing weekend when so much more was on offer.
With Hamilton starting five places behind him, the Finn had a huge opportunity to at the very least secure a podium place despite his half-second deficit to Vettel in qualifying. However, an average start saw Ricciardo close him down and force him off track, and Raikkonen was never able to truly recover citing a lack of balance as he finished 20 seconds behind race winner Bottas.
With Ferrari chief Sergio Marchionne in town and admitting no deal had been reached with Kimi for 2018, this was not the time to put in a below-par performance.
Rating out of ten: 7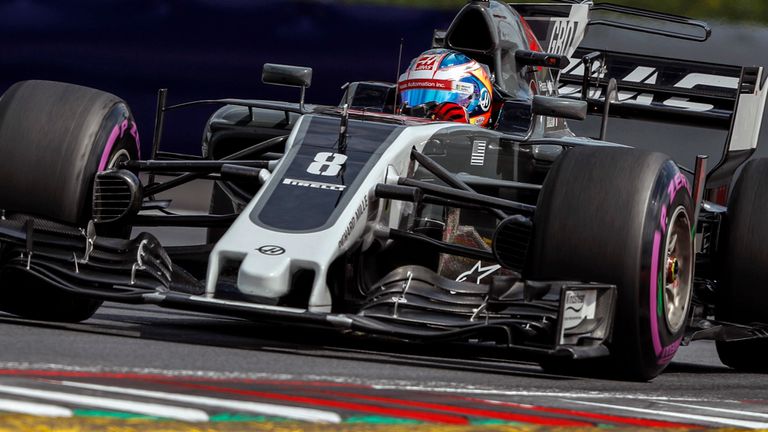 Away from the frontrunners, Romain Grosjean was arguably the driver of the weekend.
The Frenchman delivered the perfect response to his nightmare weekend in Baku by running in the top 10 from Practice Two onwards and ensured Haas "won Formula 1 Grand Prix 2" by being best of the rest with a sixth-place finish.
Grosjean was running as high as fourth early on and while he stood no chance of keeping Hamilton and Raikkonen behind him, he bared his teeth to fend off Sergio Perez's Force India.
It's now four top-10 finishes in the last five races for Grosjean. Just in time for silly season too...
Rating out of ten: 9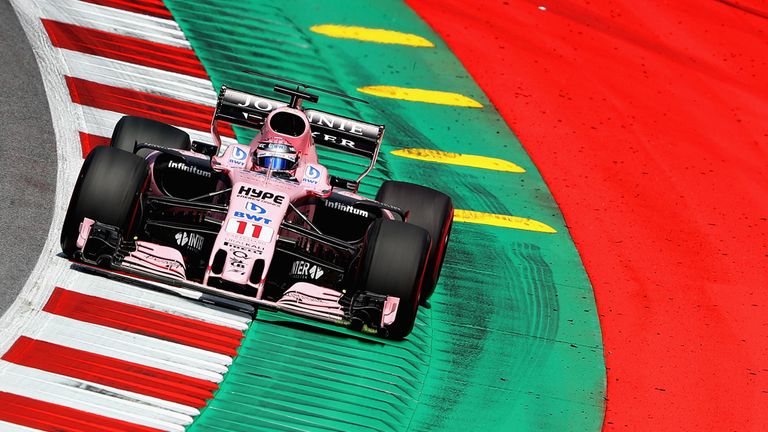 It may not be flamboyancy that earns Sergio Perez his many F1 plaudits, but his consistency is something to be admired. The Mexican's Baku retirement two weeks ago was just his second non-points finish in 18 grands prix, and he made sure to avoid the often aggressive sister Force India on this Sunday.
Out-qualifying team-mate Esteban Ocon for the eighth time this season, Perez then casually avoided the first-lap drama and, while he was disappointed not to have been able to get close to Grosjean, seventh place was almost a best-case scenario after Force India's troubling start to the weekend.
And how about this for glowing praise from Sky F1's Damon Hill? "You can see Sergio Perez doing a great job at Ferrari," he said. "He's a top quality driver and has matured a lot."
Rating out of ten: 8.5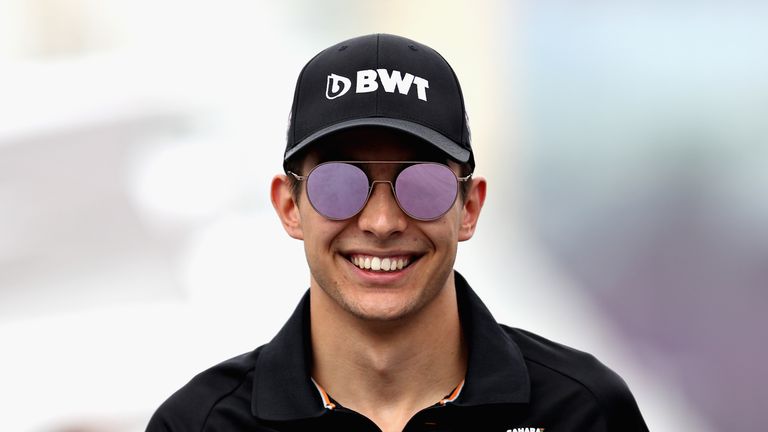 Esteban Ocon is beginning to develop a bad case of deja vu in the timesheets. Sunday's result was the fifth time this season that he had finished directly behind his team-mate in the standings while Bahrain remains the only occasion when he's out-qualified Sergio Perez.
For a rookie, it's still a good return…but perhaps not quite satisfyingly good?
Rating out of ten: 7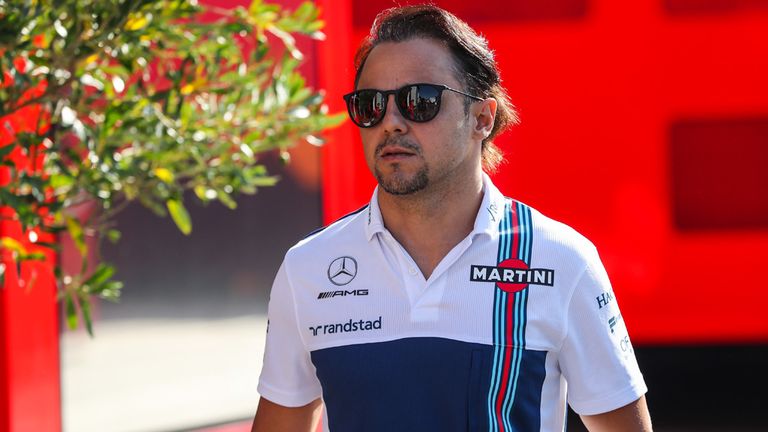 Felipe Massa was in no mood to celebrate a ninth place finish but it was a brilliant recovery drive from the Brazilian after starting 17th.
Starting on the soft tyre, Massa took advantage of the Turn One chaos to climb to 10th on the opening lap and the strategy allowed him to close on Esteban Ocon as the race progressed.
Ultimately the Force India proved too quick, even after the veteran switched to ultrasofts, but leading home a double points finish for Williams after Saturday's nightmare was fine damage limitation from Massa.
Rating out of ten: 7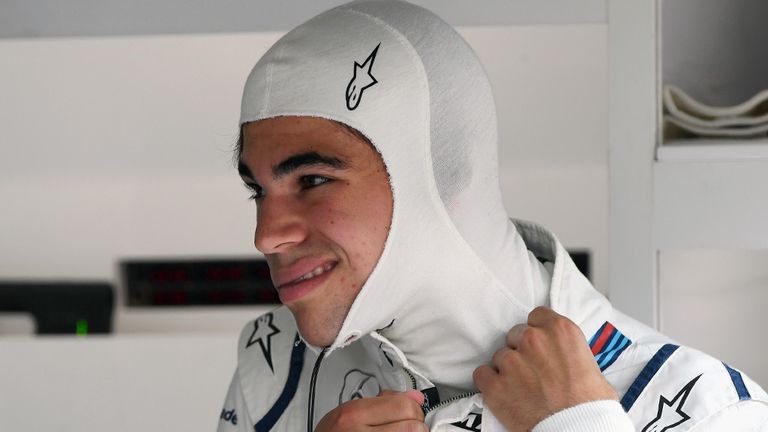 Building on his Baku podium, Lance Stroll continued his recent improvement with a solid run behind Massa to hold on for a hard-fought 10th.
Having spent much of the first half of the race fighting off Kevin Magnussen, the youngster then had Jolyon Palmer company for around 40 laps - with the pair less than a second apart for the race's conclusion.
It's to his utmost credit, then, that he didn't make a mistake in those pressure-filled circumstances. Nor, despite its early finish, was qualifying a disaster: Stroll was within a tenth of team-mate Massa.
Rating out of ten: 6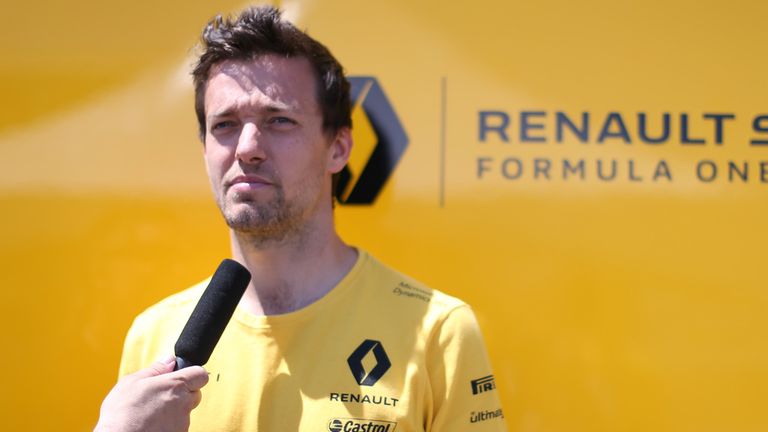 Another case of so near yet so far for Jolyon Palmer. Points remain elusive for the Briton this season after a third 11th-place finish in four races, and once again within a second of 10th.
Palmer hounded Lance Stroll in the closing stages but, ultimately, it was Friday technical glitches and a poor qualifying session which again had him playing catch-up over a weekend. On such a short circuit, Palmer consigned himself to a sixth Q1 exit with a small error on his flying lap.
Will his luck change at his home grand prix next week?
Rating out of ten: 7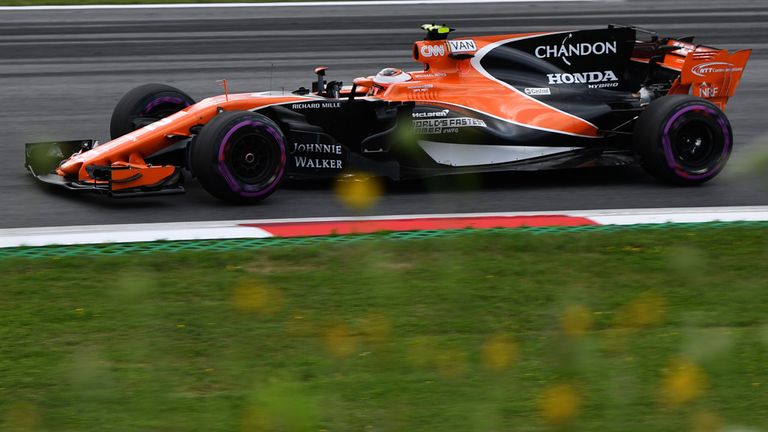 Stoffel Vandoorne has still yet to out-qualify Fernando Alonso, while he's still waiting to score his first 2017 F1 point. Sure, McLaren's package is hardly ideal but the pressure will surely be ramping up on the highly-rated Belgian should this drought continue.
Vandoorne, unlike his illustrious team-mate, managed to escape Turn One unscathed, but was never able to turn what he called "encouraging" MCL32 pace into points as he finished 12th. An avoidable drive-through penalty for ignoring blue flags did not help his cause.
Still, at least McLaren management seem to be backing their rookie for a 2018 race seat, with director Zak Brown telling Sky F1: "We think he's a future world champion and we don't expect any change."
Rating out of ten: 6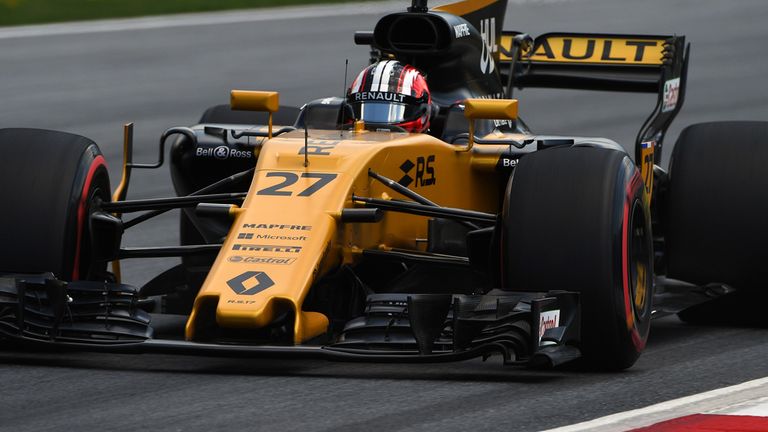 Nico Hulkenberg's horrible Sunday at Spielberg was an example of how race days can spiral into something very messy.
A bad start led to a gamble on strategy as Renault tried out the soft tyres and a spate of blue flags "losing huge amounts of time" followed to rule out any prospect of a comeback. A case of move on and quickly forget.
Rating out of ten: 5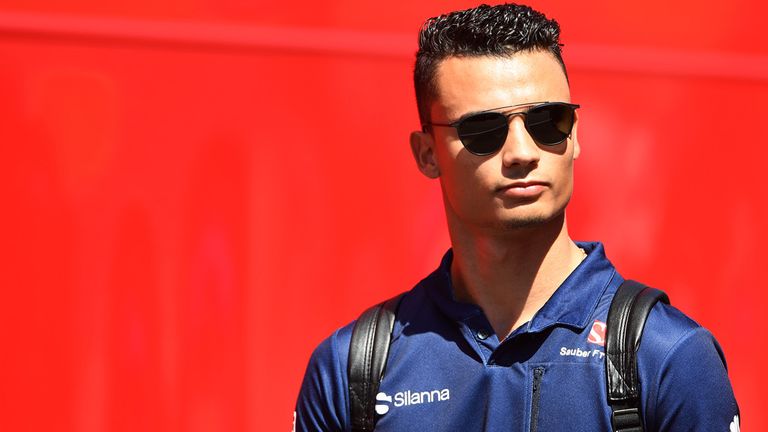 There weren't many big movers during the Spielberg race, but Pascal Wehrlein's salvaging of a 14th-place finish after starting in the pit-lane was an impressive feat. He may not be competing for regular points like his fellow Mercedes junior Ocon, but the German is consistently getting the better of his more experienced team-mate. One wonders where Wehrlein will end up next season, however.
"This result was the maximum for today," he said after the race.
Rating out of ten: 7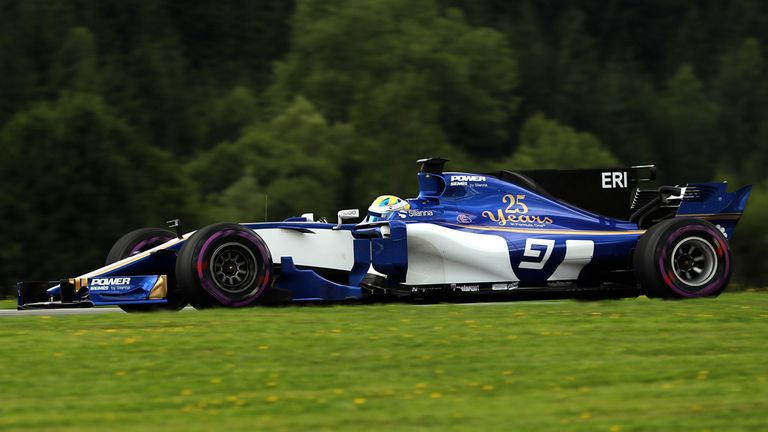 Marcus Ericsson was able to out-qualify Wehrlein for just the second time in 2017 on Saturday, but still finished behind his Sauber team-mate despite his start from the pit-lane.
The Swede claims to have struggled with his tyres in the opening stint and admitted: "Overall I was struggling to keep up the pace." Quite.
Rating out of ten:6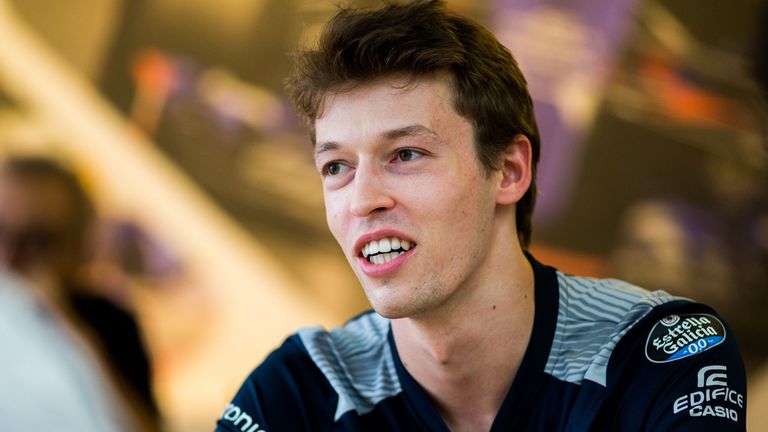 If crashing into your team-mate is the number one cardinal sin in F1, shunting the star driver of your parent team out of the race at the first corner of their home grand prix must be a close second.
Emphatically out-qualified by Carlos Sainz, Austria couldn't have gone much worse for Daniil Kvyat - with his first-lap aberration made official by the penalty meted out against him by the stewards.
Nor is 2017 going his way either: approaching the halfway stage, he still trails team-mate Sainz by 29 points to four.
Rating out of ten: 3
Did not finish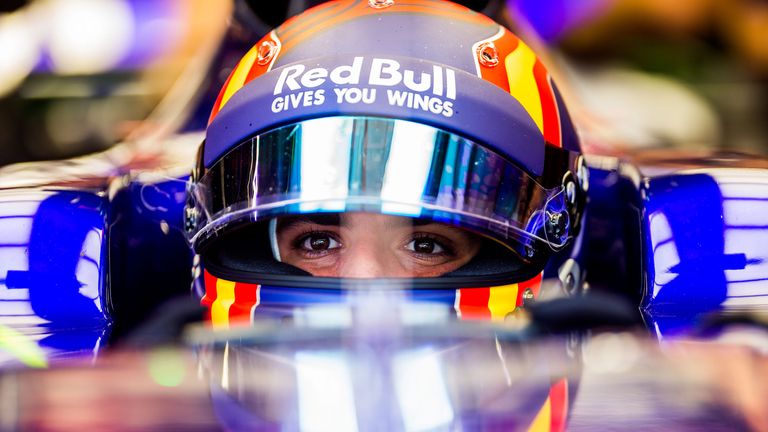 A weekend to forget for Carlos Sainz. All eyes were on the Spaniard after his comments on Thursday about him being 'unlikely' to remain at Toro Rosso in 2018, something which brought a withering rebuke from the Red Bull hierarchy.
On track things did not get much better for the 22-year-old. While he put practice spins behind him to qualify in the top ten, engine woe saw him drop to 16th in the opening laps before being forced to retire on lap 44.
"What a glorious race," Sainz said sarcastically as he returned to the garage. Things can only get better at Silverstone.
Rating out of ten: 5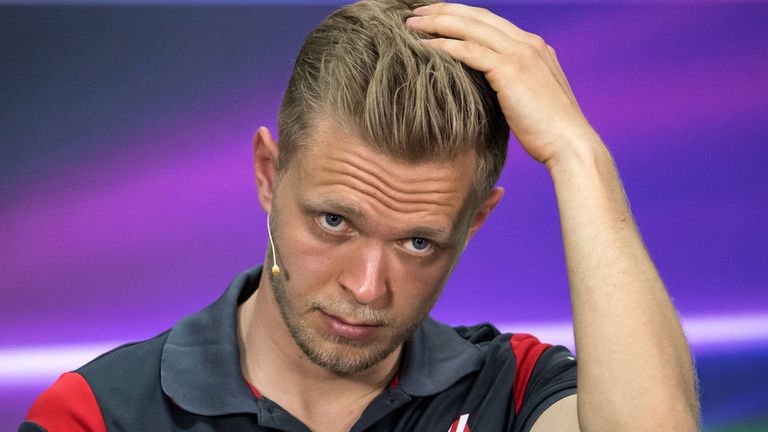 Kevin Magnussen turned the airwaves blue after his engine blew while challenging Stroll for 10th but the Dane's frustration must have been building since qualifying when a suspension failure prevented him joining his team-mate in Q3. The improved pace will be keenly welcome but the end result was a missed opportunity.
Rating out of ten: 6.5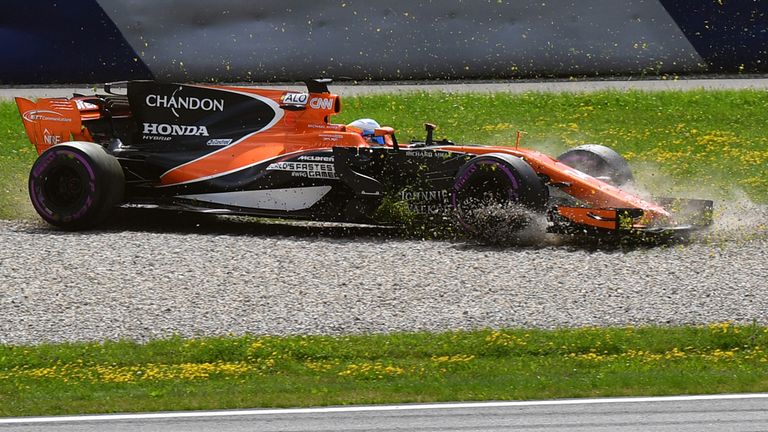 The fact that Fernando Alonso was right behind Verstappen's Red Bull into Turn One tells you just how good a start the Spaniard got on Sunday, but his race was over before it began when Kvyat shunted into the back of him.
Points could have been on the table for Alonso but, as he said: "Sometimes, the guys behind risk things a bit too much."
Rating out of ten: 6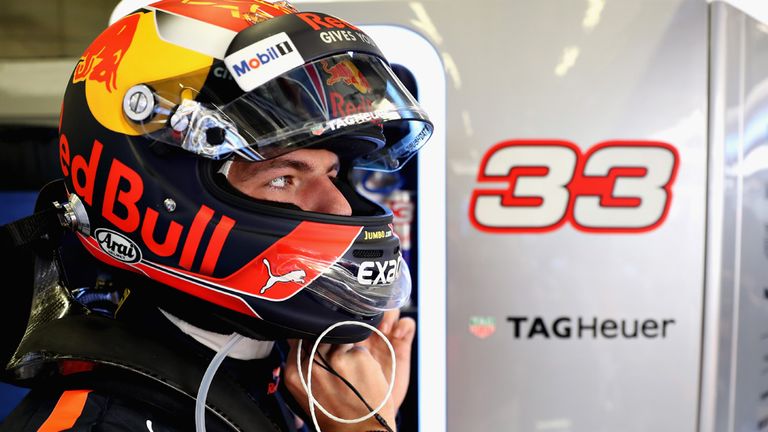 A fifth retirement in seven races for the unfortunate Max Verstappen. There are only so many ways to state just how unfortunate he has been of late. We've now run out.
Rating out of ten: 6
Don't miss a bumper F1 Report on Wednesday at 9pm on Sky F1 as paddock journalists Ben Hunt and Chris Medland join Rachel Brookes to both review the Austrian GP and look ahead to a much-anticipated British GP
Comment below to get involved in the debate, but please adhere to our House Rules. If you wish to report any comment, simply click on the down arrow next to the offending comment and click 'Report'.