A frustrated Jenson Button said McLaren 'messed up' in Japanese GP qualifying
Englishman lines up 16th, two places behind team-mate Fernando Alonso, who said his lap was the best he could manage at Suzuka
By Mike Wise
Last Updated: 29/09/15 10:51am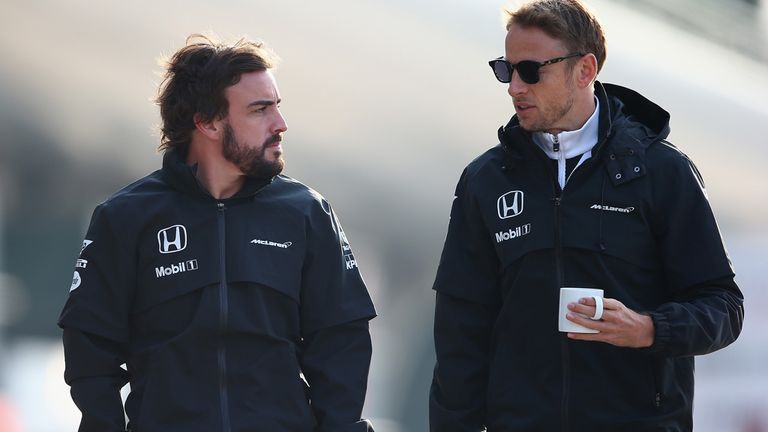 Frustrations were simmering at McLaren during qualifying for the Japanese GP on Saturday, particularly for Jenson Button.
The Englishman qualified 16th at Suzuka, although he reckons he might have made it out of Q1 but for the yellow flags which came out towards the end of the session when Max Verstappen's Toro Rosso stopped on track.
What particularly irked Button, though, was the team's failure to communicate a message to switch the engine mode on his car ahead of his first flying lap.
"There was a yellow flag in the middle sector so obviously I had to lift. Without that I probably would have got through," he told Sky Sports F1 afterwards.
"On my first run I wasn't told what engine mode to be in - every time before our timed lap we're told before we start - and I wasn't told. So I went to the wrong setting and it emptied the pack after half a lap."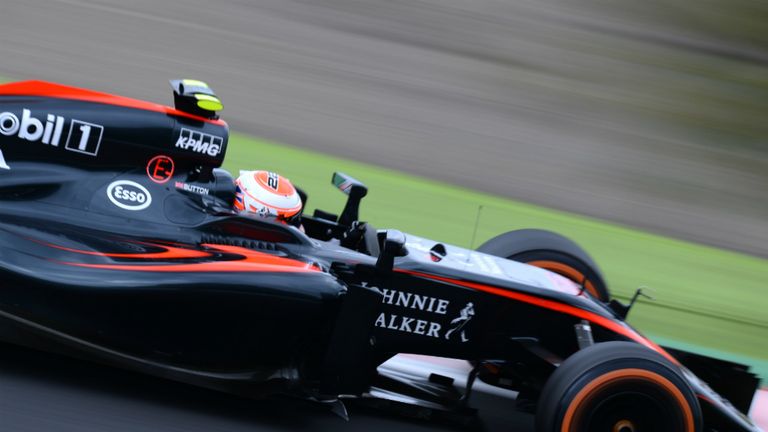 Button, whose F1 future is currently subject to intense speculation, said the current competitiveness of McLaren's Honda-powered MP4-30 means that any errors will be punished even more than usual.
"The car didn't feel too bad to drive, but you need to get everything out of it; you can't make a single mistake. Even getting the front wing just half a turn out; everything has to be right," he added.
"Then you have a chance of doing something at least. We definitely messed up today."
Team-mate Fernando Alonso qualified 14th and radioed the team to say "I cannot do much more than this" after completing his fastest lap around the 3.6-mile track.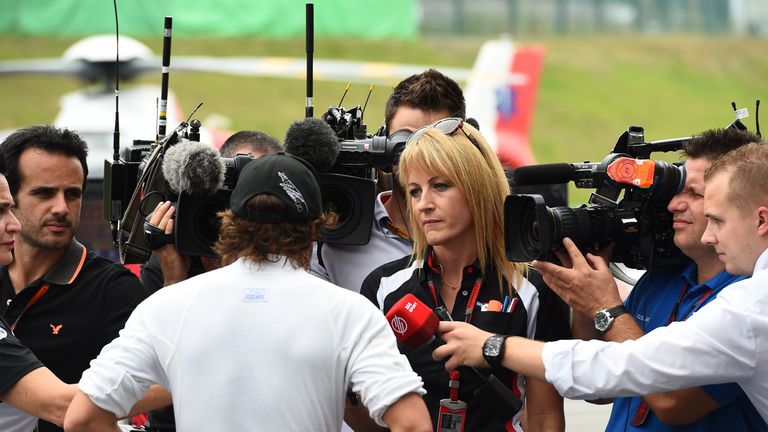 Yet he was still 2.1s slower than polesitter Nico Rosberg and with the season now drawing to a close, the Spaniard wondered whether the gap is too big for McLaren-Honda to bridge this coming winter.
"I told the guys this is probably the best lap I can get around here for my career. I could put 100 sets of tyres on in the afternoon and repeat the lap but probably I cannot get to that lap time," he said.
"It's frustrating, no doubt, but this is the situation and everyone is doing their best.
The 34-year-old, who clinched his first world title almost exactly 10 years ago, added: "There are no magic solutions from one race to another and we also have to quantify what is the possibility from one year to another.
"We are 2.1 seconds behind, so that's a very big gap and trying to do it in one winter will be the next one. But if not then probably we need to wait one more year."