Andreas Seidl leaves McLaren to join Sauber ahead of Audi transition; Andrea Stella appointed McLaren team principal
Andreas Seidl appointed Sauber Group chief executive ahead of Audi Formula 1 entry in 2026; Sauber announcement comes following Frederic Vasseur's departure for Ferrari; McLaren replace Seidl as team principal with former executive director Andrea Stella
Last Updated: 14/12/22 6:20am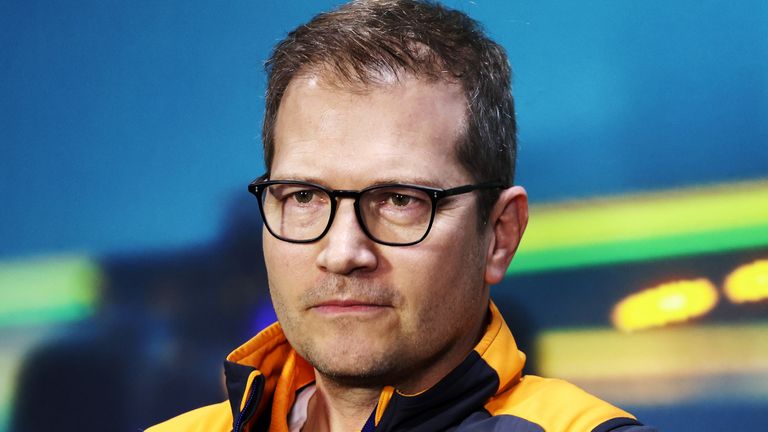 Andreas Seidl is set to oversee Audi's entry to Formula 1 in 2026 after leaving his role as McLaren team principal to become chief executive of Sauber.
Seidl, who will start work at Sauber in January, will be replaced in his role at McLaren by Andrea Stella, who has stepped up with immediate effect from his previous position as executive director.
Sauber currently operate as Alfa Romeo, but are expected to go back to running under the company name in 2024 and 2025, before the team merges with Audi for the German manufacturer's F1 debut in 2026.
Seidl replaces Frederic Vasseur as Sauber chief executive after the Frenchman joined Ferrari earlier on Tuesday, but will not fill the team principal position that his predecessor also held.
"It is great to join the Sauber Group from January," said Seidl, who worked as engineer for the Sauber team when it was owned by BMW between 2006 and 2009.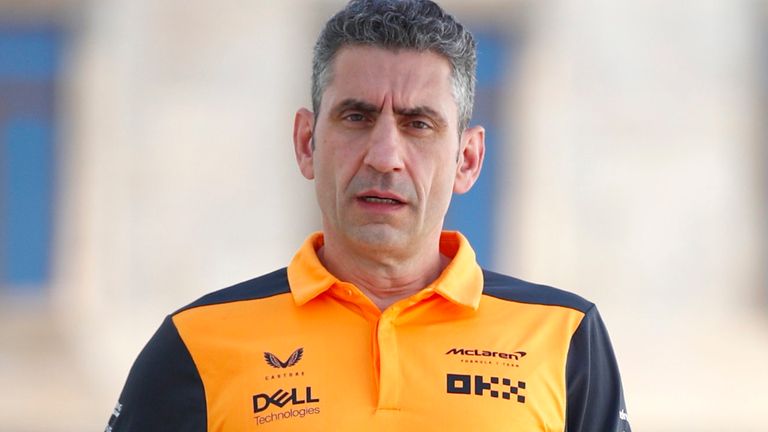 "This is a team with a rich history in Formula 1 and an organisation I know really well from my time working and living in Hinwil for four years.
"I can't wait to join the team and work with all the colleagues at the Sauber Group on the ambitious goals we have set together. I want to thank Finn Rausing and everyone at the Sauber Group for their choice: I am looking forward to repaying their trust with my work."
Sauber said Seidl would play a part in choosing a new team principal, with an announcement to come in "due course".
The team announced in October they would partner with Audi for the German company's 2026 entry to F1, which coincides with the introduction of new engine regulations for the sport.
Audi will develop engines for the team from their German base, while the chassis is still expected to be developed by Sauber in Switzerland.
Last season's sixth-placed finish in the constructors' championship equalled the team's highest finish since 2012, and was the best performance of their partnership with Alfa Romeo.
Stella steps up at McLaren
Seidl's departure from McLaren comes after four seasons as team principal, during which he oversaw a first win for nine years when Daniel Ricciardo triumphed at the 2021 Italian Grand Prix.
McLaren chief executive Zak Brown said: "I've really enjoyed working with Andreas. He has provided great leadership for the team and has played a significant part in our F1 performance recovery plan and ongoing journey to return to the front of the grid.
"I thank him for the transparency throughout the process which gave us time to plan accordingly."
Stella has been with McLaren since 2015, working as head of race operations, performance director and since 2019 as executive director.
The 51-year-old Italian worked at Ferrari for 13 years as a performance engineer and race engineer before joining McLaren.
"Andrea is a highly talented, experienced and respected member of our team with a strong track record of leadership and success in Formula 1," Brown added.
"His move into this role is a great example of the strength in depth we have in our team, and I'm excited to be working more closely with him with a joint focus on moving up the grid and winning races."
Stella takes charge of a new driver line-up for 2023, with rookie Oscar Piastri set to drive alongside Lando Norris after replacing Daniel Ricciardo, with the team looking to bounce back from losing out to Alpine in the battle for fourth place in the 2022 constructors' championship.
"We are realistic about the amount of work ahead of us to move back up the grid, but I am excited and encouraged that I am in this journey together with a team full of talent, experience, racing spirit and dedication," Stella said.
"I look forward to working closely with each of them, Lando and Oscar, to together achieving great success and enjoying the journey."
'Ferrari approached Seidl before Vasseur'
Sky Sports News reporter Craig Slater says Seidl's departure is a "blow" for McLaren, and he was also approached for the Ferrari job.
"The big mover is this man, as far as I'm concerned, Andreas Seidl," Slater said.
"Sources have told me that he was approached for the Ferrari job before Fred Vasseur got it.
"He's going to Alfa Romeo but that team is going to be Audi in 2026, a big manufacturer team, part of the VW group, coming into F1, building their own engines.
"They intend to be a force, and by the looks of it, getting him on board at this stage, it seems they want to come in in 2026 as a team capable of winning the world championship.
"Andreas Seidl has a deeper history with the VW group. He took Porsche to three successive Le Mans championships in the 2010s, so they know all about him.
"I would say, after Christian Horner as a pure race team boss, he is the most highly rated in Formula 1.
"Toto Wolff is a slightly different creature, a bit more of an owner, businessman type entrepreneur figure, but Seidl is very highly rated, so that will be a blow, no question about it, at McLaren."