Hockenheim boss reportedly rules out hosting German GP in 2015
Circuit boss Georg Seiler says it is too late to do a deal
By Sky Sports Digital
Last Updated: 19/03/15 4:14pm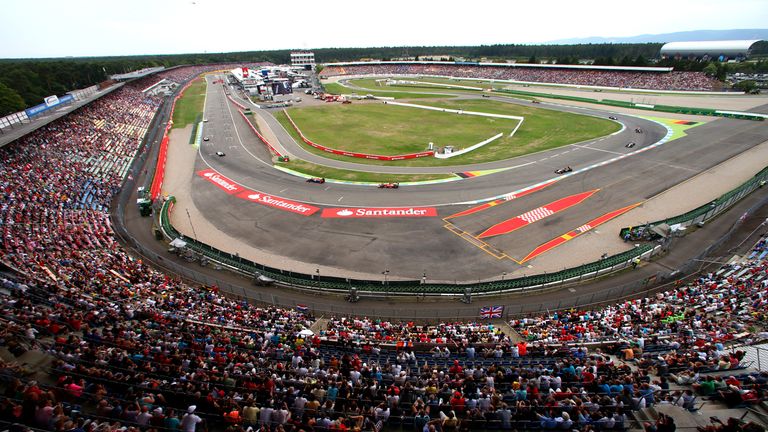 There will be no German GP in 2015, according to reports in the country after Hockenheim's boss Georg Seiler said the time had passed to put a deal together.
The race has been hosted on alternate years by Hockenheim and the Nurburgring to allow the venues to share the financial burden of staging the event.
However, its future has been in doubt as the Nurburgring, which was due to host the race in 2015, continues to battle financial problems.
In January Bernie Ecclestone declared that the Nurburgring could not stage the race "because there's nobody there" and confirmed he was in talks with Hockenheim to become the sole host.
Ahead of the Australian GP, the F1 supremo went a stage further: "The German Grand Prix is dead at the moment," Ecclestone was quoted by the Independent. "It won't get replaced if it doesn't happen. As with any race, if it is cancelled it is cancelled. There's not much we can do."
However, a deal is yet to be confirmed and the circuit's boss Seiler says it is now too late to organise staging the race.
"We have no more hope that the Formula 1 takes place here. We have done everything in the last few years everything to make the fans happy," Seiler was quoted by Bild.
"The time has expired, to organize a race here. Otherwise, the quality of the event would have suffered.
"We had said we were willing host the race of the Nurburgring - something we had no contractual obligation to do.
"There were discussions with third parties on an assumption of risk, but those were not succesful."