Lewis Hamilton: 'Unfair if rules changed to stop Mercedes'
World champion also welcomes the return of Fernando Alonso
By Pete Gill
Last Updated: 25/03/15 12:32pm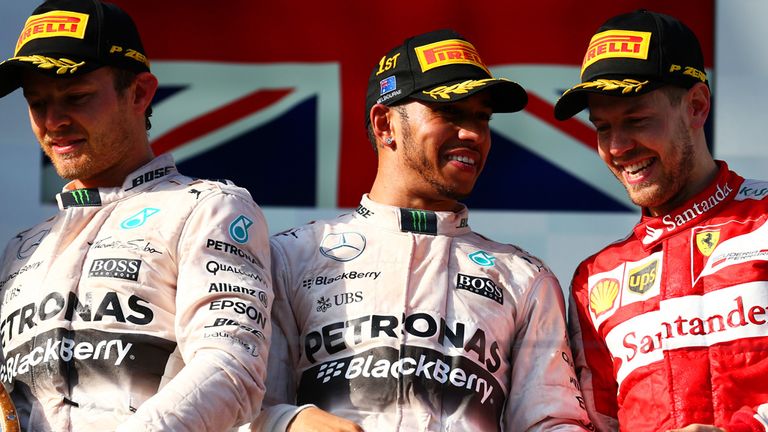 Lewis Hamilton says it would be unfair if F1's current technical regulations were amended to curb Mercedes' current domination.
After scoring a record-breaking 11 one-two finishes in 2014, the Silver Arrows began the new season in emphatic fashion last week in Australia as Hamilton eased to victory ahead of Mercedes team-mate Nico Rosberg.
But no sooner had the champagne been sprayed than criticism was being voiced elsewhere in the paddock about the the size of Mercedes' superiority, measured at 1.4 seconds in qualifying and over half a minute on race day.
"When we were winning, we were never winning with the advantage that they have," complained Red Bull boss Christian Horner. "The FIA within the rules have an equalisation mechanism. Perhaps it's something they need to have a look at."
Reigning world champion Hamilton, unsurprisingly, takes a different view.
"We all have the same regulations and it's a race of who does the best with them. Ultimately they did the job many years ago and now we are doing the job. It would be unfair in that sense. Our team has worked very, very hard with the same rules - and we've done a good job," he told Sky Sports News HQ.
Seemingly ready to lock horns with their rivals both on and off the track, Hamilton's team-mate Nico Rosberg has invited Sebastian Vettel, with whom Red Bull themselves dominated the sport at the turn of the decade, to Mercedes' engineering debrief on Friday. A battle for the hearts and minds of the viewing public is well underway.
But it's the return of Hamilton's former team-mate at McLaren, Fernando Alonso, which is bound to be the centre of attention at the start of the weekend with the Spaniard poised return to action for the first time since his crash in testing a month ago.
"We never want to any drivers not racing, especially due to health issues or something caused by F1," said Hamilton. "Safety is key, and our primary goal is to make sure all the drivers are kept safe. It's good that he's fit and able to come back. Plus, he's a two-time champion and we need to have the best drivers here."
Sky Sports F1 will show every session from the Malaysia Grand Prix weekend live and available on the move with SkyGo. The race starts at 8am on Sunday March 29, with comprehensive build-up underway from 6:30am.