Ferrari and Honda use engine tokens ahead of the Canadian GP
Engine manufacturers understood to have made first in-season changes to engine specification; Renault and Mercedes yet to spend tokens
By William Esler
Last Updated: 02/06/15 12:51pm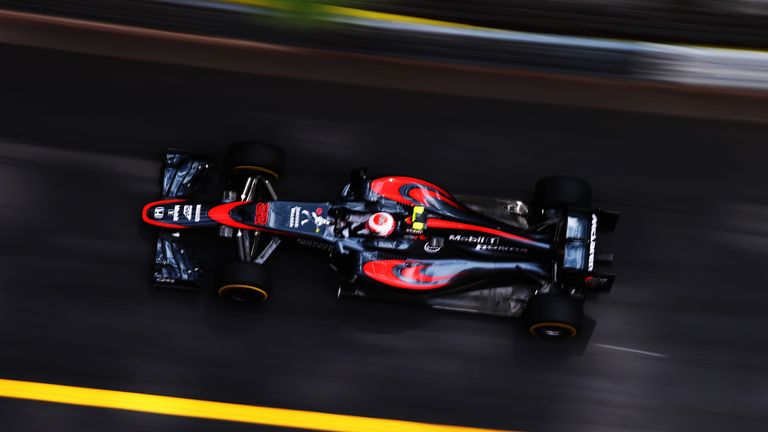 Ferrari and Honda have both used engine tokens ahead of this weekend's Canadian Grand Prix, making the pair the first manufacturers to take advantage of in-season development.
The new hybrid engines introduced at the start of last year had their specification frozen for the duration of the season. This year Mercedes, Ferrari and Renault were each given a total of 32 tokens to spend, with Honda given nine - an average of what the three teams had left ahead of the Australian Grand Prix.
Having used 22 during pre-season, Ferrari have now spent a further three tokens, leaving seven for the remainder of the season. Although there is no confirmation that the upgraded engine will be used in Montreal, it was widely expected that the Scuderia would bring an improved powerunit to this weekend.
Honda have spent two of their nine tokens, with McLaren stating that they have been working on reliability ahead of the Canadian GP.
According to Adam Cooper's blog, a technical directive from the FIA's Charlie Whiting to the teams on Monday said: "Further to our note on 13 March (TD/008-15) I can confirm that, in preparation for the Canadian Grand Prix, two power unit manufacturers have used some of their allocated 'tokens'.
"As a consequence, and in accordance with Appendix 4 of the F1 Technical Regulations, each manufacturer now has the following number of 'tokens' available for use during the 2015 season.
"Mercedes 7
"Ferrari 7 (3 used)
"Renault 12
"Honda 7 (2 used)".
Lotus CEO Matthew Carter told Sky Sports F1 that Mercedes would also bring an upgraded unit to Montreal. However, the Silver Arrows say that this may not be the case, only confirming that Lewis Hamilton and Nico Rosberg will use a fresh engine, the specification of which is yet to be decided.
In the team's pre-race press release Mercedes executive director (technical) Paddy Lowe said that their drivers will take fresh engines in Montreal, but did not mention any powerunit upgrades.
"We will bring new Power Units to this event, the second units of 2015 for each driver," Lowe said.
"Our first Power Units were used for six complete race weekends, an incredible achievement by the team at Brixworth that saw both achieve total mileages of over 4,000 km. We suspect our competitors may also bring new Power Units, which this year may be upgraded in-season using development tokens, so it will be interesting to see whether and how the 'balance of power' is shifted this weekend.
"The Montreal track is hard on the whole car, not just the engine and brakes, so we are concentrating our efforts to get two cars to the finish, something we did not manage last year. We take nothing for granted performance-wise, either; the uniqueness of the track means that there will be a lot to get right if we are to bring home the top prizes."