Red Bull threaten to quit F1 unless regulations are changed
Marko warns "there is a danger" that owner Dietrich Mateschitz will lose "passion for F1"; Horner hits out at engine supplier Renault
By Pete Gill
Last Updated: 09/10/15 11:17am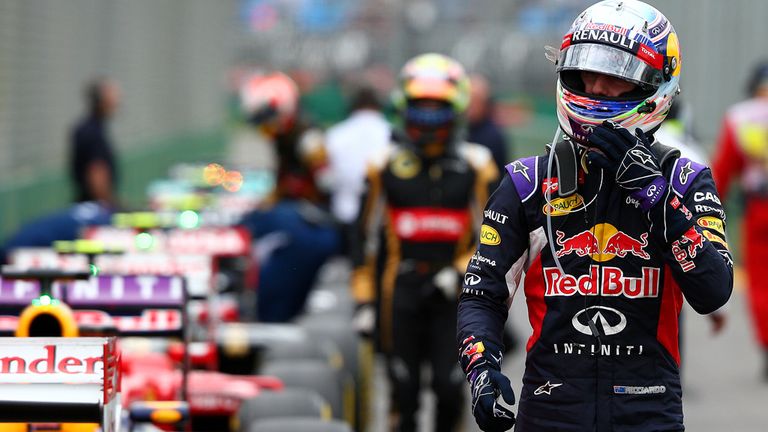 Red Bull have warned they could quit F1 unless the sport's regulations are overhauled in the wake of Mercedes' crushing victory in the Australian GP.
The former world champions finished the season-opening event a lap down on runaway leaders Mercedes, who have dominated the sport since the advent of F1's new power-centric turbo era.
According to Helmut Marko, an advisor to Dietrich Mateschitz, the Red Bull magnate who owns both the eponymous outfit and its junior team Toro Rosso, the group could withdraw from the sport at the end of the year.
"We will evaluate the situation again [in the summer] as every year and look into costs and revenues," Marko was quoted telling the Austrian media in Melbourne.
"If we are totally dissatisfied we could contemplate an F1 exit. The danger is there that Mr Mateschitz loses his passion for F1."
The warning comes despite Red Bull having signed a deal with F1's commercial right controller, Bernie Ecclestone, committing themselves until 2020.
Speaking on Monday, Ecclestone said he didn't think Mateschitz would walk away simply because his team wasn't dominating anymore.
"Whether they will, who knows?," he told Reuters. "Dieter is a sporting guy and I don't think he'll stop because he's being beaten. He's more likely to stop if he was winning."
Red Bull endured a torrid weekend in Australia, with the car of Daniil Kvyat breaking down on the formation lap and Daniel Ricciardo lapped by both Lewis Hamilton and Nico Rosberg.
Team boss Christian Horner hit out at Red Bull's engine suppliers Renault after the race, describing them as "a bit of a mess", and calling on the FIA, F1's governing body, to consider implementing "an equalisation mechanism" in order to clip Mercedes' wings.
"The problem is the gap is so big. You end up with three-tier racing and I think that's not healthy for Formula 1," Horner said.
Ecclestone agrees. "They are absolutely 100 per cent right," he said. "There is a rule that I think [former president] Max [Mosley] put in when he was there that in the event...that a particular team or engine supplier did something magic - which Mercedes have done - the FIA can level up things.
"They [Mercedes] have done a first class job which everybody acknowledges. We need to change things a little bit now and try and level things up a little bit."
Marko also insisted that Red Bull would be unhappy with F1's current formula even if they were still replicating their success at the turn of the decade when they won four successive title doubles.
"These power units are the wrong solution for F1, and we would say this even if Renault were in the lead," he reportedly said.
"A designer like Adrian Newey is castrated by this engine formula. These rules will kill the sport."
The Midweek Report returns at 8.30pm on Sky Sports F1 on Wednesday with Mike Gascoyne and David Brabham joining Natalie Pinkham in the studio to analyse events in Melbourne.