When is the German GP and how can you watch it on Sky Sports?
Qualifying and the race both underway at 1pm UK Time
Last Updated: 31/07/16 3:37pm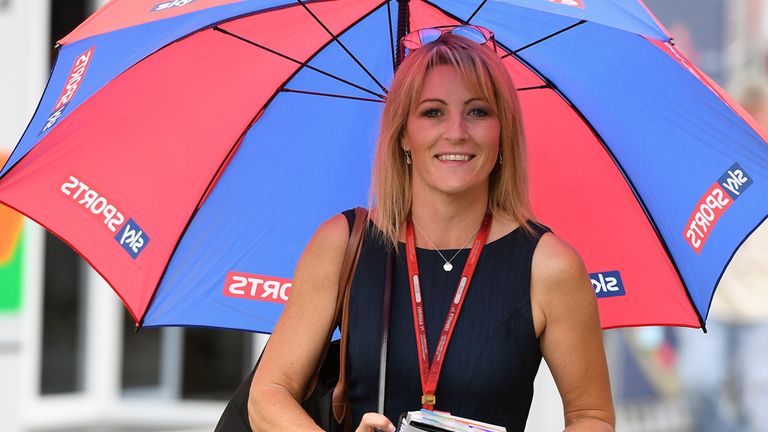 The German Grand Prix is live on Sky Sports - and there are a host of ways you can watch the Hockenheim race.
For the final race ahead of the summer break, 1pm will become your essential time of day for the start of both qualifying and the race.
Sky Sports F1's coverage on race day will begin in earnest at 11.30am with all the build-up at Hockenheim.
How can you watch the Germany GP on Sky Sports?
All of Sky Sports F1's coverage in Germany can be found on channel 407.
Race Control - offering multiple driver cams, the pitlane channel, driver tracker and up to date timing page  - will be available on the Red Button as well as our Sky Sports for iPad service while those of you on the move, or you can follow the race by signing into Sky Go.
Non-subscribers, meanwhile, will be able to watch the race on NOW TV from £6.99, no contract.
And finally, our digital platforms - including the Sky Sports website and smartphone app - will have all the news and insights from Hockenheim both before and after race day, with every session covered live in our live blog. 
Saturday July 30
7.55pm - Ted's Notebook: Qualifying
Sunday July 31
11:30am - The 2016 German GP - Track Parade - Live!
12pm - The 2016 German GP - Pit lane - Live!
1pm - THE 2016 GERMAN GRAND PRIX - LIVE!
3:30pm - The 2016 German GP - Paddock Live!
6.15pm - The 2016 German GP - Highlights
7.15pm - Ted's Race Notebook
Watch the German GP live on Sky Sports F1. The race starts at 1pm on Sunday, with build-up underway at 11:30am. Or watch the race without a contract for £6.99 on NOW TV.