Jenson Button refuses to reveal his plans for 2016
"I'll be happy next year. That's the important thing," says Button
By Pete Gill
Last Updated: 29/09/15 10:41am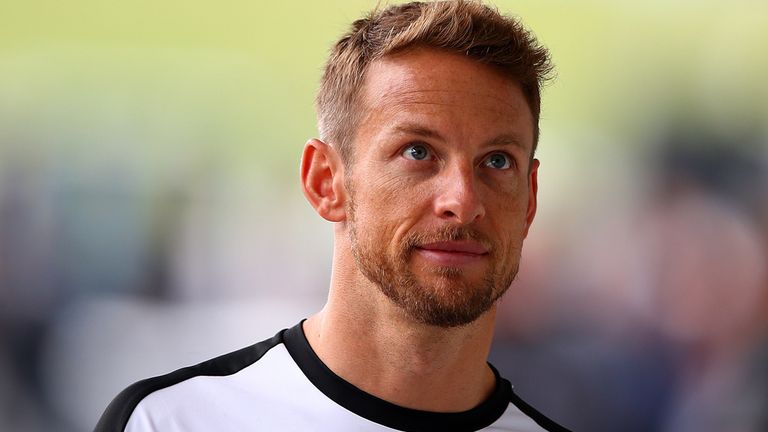 Jenson Button has refused to shed any light on his plans for 2016 ahead of this weekend's Japanese GP.
It had been predicted ahead of the sport's arrival in Suzuka that the McLaren driver would announce he would retire from F1 at the end of what has been a miserable season for the team.
However, Button told reporters on Thursday: "There's no more information. You're going to have to wait a bit longer."
And in what will be interpreted as an intriguing hint that Button may yet opt to stay with McLaren, he added: "The team and I are in good talks. That's it."
It is understood that the option clause McLaren hold on Button's services for 2016 expires on Wednesday.
"I can't go any further with my comments on that. I'll be happy next year. That's the important thing," said Button.
The veteran admitted after last week's Singapore GP, which both McLaren cars failed to finish, that he was finding it increasingly difficult to discover any enjoyment in running at the back of the field.
"The joy of being in the car is only there if you're fighting at the front, because you feel like you're achieving something," he said.
"If you're fighting near the back, you're driving an F1 car, but you can easily get joy driving something else. The joy you get is from competing. It's about fighting at the front. It's about the possibility of standing on top of the podium. That's the joy of F1."
Pressed to provide further insight on his intentions for 2016 when he faced the media again on Thursday, the former world champion, who has been linked with a switch to the World Endurance series, remarked: "There are so many possibilities about what could happen next year."
Although Button's reluctance to shed any lights on his intentions is thought likely to stem from a desire not to overshadow Honda at their home race, the prospect of F1 losing the racer who has made more race starts than any other British driver in the sport's history has already overshadowed the build-up to this weekend's event.
"He would be a loss, for sure," said Ferrari driver Sebastian Vettel. "I remember when l was a little kid and he was considered very, very young when he was joining F1. But nowadays you have drivers joining who are 17. He is a big character, we know he is quick and he deserved to be a champion. The quality is not in doubt. On top of that, he is a very fair on the track and outside the track we all like him for many reasons."
It was all too much for Button, sitting alongside Vettel as the Ferrari driver delivered his eulogy. "I'm going to start crying," the Englishman joked.