Russian GP talking points
Why it matters how Mercedes clinch Constructors' Championship number two, why Sochi needs to deliver second time round, and how Vandoorne is about to give McLaren another selection headache
By Pete Gill, Mike Wise, James Galloway and William Esler
Last Updated: 08/10/15 11:32am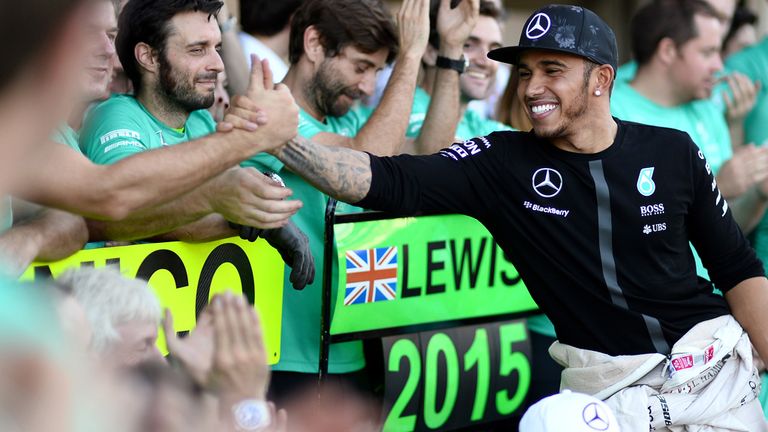 How will Mercedes win it? And why it matters...
Constructors' Championships are like London buses for Mercedes: you wait ages for one - their 2014 triumph was their first official F1 title - and then two come along at once.
Or at least they should do: so long as Mercedes out-score Ferrari by three points this weekend then they will be crowned champions at Sochi, the scene of their breakthrough coronation 12 months ago. To put that requirement in context, Mercedes have only been outpointed by another team three times this season, a statistic which underpins the expectation that Mercedes will have champion cause to spray the champagne on Sunday night. But as you may have guessed, there's a but coming.
Sochi's twisty lay-out is far closer in character to Singapore, where the Silver Arrows recently suffered their only crushing defeat of F1's new turbo age, than Suzuka or Monza, where Mercedes' W06 was unbeatable. There's a more specific concern too. Mercedes' sudden Singapore slump was blamed on their struggle to extract competitive grip from the Pirelli rubber that weekend. After winning on the medium and hard tyre compounds in Japan, the bad news for Mercedes is that the soft and supersoft tyres upon which they floundered in Singapore have been selected to return this weekend. And Mercedes are worried. "The championship is not over because my worry is this next race at Sochi has Singapore-type asphalt," warned Mercedes executive Niki Lauda. "It's not done and not that easy."
In a different sphere, such fretting would be gently derided as a first-world problem. Only Mercedes are arguing that the title isn't done; the rest of us know, and have known for a multitude of months, that it's already only a matter of when not if. But Mercedes' anxiety about how they will win the title has sporting and financial justification. Largely lost in the rather misleading lurid accounts of Mercedes' '£80m title-year loss', which in any case didn't include the future prize money benefits they will reap from joining Red Bull, Ferrari and McLaren in the Constructors' Championship bonus scheme worth £200m annually, is the size of the financial benefit to Mercedes' brand from their success.
Some reporters, not prone to exaggeration, have bandied around a figure of £2bn. Even if that calculation is 10 per cent or even 20 per cent awry, that's an awful lot of wonga - and a very large incentive for Mercedes to clinch the title in style.
After dominating 2015, and with such large financial stakes at play, limping over the line just wouldn't be champion.
PG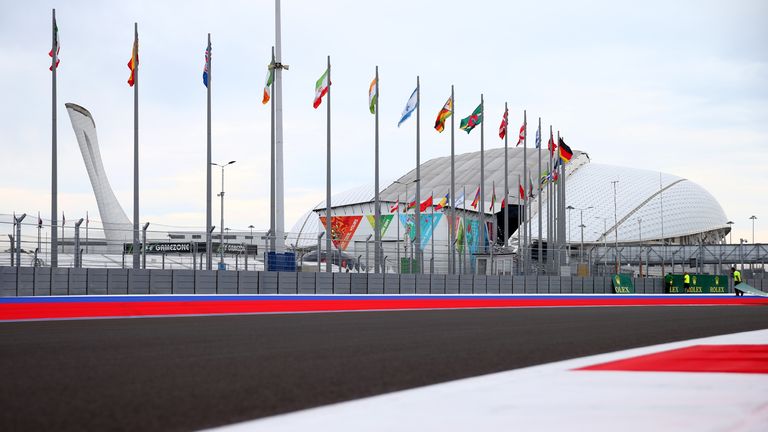 Sochi needs to step up
Far be it from us to go all Rocky IV on you, particularly in the context of what's currently happening in the wider world, but memories of the first Austin and Sochi GPs couldn't be more different.
Whereas Texas was all about full grandstands back in 2012, the challenge of the new Circuit of The Americas, a city that partied itself stoo-pid in honour of F1 and, as it turned out, Lewis Hamilton chasing down and passing Sebastian Vettel in a fantastic race, last year's inaugural Russian GP was about…well, Hamilton won that race too but it's hard to remember much else - apart, perhaps, from the arrival of Vladimir Putin midway through (one prefaced by the appearance of scores of burly men in leather jackets carrying holdalls).
The track itself seemed more an excuse to try and stop the Winter Olympic park from turning into a white elephant. A Black Sea resort, Sochi paints a rather different picture to the sorts of images we might be tempted to associate with that part of the world; yet the event was, to say the least, underwhelming.
A good part of that, looking back, was a reaction to what happened at Suzuka the weekend before: the feeling that people in F1 simply wanted it out of the way so they could go home. Mercedes captured the constructors' title - which, as detailed above, they can do again this weekend - but as far as the drivers' championship was concerned, the race was uneventful; merely another step on Hamilton's march to the crown. It's more like a waltz this year.
A move to May on the 2016 calendar - when there's still hope of a two-horse race at least - might help the Russian GP to step out of the shadows and give us more to remember than its status as a presidential vanity project, which is not the best way to think of any sporting event. Some actual sport that fires the synapses and burns memories that last longer than a weekend is what's needed. 
MW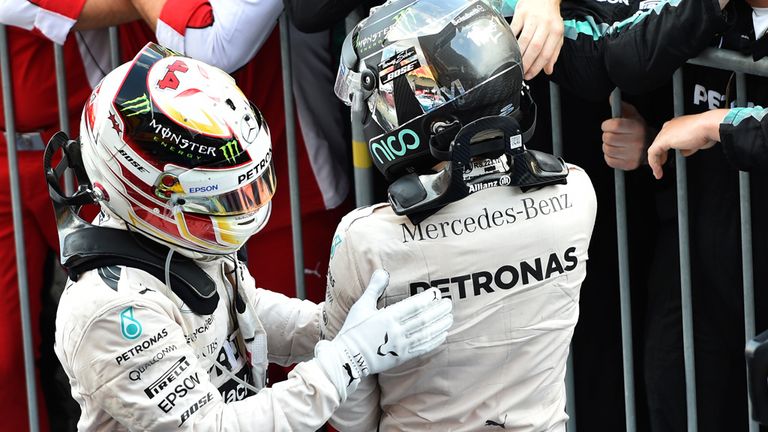 Rosberg running out of time - and answers
One other thing last year's Russian GP could be remembered for is Nico Rosberg's ham-fisted attempt to seize the lead from Lewis Hamilton on the opening lap of the race. Of all the moments that came to define the battle for supremacy at Mercedes in 2014, the second-corner duel at Sochi was perhaps one of the most significant.
Despite holding the inside line for the corner and being fractionally ahead of the polesitter, Rosberg blew his chance by locking up both of his front tyres under braking - wrecking the tread and prompting an emergency pitstop. A move that for all the world had looked done had been spectacularly undone. Yes, Rosberg staged a commendable fightback from last to second thereafter, but he left Sochi 17 points behind Hamilton and never really got another look-in before his team-mate was crowned champion in Abu Dhabi six weeks later.
Twelve months on and the championship prognosis for Rosberg, fresh from another second-corner defeat to his team-mate at Suzuka incidentally, is even bleaker: Hamilton leads the standings by 48 points with just five rounds to go. If it's become a pre-GP weekend cliche to title the upcoming event as a 'must win' for Nico, then the German's own insistence that his team-mate hasn't won their battle yet is starting to sound rather repetitive too. "I'm not backing down in my fight for the championship and gaining those positions back fair and square [in Japan] showed that," the German said this week. "We have five races to go and, although the championship gap to Lewis is quite big, in my mind it's definitely not over yet."
Welcome fighting spirit from Nico, undoubtedly, but it's becoming increasingly hard to buy into his commendable optimism. Realistically, Rosberg would have to finish as the lead car everywhere from Sochi to Abu Dhabi to have a chance, yet he's only managed that seven times to Hamilton's 19 when both Mercedes' have made the finish since the start of 2014 - and, tellingly, not once since Austria four months ago. Privately, you'd doubt whether Nico himself believes that's possible.
JG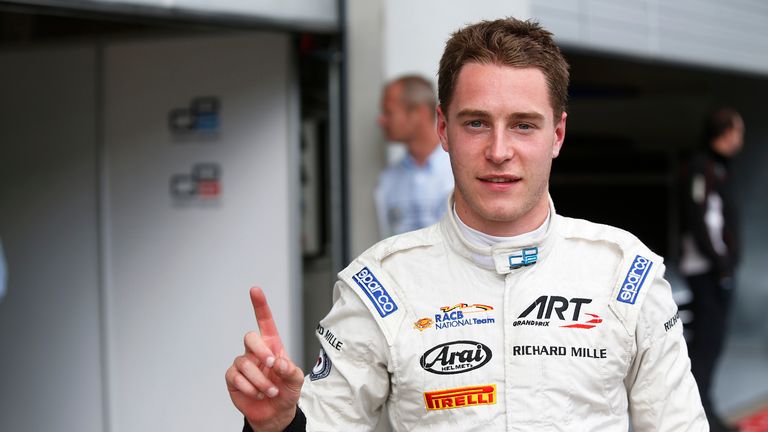 Vandoorne to give McLaren a headache
McLaren protege Stoffel Vandoorne could wrap up the GP2 title in Russia having dominated the series throughout 2015. He is currently 108 points ahead of second-placed Alexander Rossi with just 144 points remaining this season.
Provided Rossi doesn't outscore Vandoorne by 12 points in Sochi, the Belgian will be crowned champion.
That would create a problem for McLaren over what to do with the 23-year-old in 2016. GP2 won't be an option as champions aren't allowed back into the series, while the team have Jenson Button and Fernando Alonso under contract in their two race seats.
The worthiness of the role of reserve driver has to be questioned given the lack of testing time available in F1 - and Kevin Magnussen already holds that position. However, perhaps that is the role McLaren have in mind for Vandoorne as he has deputised for the Dane in Singapore and Japan while the latter recovers from a broken hand. With Magnussen keen to race in 2016, success for Vandoorne could hasten his departure.
Having thrown Magnussen straight into a race seat following his title-winning FR3.5 campaign, the team might feel it is better that Vandoorne has a learning year before taking a race seat in 2017. However, given his domination of GP2 this year, there is no shortage of potential suitors and the water tightness of Vandoorne's contract may come into question.
ART boss Frederic Vasseur said it would be a "disaster" if his driver missed out on an F1 seat next year. It should be pointed out that the experienced Vasseur is rumoured to be the man Renault want to head their F1 programme should their takeover of Lotus go ahead. And that team just happens to have a vacancy alongside Pastor Maldonado following Romain Grosjean's departure for Haas…
WE
Kvyat under constant pressure at Red Bull
If Jaime Alguersuari's retirement from motor racing at the age of 25 has turned attentions towards Red Bull's ruthless driver programme once more, then they'll also be on Daniil Kvyat ahead of his home race. Is the Russian under pressure? Alguersuari's story might be more extreme than those of some of his cohorts - Sebastien Buemi won the WEC last year while Jean-Eric Vergne is being spoken of as a Lotus/Renault candidate - but taken as a whole they highlight the 'all or nothing' nature of the selection process, perhaps more than Sebastian Vettel's successes do. If F1 drivers are judged every weekend then it seems like Red Bull drivers are judged every session, every hour, every minute...
Looking at the Drivers' Championship, Kvyat is only seven points behind Daniel Ricciardo, yet his driving in Japan - fastest in practice and then upside down in qualifying - hardly suggested someone who feels secure in his surroundings. Ricciardo's performances last year elevated him above and beyond the bull fight, but Kvyat still hasn't been able to make that step and has both Carlos Sainz and, in particular, Max Verstappen breathing down his neck. The grapevine hasn't yielded any talk of the Russian being under particular pressure; but constant pressure is the price you pay when you're young, gifted and handed a pair of those wings.
Don't miss Sky Sports F1's live weekend-long coverage of the 2015 Russian Grand Prix. Our race-day show begins at 10.30am on Sunday, with lights out at 12 noon. Watch the Russian GP for £6.99 with NOW TV