Will Stevens optimistic he will remain in F1 with Manor in 2016
Briton believes he will be fighting for points with team next year
By William Esler
Last Updated: 08/10/15 2:03pm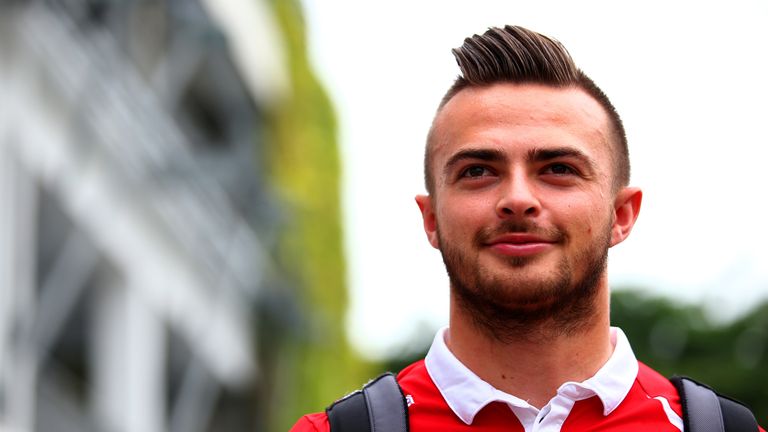 Will Stevens is optimistic he will remain in F1 with Manor in 2016 when he expects the team to be much more competitive.
After an 11th-hour rescue deal, Manor have contested the 2015 campaign with a modified 2014 Marussia chassis and a year-old Ferrari power unit.
However, next year the minnows will switch to a current specification Mercedes unit and Manor have also struck a technical partnership with Williams which will see them receive transmission and suspension components.
"The Mercedes thing is really good for the team," Stevens said ahead of the Russian GP.
"If you could choose any power unit at the minute obviously you'd chose that so I think it is a really good step for the team to take and it makes next year even more exciting for them. A new power unit and a new car, they should find big improvements next year."
The Mercedes deal has led to speculation linking Mercedes reserve driver Pascal Wehrlein with a Manor seat, but Stevens isn't worried despite not having a deal in place for 2016.
"I'm not contracted, but in terms of the usual questions I am going to get asked 'is Wehrlein coming or is he not?' honestly I don't know," Stevens added.
"As I have said all year we are in a good position, we are talking to them at the minute and everything is moving in the right direction. We will see what happens next year, but at the moment we are happy with where we are at and what we are doing."
The reason for Stevens' optimism stems from his belief that plans to work together on a long-term basis were also established when his 2015 deal was agreed.
"Most contracts these days have things which make it easier to work long-term - it is pretty much the way everyone does them these days," he said.
"Obviously being my first year I wanted to get as much longevity to it as I could and that is why I say we are in a good position if we want to mutually work together again next year. There are two seats left and we are in a good position and will wait and see what happens in the next few weeks."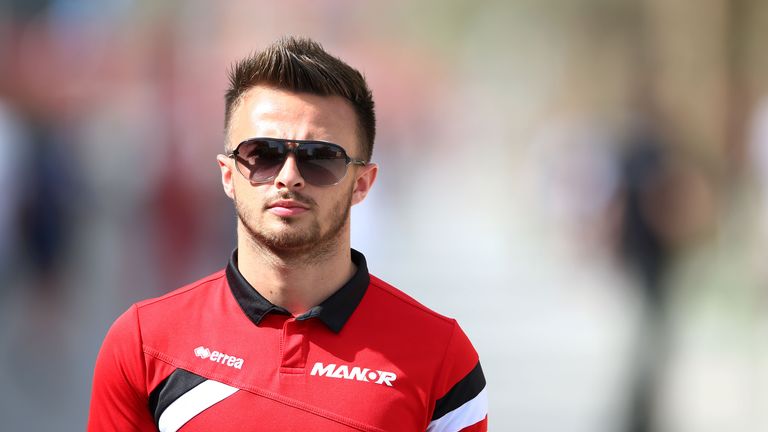 However, Stevens knows that Manor's new engine deal and partnership with Williams makes them a much more attractive proposition than this year.
"At the end of the day there are less and less seats available, there are always to be a lot of drivers hanging around looking to get into F1, or people who have already been there looking to get a seat," he said.
"But I'm in a good position and if there are two drivers, five drivers, 10 drivers linked to a seat it doesn't change our approach. We go about it in the right way, I like to think I've done a good job this year with the team and working together for another year would be good.
"Personally, more and more people are getting linked with the seat, but there are probably only two seats left on the grid so everyone is going to get linked with it. Whether you are getting linked to it and whether you are actually in the frame are two different things in our opinion. There are probably a lot of people for competition, but I am not that worried about it to be honest."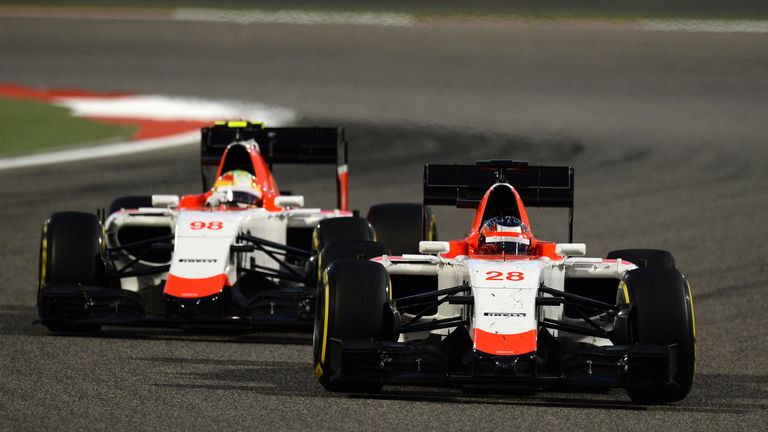 Indeed, rather than worrying about potential rivals for his seat, Stevens is already dreaming of scoring points with Manor in 2016 after learning his F1 craft in his rookie season.
"This year has gone pretty well for me, my pace has always been very strong compared to my team-mates'," he said.
"Some races haven't gone to plan, but you learn in your first year and the second year is when you really start to push forward and that is why it would be nice for me personally it would be really nice to have a second year with the same team.
"So it would be nice to work together in that direction and I think you can only keep improving race by race. Next year we are going to be in a completely different position to where we are now, we are looking pretty optimistic to be competitive again next year and obviously that would be a nice position for me to be in hopefully fighting for points.
"I think next year has the possibility of being really exciting for us."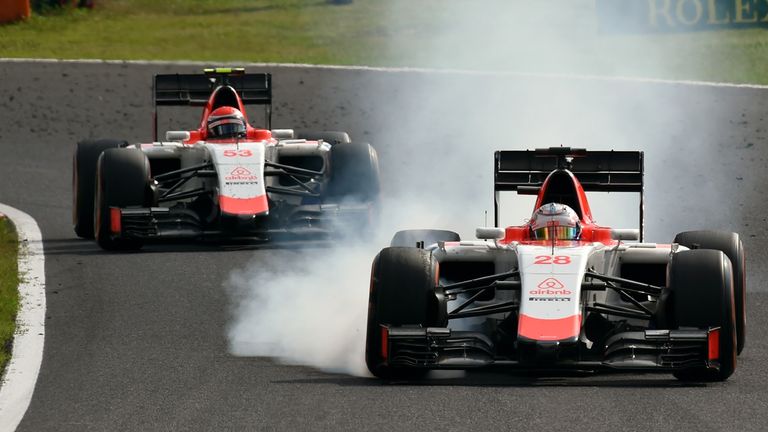 Don't miss Sky Sports F1's live weekend-long coverage of the 2015 Russian Grand Prix. Our race-day show begins at 10.30am on Sunday, with lights out at 12 noon. Watch the Russian GP for £6.99 with NOW TV